This week of October is extraordinarily special as Diwali is around the corner. To add more to the excitement, different OTT platforms are releasing many brand new web series.
With the festival of lights granting us an extra holiday, many of us wouldn't mind getting ourselves entertained with new content on popular OTT platforms. From the new season of Four More Shots Please to another engaging season of Tripling, there are many new web series releasing this week.
Here is the list of new web series releasing during Diwali week on OTTs to catch up during the long weekend.
1. Four More Shots Please! Season 3 (Amazon Prime Video, 21st October)
After two successful seasons, Four More Shots Please is returning with a third franchise. Featuring Sayani Gupta, Bani J, Kirti Kulhari, and Maanvi Gagroo, the series is about four friends. The official synopsis of the show reads, "A sad goodbye, some giggles, some tears, and a heavy heart. That's how we see the four girls this season. Each of them is saddled by baggage, most of which slumps their shoulders and almost makes them fall. All that the four of them are seeking this season is closure but sometimes the closing chapters are the most painful ones."
2. The Peripheral (Amazon Prime, 21st October)
Set in the future when technology had altered society, a woman discovers a secret connection to an alternate reality as well as a dark future of her own.
3. Cleaning Up (Netflix, 20th October)
For the lovers of K-drama, Netflix is coming with a new show – Cleaning Up. Based on the 2019 British series of the same name, the show is about three cleaning ladies at an investment firm. The show revolves around how these cleaning ladies get their hands on insider stock information and take a chance on a scheme that could change their lives.
4. Barbarians Season 2 (Netflix, 21st October)
German war drama Barbarians returns for a new season as the battle is not over. The season will have new heroes, new alliances, and new enemies. As per the official synopsis of the show – "A year after Varus' defeat, a new Roman general gets settled in Germania as Ari seeks to become king of all the tribes — but a rival stands in his way,"
5. Tripling Season 3 (Zee5, 21st October)
Being one of the highest-rated Indian comedy shows, Tripling won our hearts with its hilarious and heart-touching content. And, now the show is returning back with the third season. After a long wait of three years, we will once again witness this unconventional series on siblings' love.
Shocked to learn about their parent's separation, Chandan, Chanchal, and Chitwan head out on a family trek in an attempt to stop them. But will they be successful in convincing their parents to reconsider their decision and save the family?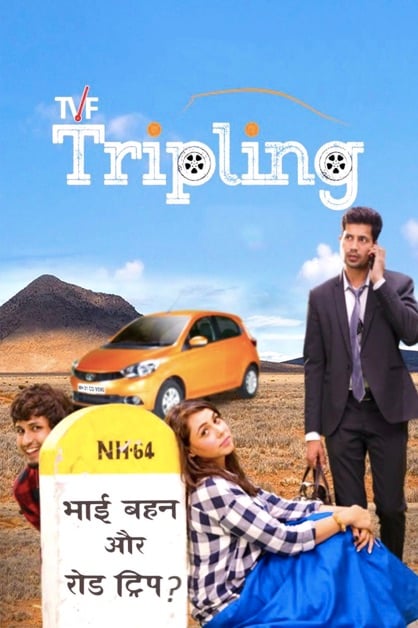 6. 28 Days Haunted (Netflix, 21st October)
Three teams of daredevils are sent to the three most haunted locations in the US based on the theories of famous paranormal investigators. This reality show captures the spooky experiences and how they brave past their fear and spend 28 days in the haunted locations.
7. From Scratch (Netflix, 21st October)
From Scratch is an American romantic drama that revolves around an artist who falls in love with a charming chef in Italy. She embarks on a life-changing journey of love, loss, resilience, and hope across cultures and countries.
We hope these web shows will add more fun to your Diwali long weekend!