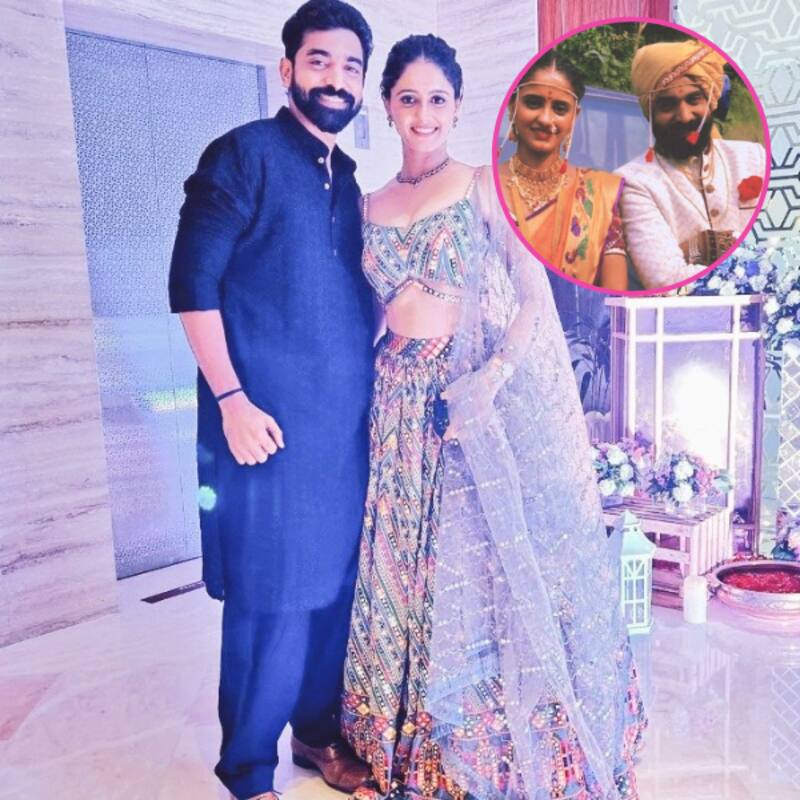 Ghum Hai Kisikey Pyaar Meiin is one of the most watched TV shows in the country. It stars Ayesha Singh, Neil Bhatt and Aishwarya Sharma as Sai Joshi, Virat Chavan and Patralekha, that is, 'Pakhi'. Until now, we saw Sai and Virat being married but they had a tumultuous wedding since their differences of opinions. Recently, they got separated after an accident which made Virat and the Chavan presume that Sai and their son, Vinayak are dead. Sai now has a daughter, Savi and Usha Maushi and they all live in Kankauli whereas the Virat is married to Pakhi has adopted a son, Vinayak and lives with Chavans. Also, Jagtap is back again!
Sai's life in Kankauli and Jagtap's return
So, in Ghum Hai Kisikey Pyaar Meiin after the leap, Sai (Ayesha Singh) is living all by herself. She teaches the village woman and also helps villagers as a doctor. Sai lives with Savi (her and Virat's daughter) and Usha Maushi. She has been having tough times in the village due to some goons and the MLA Gulabrao. However, as a Messiah as turned up Jagtap (Siddharth Bodke). Yes, Jagtap is back. However, he has changed. He is helping Sai whenever she faces tough times. Plus Savi has developed a great bond with Jagtap, too. Jagtap did a lot of wrong with Sai since the beginning, however, he seems to have reformed now.
Jagtap to marry Sai?
Well, on a lighter note, this wouldn't be the first time Jagtap would want to marry Sai. We have seen it since the start of the show. Talking about the latest buzz, there have been reports stating that in order to save Sai from the constant harassment of villagers and Gulabrao about her husband's name. Well, all of this is just conjecture at the moment. The makers seem to be planning a face-off between Sai and Virat (Neil Bhatt) right now. However, in the articles about Jagtap marrying Sai, the possibility hasn't left the fans' minds. But it seems the viewers are not in the favour of Jagtap marrying Sai. The deeds he did are still fresh in their mind and hence they are against it. However, Siddharth Bodke has won a lot of hearts with his portrayal of Jagtap and his acting chops. His scenes with Savi are also adored by the fans. But when it comes to Sai marrying Jagtap, here's what the netizens think:
In the upcoming episode of Ghum Hai Kisikey Pyaar Meiin, Sai will have a face-off with Virat soon. As per the new precap, Vinayak calls Sai and asks for her address. He puts the phone on speaker, and Virat who is driving the car gets shocked after listening to Sai's name.