In recent years, Hollywood films have also been dubbed in Hindi in order to appeal to an Indian audience. And, to say the least, the dubbing has been excellent, with the Hindi voice actors ensuring that they are in character and the translation capturing the essence of the original dialogue.
Here are 15 Hollywood movies dubbed in Hindi that are better than the original:
1. Inception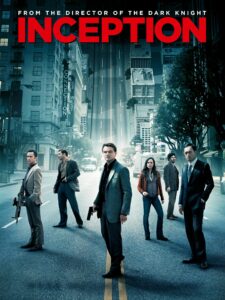 The film Inception, which starred Leonardo DiCaprio and was released in 2010, is a fantastic action/science fiction thriller. Dom Cobb (Leonardo DiCaprio) is a skilled thief who is the best at extraction. During the dream state, he steals valuable secrets from people's subconscious minds. His exceptional talent has propelled him to the top of the corporate ladder, but it has come at the cost of everything he has ever valued.
Cobb is given a second chance if he can complete an impossible feat. Cobb and his team of experts must do a counter-intuitive task: they must plant an idea rather than steal one. This will be a perfect crime if he and his squad succeed, but the opponent can anticipate their every move. Because it is such an interesting film, you will be glued to the screen the entire time. In addition, the plot and casting are flawless. This Hollywood movie in Hindi will hook you to your chairs for sure.
Also Read: 10 Popular Bollywood Movies That Were Remade By South Indian Industry
2. Harry Potter & The Chamber Of Secrets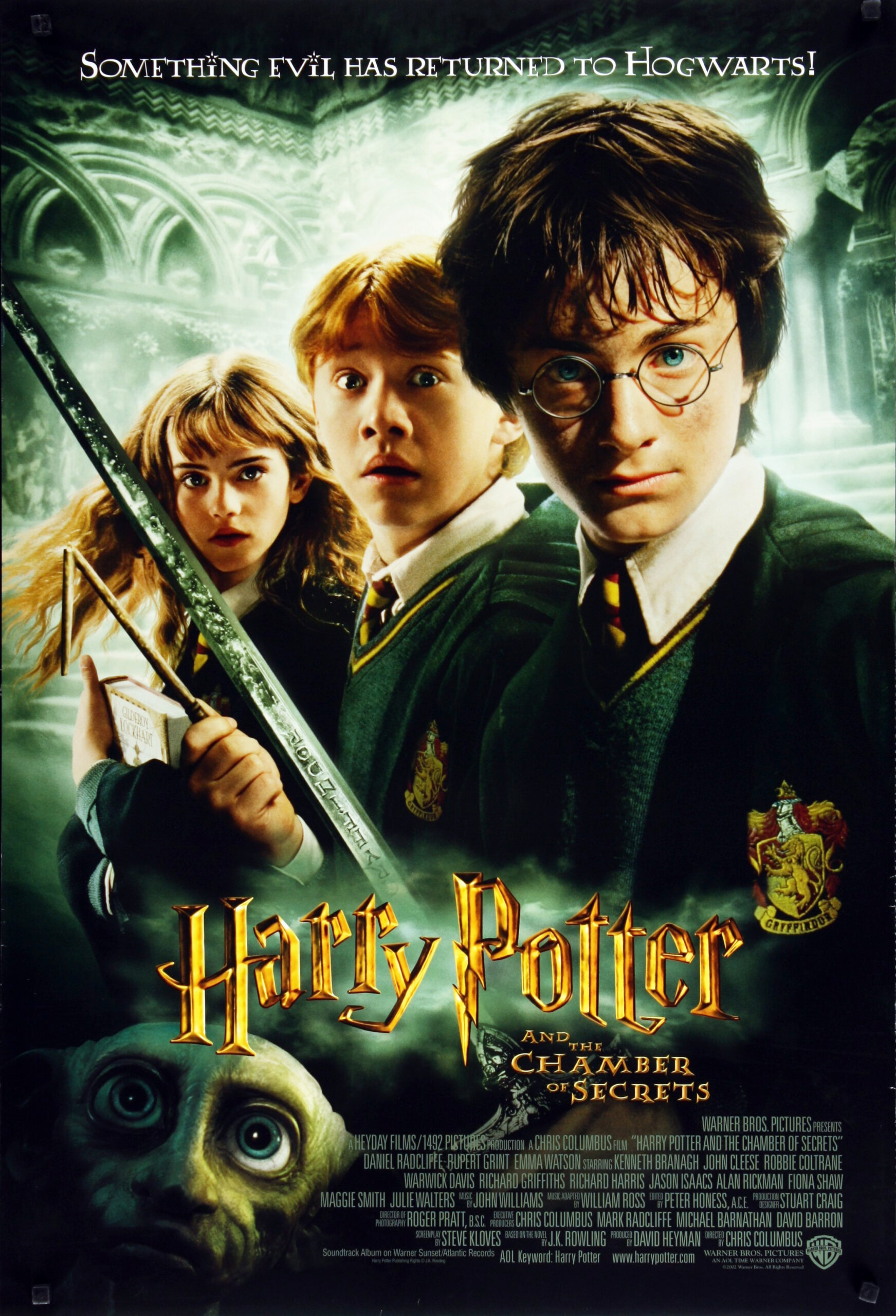 Despite the fact that every Harry Potter film dubbed in Hindi is a masterpiece, this one stands out. We won't soon forget Hermoine's spell Drishti poornavat, which she uses to mend Harry's glasses. It's a real treat to watch this movie as a kid for the first time, and the experience is one you'll never forget.
Works of art with such wide appeal and expansive imaginations must reach a larger audience, which Harry Potter easily did. This Hollywood movie in Hindi will surely make your Hindi strong!
3. Contraband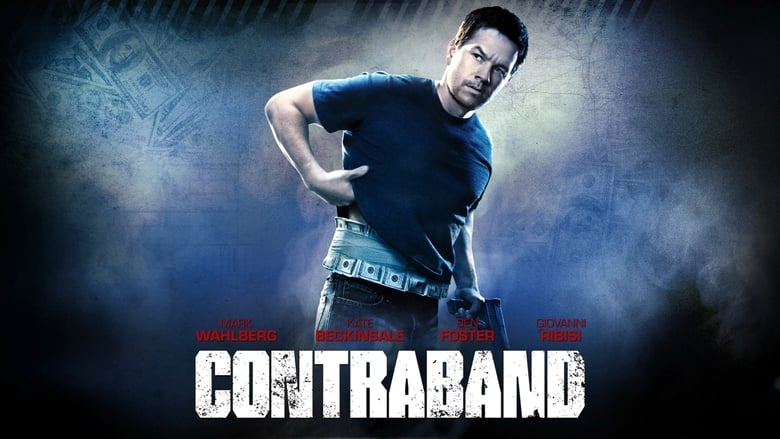 The film Contraband, starring Mark Wahlberg, Kate Beckinsale, Ben Foster, and Giovanni Ribisi, was released in 2012 and is about Chris Faraday (Mark Wahlberg), who used to smuggle illicit products into the country on freighters. After getting married and starting a family, he begins a new life.
When his brother-in-law breaks a contract with drug dealer Briggs (Giovanni Ribisi), Briggs demands restitution that he is unable to provide. Chris decides to find a method to repay Briggs, so he boards a freighter bound for Panama and embarks on a mission to bring back counterfeit money. Briggs then threatens Chris's family, telling him to get drugs rather than cash.
4. Jurassic Park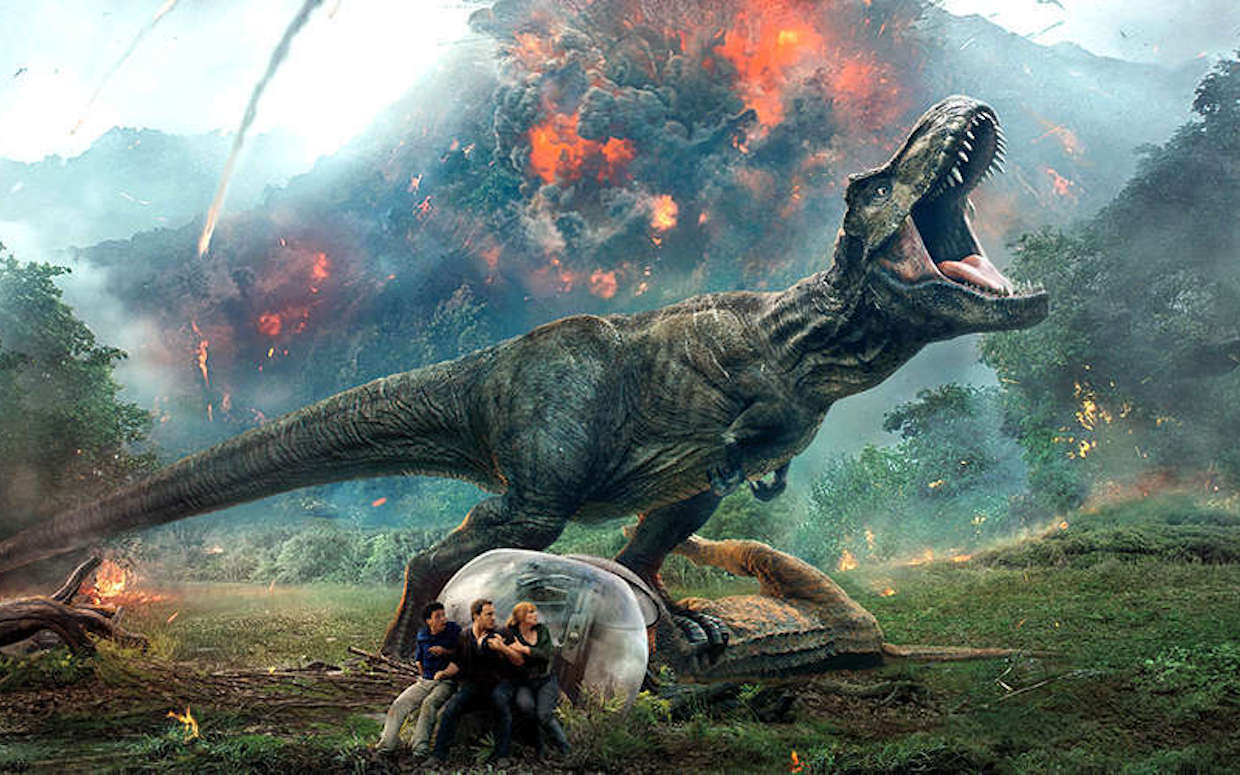 The film 'Jurassic Park' never fails to evoke wonder and dread in its audience. Of course, there are issues in the film, but rather not dwell on them; 'Jurassic Park' is a great adventure film in the best Steven Spielberg tradition. Every scene in this film exudes a mystical grandeur.
Everything from the creative camera angles to the tension to keep you guessing about what's going to happen, right down to the climax scene. The film is an international smash. This Hollywood movie in Hindi dubbed is hilarious.
5. Minority Report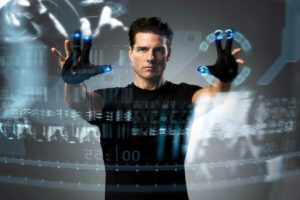 Minority Report is a wonderful blend of action, thrills, and suspense that was launched in 2002. The story is set in 2054 in Washington, D.C., where a law enforcement group is known as 'Precrime' has practically abolished crime. Three gifted people known as "Pre-Cogs" make up the squad, and they have the ability to look into the future and foresee crimes before they happen.
The Pre-Cogs, on the other hand, anticipate that Precrime's chief, John Anderton (Tom Cruise), will kill someone in the following 36 hours. And the victim is someone John has never met. The plot continues as he decides to unravel the riddle by obtaining the so-called "minority report," which is a female Prec's prognosis.
6. Safe House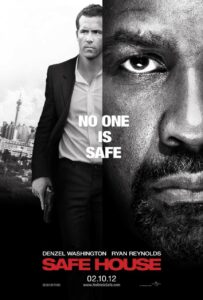 Ryan Reynolds, Denzel Washington, and Vera Farmiga feature in Safe House, a 2012 thriller. Matt Weston (Ryan Reynolds) is a CIA operative who runs a Safehouse in Cape Town, South Africa. Then he gets the chance to question CIA fugitive Tobin Frost (Denzel Washington). However, shortly after Tobin's arrival, the Safehouse is besieged by mercenaries looking for Tobin.
Matt and Tobin must then work together to stay alive while determining who is trying to kill Tobin. Throughout the film, the two actors showed to be a formidable team that complemented each other brilliantly in their roles. And believe us when we say that the action and performance will not leave you disappointed.
7. Edge Of Tomorrow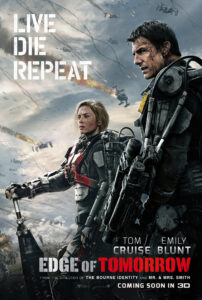 In 2014, Edge Of Tomorrow was the ideal action/sci-fi film. The film, which stars Tom Cruise, Emily Blunt, and Bill Paxton, is about how the earth is attacked by aliens who are unstoppable by any military force on the planet. Major William Cage (Tom Cruise) has always fought conflicts as if he were on a suicide mission, but he is slain within minutes.
He is then trapped in a time loop, where he is forced to repeat the same combat, fight, and death over and over. However, William and Special Forces warrior Rita Vrataski are able to improve their skills with each encounter (Emily Blunt). Cage and Rita move closer to beating the adversary with each new encounter. The picture flows well, and we enjoyed it from start to finish, from the plot to the screenplay.
Also Read: List Of Upcoming New South Indian Movies That You Must Watch In 2022
8. The Dark Knight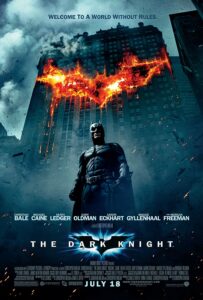 Like any other superhero film, it doesn't have many spectacular effects to brag about. The treatment, on the other hand, is what makes it so captivating and intriguing. The movie is accessible in a variety of languages. It is not, as you are surely aware, a typical superhero film.
It is one of the most entertaining action-crime-thriller films ever made. The Joker is terrifying, Batman is rock solid as he should be, and a slew of essential and well-drawn characters combine with a fantastic plot to create a strange experience. Furthermore, it's Christopher Nolan, so why not? Take a look at it!
9. Mad Max: Fury Road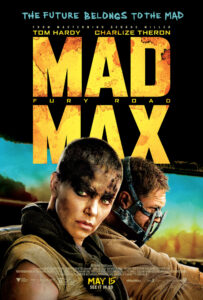 The action film Mad Max: Fury Road, which was released in 2015, is a masterpiece. The picture, directed by George Miller and starring Charlize Theron and Tom Hardy, is set in an apocalyptic era on a planet beyond human grasp. A world where humanity does not exist and everyone is battling for survival. Here are two rebels who can bring some order to the chaos in order to survive.
On one hand, there's Max (Tom Hardy), a quiet man seeking mental serenity after the death of his wife and child. On the other hand, there's Furiosa (Charlize Theron), a woman who believes her only chance of survival is if she can get back to her childhood home. The action sequences in this movie are fantastic.
10. Forrest Gump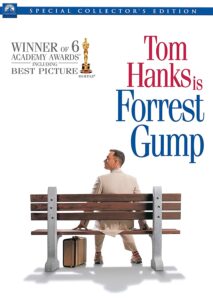 Everyone's favorite "good but overrated" film is "Forrest Gump." Furthermore, we believe that anyone who claims that he was unaffected by this is most likely lying. It features a fairly pretentious plot, but the film does not deny this. If it had selected a different method of narrative, a theatrical, fairytale telling might have flopped.
It's cliched and unfashionable to say, but this is simply a fantastic narrative and film. The acting and endearing characters bind this film into a neat little package that is easy to digest but expresses a brilliance rarely seen in modern "consumer" filmmaking. This Hollywood movie in Hindi dubbed works great as well.
11. Back To The Future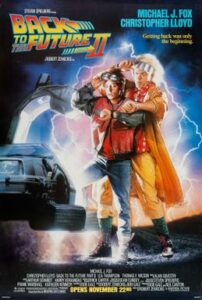 Marty McFly (Michael J. Fox) mistakenly travels 30 years back in time in the time machine invented by his eccentric friend Dr. Emmet Brown in this tremendously amusing time-travel adventure comedy directed by Robert Zemeck (Christopher Lloyd). What follows is a truly epic film that is nearly impossible to dislike.
This is a really interesting journey, very exciting and funny, full of charm, and good-natured humor about the cultural changes that 30 years may bring, thanks to a wonderful cast, witty and innovative writing, and an inspired director. This is an outstanding film that everyone should see. In Hindi, it's equally effective.
12. Drive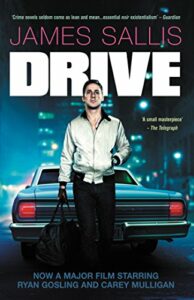 'Drive' is one of those amazing pictures that are physically and stylistically stunning but doesn't have a lot of dialogue. That is why, even when viewed in a dubbed version, it does not lose its character. Sure, it favors hyper-stylized imagery over a substantial plot, but its blend of dazzling cinematography, explosive soundtrack, and shocking ultra-violence more than compensates for its emotional shortcomings.
In the cinema world, the labels "art-house" and "action" rarely go together, but Drive does. It's breathtaking, and you won't be able to take your gaze away from it.
13. American Beauty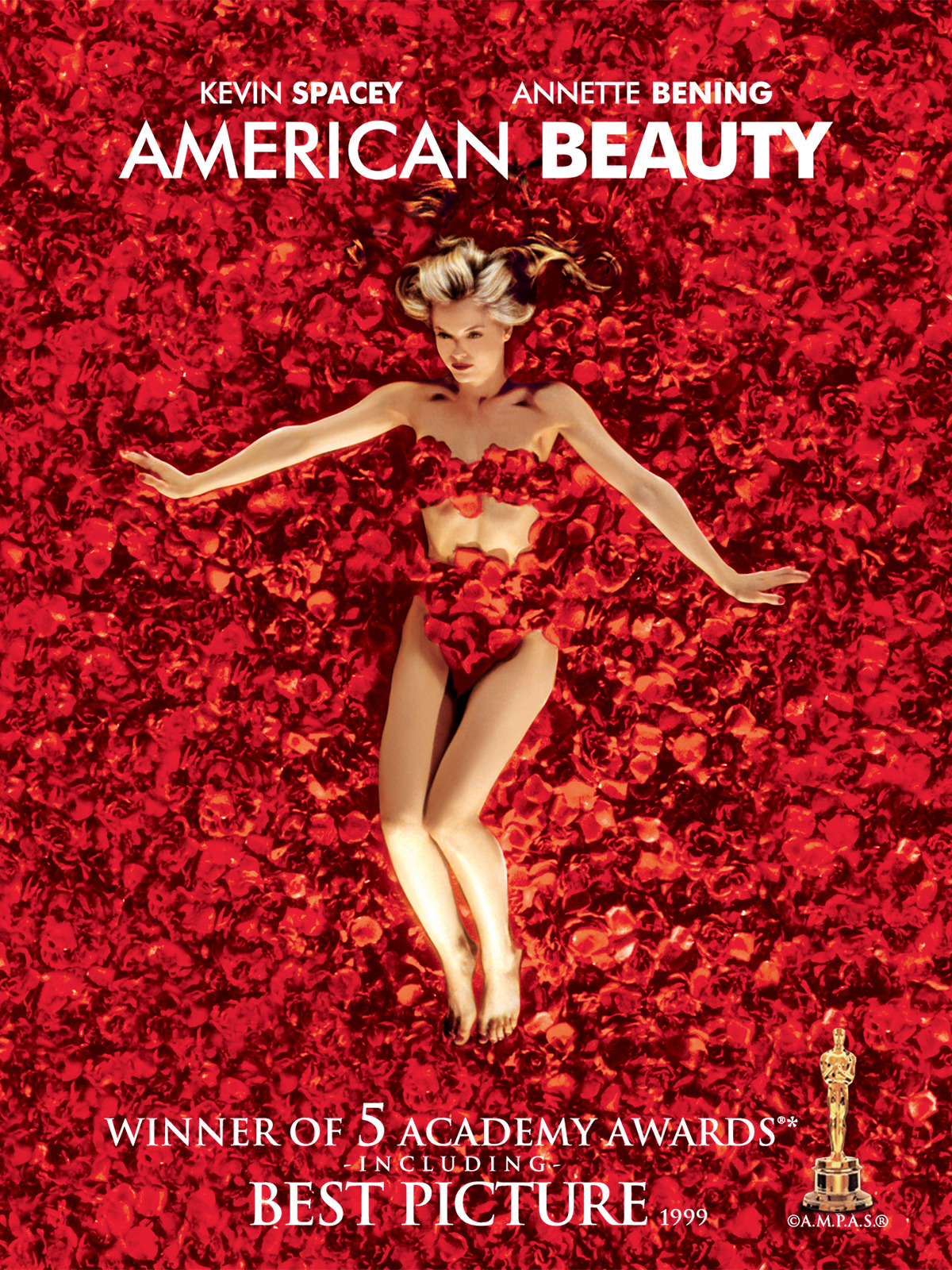 In terms of structure, 'American Beauty' is stunning to look at and listen to, and it flows in perfect sync with its central ideas. Dark and deep subjects are framed by a bright visual design and lighter performances in this film.
It's a story of self-discovery, atonement, and coming to terms with the contrasts between good and wrong, inner beauty, and outside conformity. This is a legendary picture from an underappreciated director that will make you ponder a lot. This is a must-have watch that may also be ordered in Hindi.
Also Read: 15 South Indian Movies Dubbed In Hindi That Are Worth Watching
14. Deadpool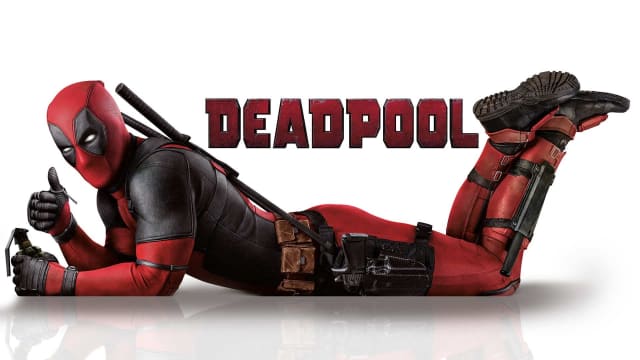 This film is a complete entertainer starring Ryan Reynolds. While some may refer to it as an action film, the film's abundance of humor and comedic situations cannot be overlooked. As the foul-mouthed, funny anti-hero, Ryan Reynolds is a wonderful match. The film has packed with action moments in addition to comedy.
Isn't it true that comedy and action go hand in hand? Wade Wilson (Ryan Reynolds), a former Special Forces commando, is captured in an experiment by the malevolent scientist Ajax (Ed Skrein), who tortures, disfigures, and transforms him into Deadpool. Deadpool then employs his newly acquired abilities to track out the scientist who has been responsible for his death. It surely makes the number 1 position in Hollywood movie in Hindi dubbed list.
15. Avatar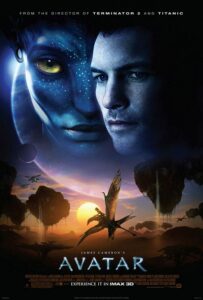 The film 'Avatar' is breathtaking to watch. It's a tremendous treat to immerse yourself in Pandora's world. The landscape of this huge, dynamic, and intelligent universe reflects James Cameron's creativity. This film is worth seeing only for that reason. It's a difficult picture to keep returning to because of its length and specific plot intricacies.
It's such an incredible voyage to behold that it seems impossible to watch it more than a few times. Although the writing is predictable and clichéd at points, it would be entertaining to watch in Hindi if you choose to do so.