So let's have a look and find out a few real-life partners of Bollywood stars:
1. PANKAJ TRIPATHI – MRIDULA TRIPATHI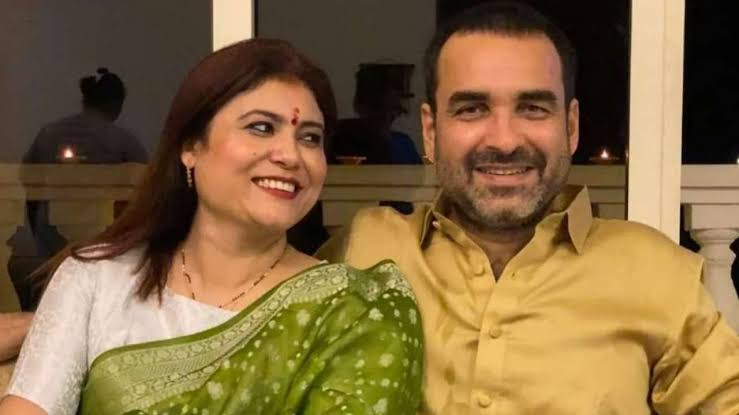 One of the finest Bollywood actors, Pankaj Tripathi has a huge fan following. He did several famous roles such as Kalin bhaiya from Mirzapur, Khanna guru Ji in a popular Indian Netflix series sacred games, Satyendra from the famous movie LUDO, and Panditji from the famous Movie Fukrey. Pankaj married his wife Mridula in 2004. Mridula is a teacher by profession. She's been there for Pankaj from his initial days as an actor.
Also Read: 4 times when Sonam Kapoor insulted female actors, read details
2. JOHNNY LEVER – SUJATHA LEVER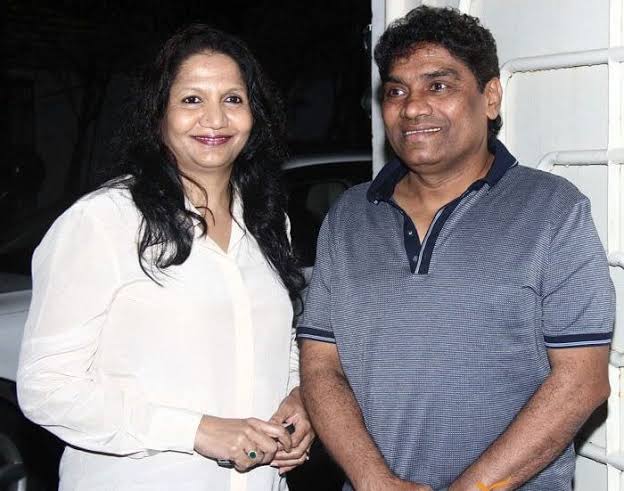 One of the greatest Bollywood comedians of this generation and a living legend. Johnny-Lever ruled Bollywood in the '90s and early 2000s with his performance. He worked with some of the best Bollywood stars such as Shahrukh Khan, Amir khan, and Akshay Kumar. Johnny Lever married his wife Sujata Lever in 1984. Sujata was a huge fan of Johnny's work when they first met. They have two children, Jami Lever and Jessey Lever.
3. RADHIKA APTE – BENEDICT TAYLOR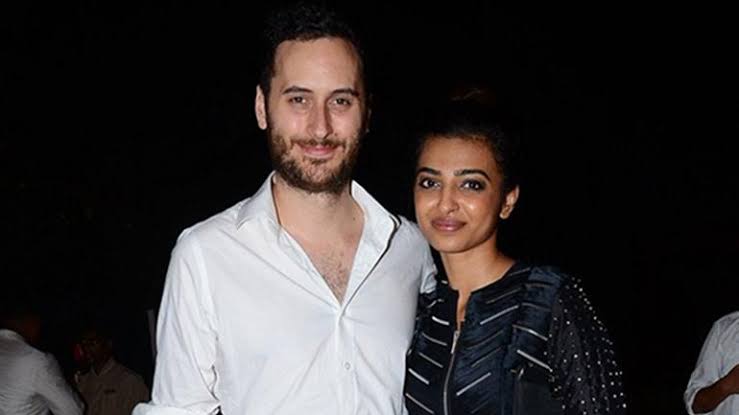 Radhika Apte has recently established herself as one of Bollywood's most promising actresses. She is well-known for her outstanding performances in web series and films. Benedict Taylor is the husband of actress Radhika Apte and he is a well-known musician from the United Kingdom. He has won a few awards for his songs too. Despite the fact that the pair married in 2012, many people are unaware of their relationship.
4. PARESH RAWAL – SWAROOP SAMPAT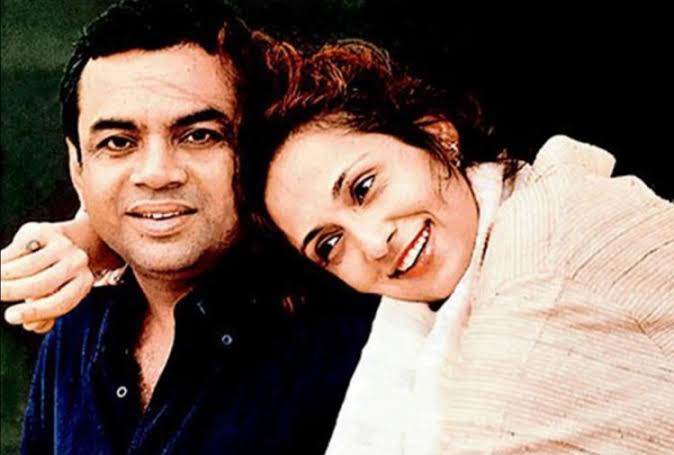 Paresh Rawal is one of the legendary actors in the Bollywood industry. He has done many roles as an actor and has been widely appreciated. Some famous roles he did include Babu Rao Ganpat Rao Apte from the famous film franchise, Hera Pheri. Swaroop Sampat is the wife of the actor in real life. She herself is an actress and winner of the Miss India contest in 1979. Paresh and Swaroop have two sons Aditya and Anirudh.
5. JOHN ABRAHAM – PRIYA RUNCHAL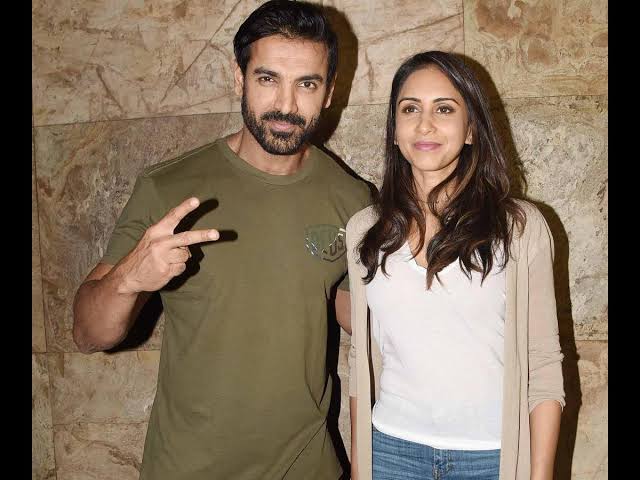 John Abraham is a well-known Bollywood actor, model, producer, and fitness enthusiast. He is mostly known for his work in Hindi films, which includes a few movies that he produces. Jism, Housefull, Batla House, and Shoot-Out at Wadala are among his notable works. Through a mutual friend, John Abraham met Priya Runchal in the United States. Priya Runchal works as a financial analyst for non-resident Indians (NRIs). In 2014, John Abraham married Priya Runchal in Los Angeles.
Also read: List of Bollywood stars who said 'No' to English movies, details inside
6. R MADHAVAN – SARITA BIRJE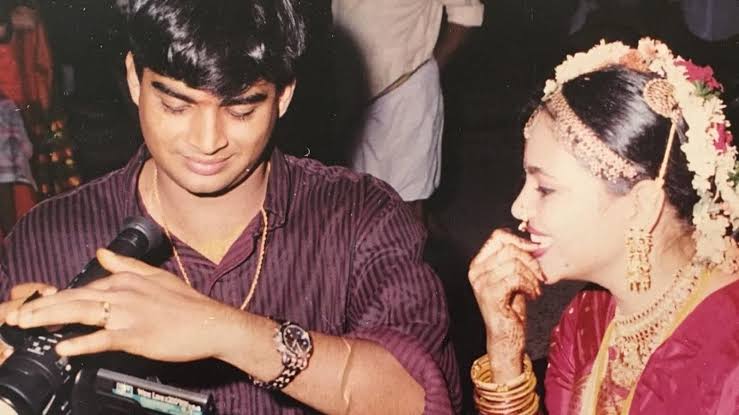 Ranganathan Madhavan is a famous Indian actor, writer, producer. He mostly does Hindi and Tamil films. Madhavan has won several famous awards for his contribution to the cinema world. His most famous work is from the film 3 idiots where he acted as an undergrad student who wanted to be a photographer.
Sarita Birje is the wife of actor Madhavan. The first meeting between the couple was in the year 1991 when Madhavan was teaching Sarita. Sarita is an air-hostess by profession. They both got married in the year 1999 and now have one son named Vedaant Madhavan.
7. CHUNKY PANDEY – BHAVANA PANDEY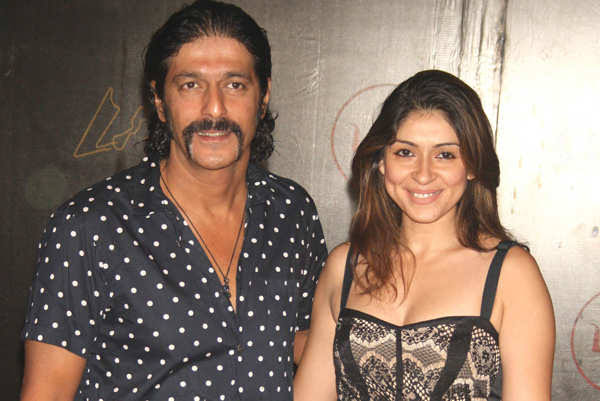 Suyash Pandey is famous by his stage name Chunkey Pandey, he is a famous Indian actor who mostly does comic roles. He has worked in over more than 100 films in a career spanning more than thirty years.
His most famous work is from the famous film franchise Housefull. Bhavna Pandey, wife of the actor is a fashion designer by profession, who leads her company known as LoveGen with her friends. Chunky and Bhavna married in the year 1998. They both have two daughters Ananya Pandey and Rysa Pandey.
8. EMRAAN HASHMI – PARVEEN SHAHANI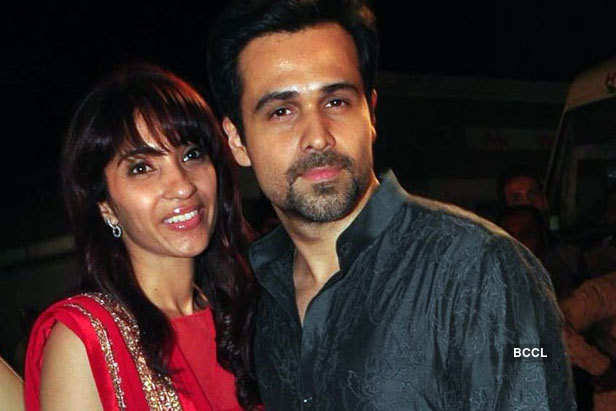 Emraan Hashmi is one of the finest actors in Bollywood. His acting skills are exquisite and second to none. He is famously known for his appearances in Hindi films where he has made his trademark by performing bold scenes on camera. Emraan has been awarded on several occasions. One of his most famous works is his film Hamari Adhuri Kahani. Parveen Shahani is the wife of the actor and both have been happily married for over 15 years. The couple has been love birds since their childhood. They both have a son Ayaan Hashmi.
9. IRFAN KHAN – SUTAPA SIKDAR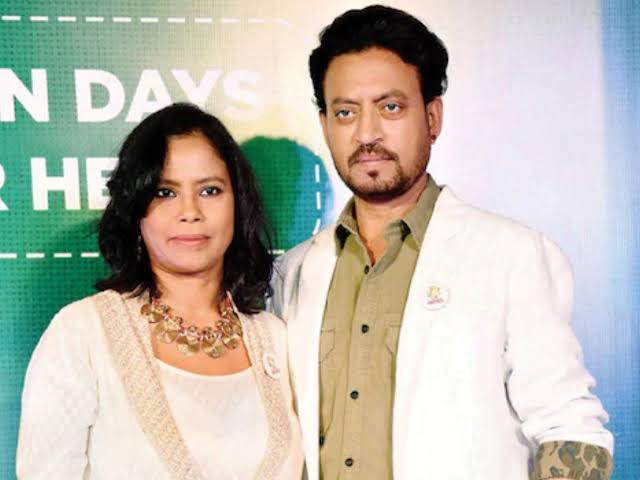 Irfan Khan is one of the greatest and finest Indian actors the industry has witnessed. He is world-famous for acting in both Indian and Hollywood cinema. The late world-renowned actor married Sutapa Sikdar in the year 1995. Sutapa Sukdar is a writer by profession. The couple met at the national school of drama and fell in love with each other. The couple has two sons Babil and Aryan.
10. VIVAK OBEROI – PRIYANKA ALVA OBEROI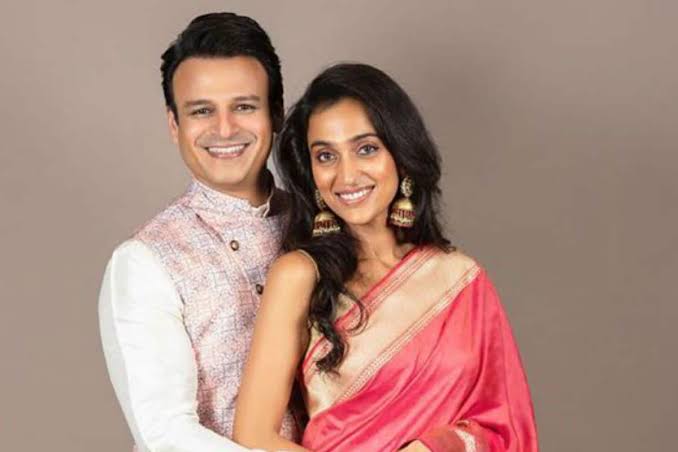 Vivek Oberoi is a renowned actor who works in Hindi films. The actor is a kind-hearted soul who doesn't get involved in chaos and works silently while maintaining a low profile. The actor is married to Priyanka Alva, daughter of Karnataka minister Jeevaraj Alva. Priyanka Alva is a social worker by profession. The couple has a son named Vivaan Veer Oberoi.
11. SHARMAN JOSHI – PRERNA CHOPRA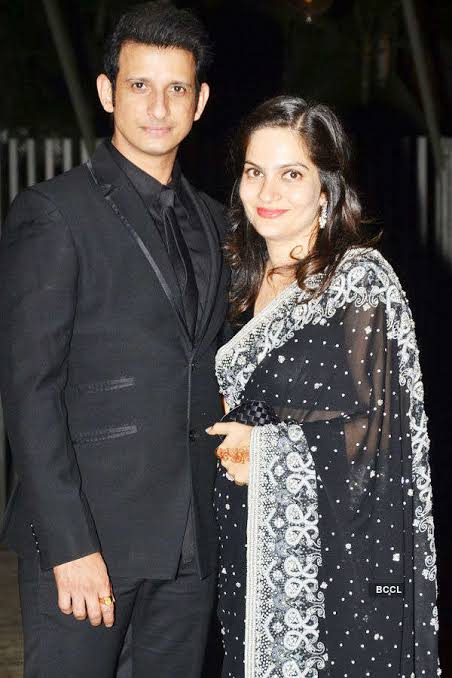 Sharman Joshi is a well-known Indian actor and television host. Sharman Joshi has appeared and directed films in several languages, including Hindi, Gujrati, English, and Marathi. The actor is married to Prerna Chopra, the daughter of a well-known actor Prem Chopra. Despite having a celebrity family, she has rarely been in the spotlight. They married in the year 2000 and have three children.
Also read: Bollywood Stars' 9 Most Expensive Possessions, catch details
12. NAWAZUDDIN SIDDIQUI – ANJALI SIDDIQUI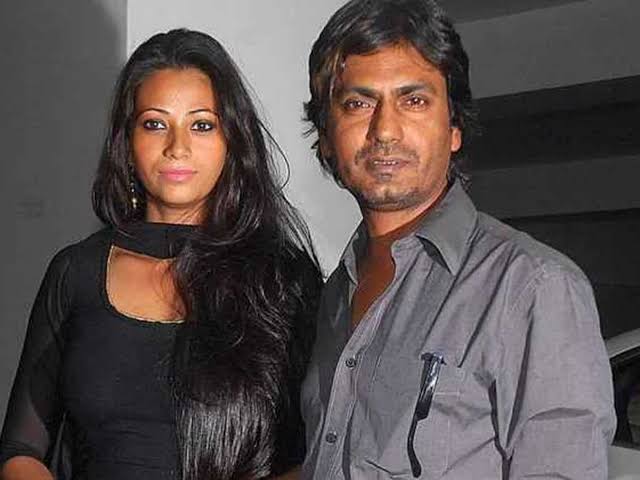 Nawazuddin Siddiqui is one of the best actors in the history of Bollywood. The actor has a huge fan following all around the country. Despite being a huge star the actor lives a very private life. Anjali Siddiqui is the actor's 1st wife. The couple got married in 2009 got a divorce in 2020 and are probably back together. The couple has two kids together.
13. MANOJ BAJPAYEE – SHABANA RAZA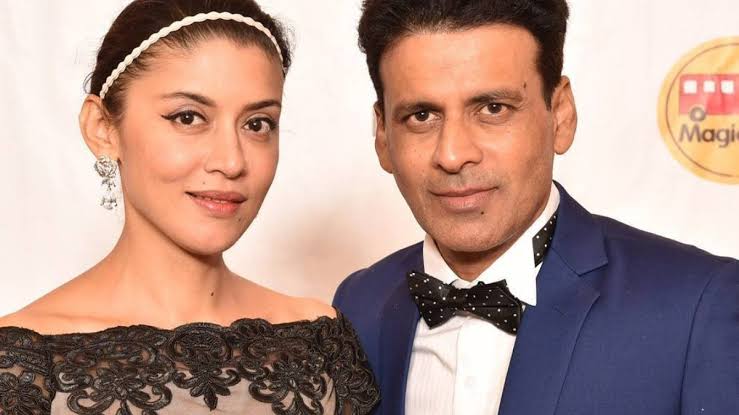 Manoj Bajpayee is one of the finest Indian actors produced by the Indian Cinema. He mostly works in Telugu, Tamil, and Hindi films and has received four Film fare awards. Manoj Bajpayee is the husband of actress Shabana Raza after they got married in 2006. Shabana is also known by the name Neha Bajpai and is an actress. The couple first met in the year 1998 and started dating which eventually led to marriage. She's there for Manoj during his years of struggle as an actor. They both have a daughter named Ava Nayla.
14. SUNNY DEOL – POOJA DEOL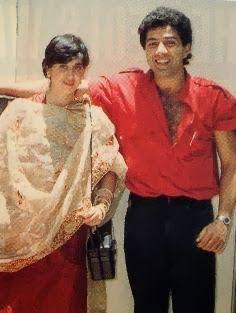 Sunny Deol is a famous Indian actor who also works as a director, producer, politician. Currently, he is also a member of Parliament from Punjab State. He has worked in many famous films and has won two national film awards. He married Pooja Deol in 1984. Interestingly, she's a writer by profession. They had an arranged marriage and now the couple has two sons Karan and Rajveer.
15. BOMAN IRANI – ZENOBIA IRANI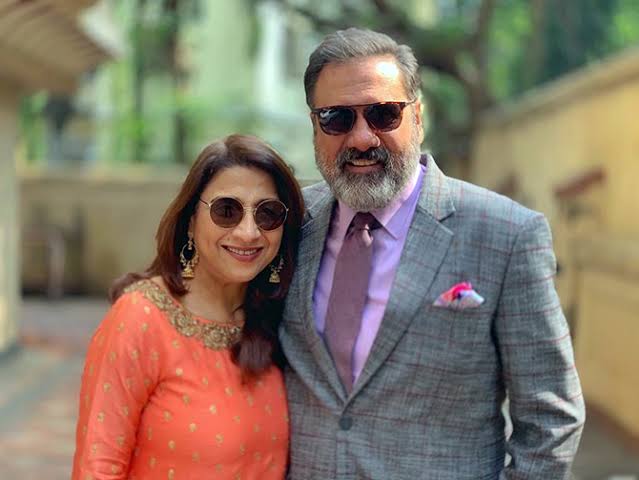 Boman Irani is a renowned Indian actor, voice artist, and extraordinary photographer. He mostly does Hindi films and theatres. One of his most famous works is from the film Munna Bhai MBBS. He got married to Zenobia Irani in 1985. They had a love marriage and are happily married for more than 36 years now. The couple has two kids Kayoze Irani and Danseh Irani.