Movies are a source of entertainment. We go to see them for 2-3 hours of fun, relaxation and enjoyment. But there are some movies which do more than that. They tend to leave a lasting impression on us. Here's a look at some films that have done just that:
Also Read: 15 Bollywood Actors Have Worked In Pakistani Films
1. Dor
Director: Nagesh KukonoorCast: Ayesha Takia, Gul Panag, Shreyas Talpade
Dor makes a strong feminist statement without being strident or shouting slogans. It shows how widowed women are still treated in modern India, but it also has an underlying message about the power of forgiveness.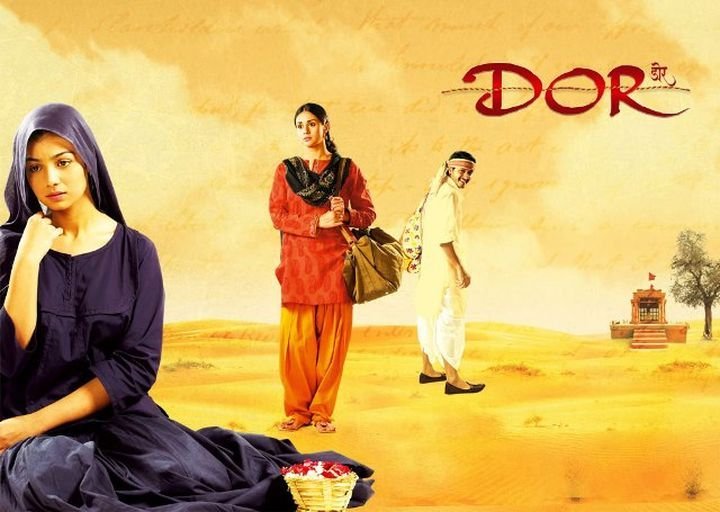 2. Phir Milenge
Director: RevathiCast: Abhishek Bachchan, Shilpa Shetty, Salman Khan
One of the earliest films made on AIDS Awareness, Phir Milenge is the story of a woman fighting for her rights. It shows how AIDS was considered a plague and how unfairly people affected by them were treated. It also brings out the negative side of corporate India.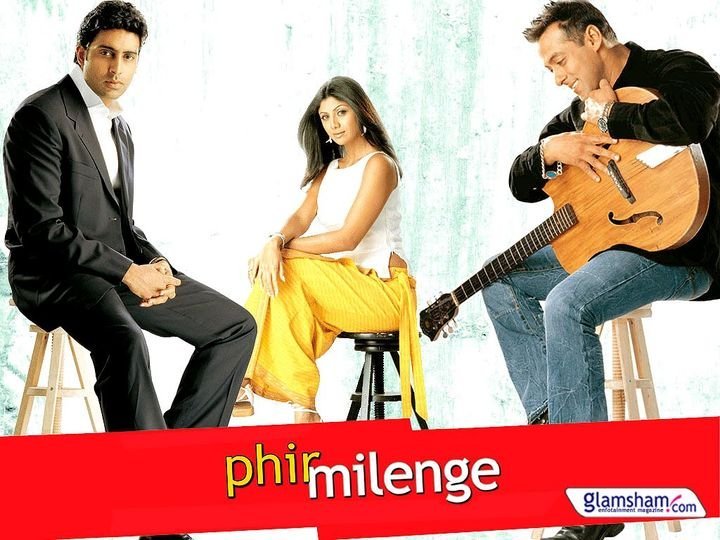 3. Taare Zameen Par
Director: Aamir KhanCast: Darsheel Zafari, Tisca Chopra, Aamir Khan
Critically acclaimed and a box office success, this movie moved everyone to tears. The plight of young Ishan was felt by every student. But what nobody paid attention to was how it paved an easy way for parents and teachers to not only help children suffering from Dyslexia but also recognize them in the first place.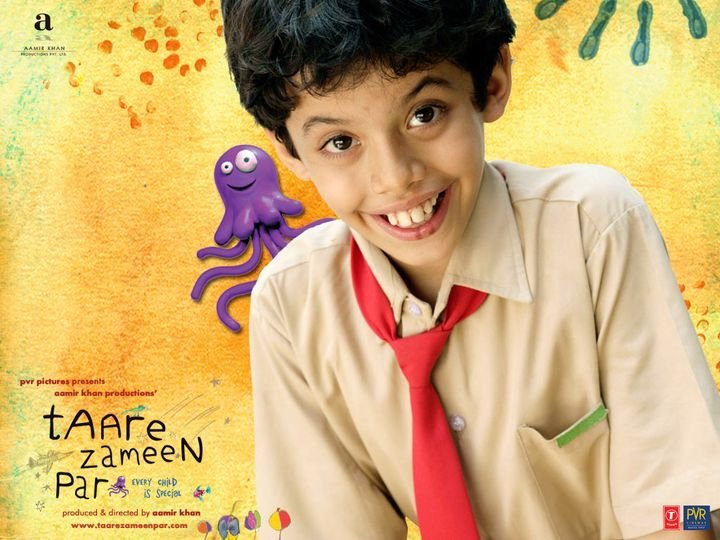 4. Queen
Director: Vikas BahlCast: Kangana Ranaut, Rajkumar Rao, Lisa Haydon
Queen was a commercially successful film that explored how independence can help a woman grow. But the one thing that people failed to grasp was how subtly the director had implored the mentality of the middle class Indian. How Rani's beau didn't let her dance at her friend's wedding or thought that she would never learn how to drive a car. Or how when he came back from London, he thought sweet Rani from Rajouri was not an adequate match for him anymore.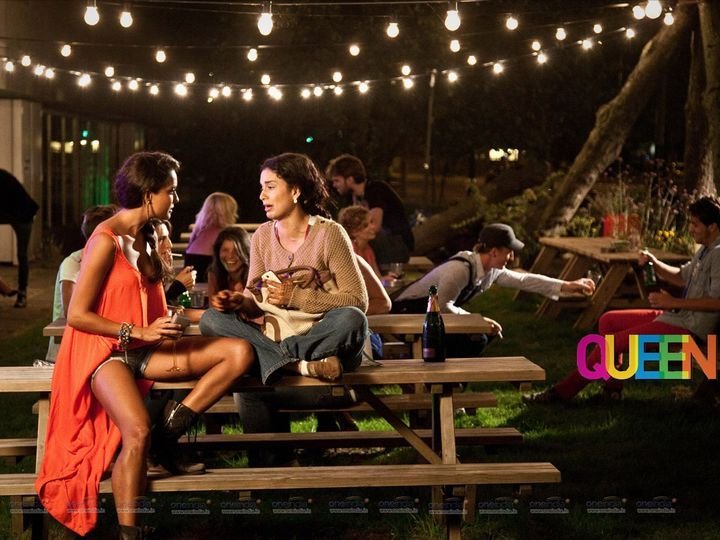 5. Udaan
Director: Vikramaditya MotwaneCast: Rajat Barmecha, Ronit Roy, Aayan Boradia, Ram Kapoor, Manjot Singh
Udaan is a classic coming of age film which represents teenage angst in a touching manner. But it also gives us a perspective about domestic abuse of another variety. A father hitting his son is not considered domestic abuse by many in our country but that's exactly what it is. And it leaves a permanent mark on the kid as well. This was the underlying theme in the movie which people couldn't grasp.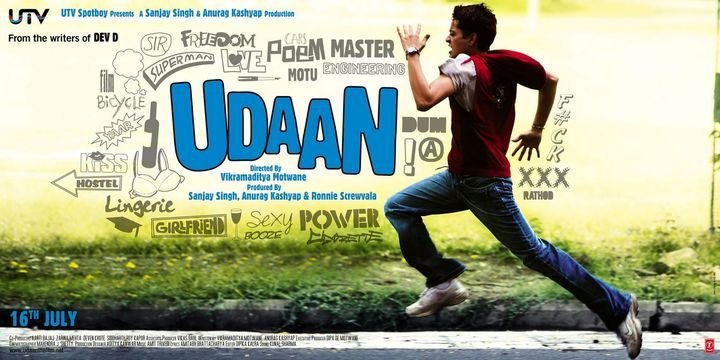 6. No Smoking
Director: Anurag KashyapCast: John Abraham, Ayesha Takia, Paresh Rawal, Ranvir Shorey
A neo-noir psychological thriller, No Smoking dealt with overcoming an addiction in the scariest and darkest manner. The film has nothing to do with quitting smoking but about the state of mind which refers to the mood or the mental state of the film's protagonist. But it also delves into the relationship between "fear" and "way of living". It shows how fear can alter and change someone's mental state as well as the path of life.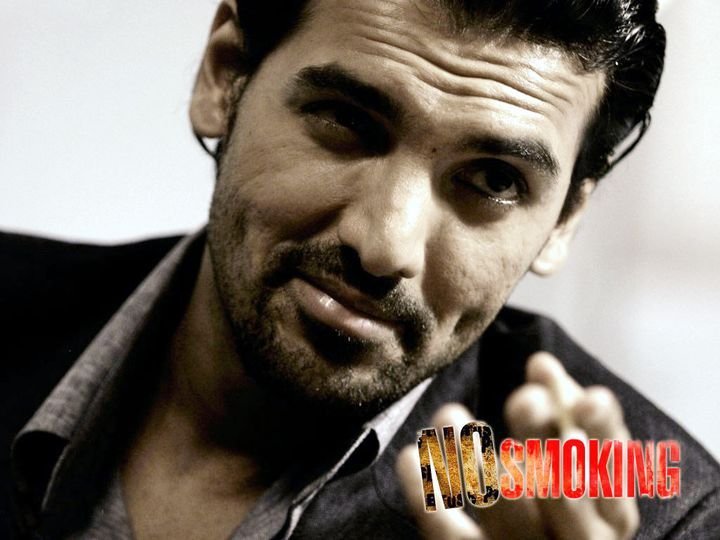 7. Peepli Live
Directors: Anusha Rizvi, Mahmood FarooquiCast: Omkar Das, Manikpuri Raghubir, Yadav Shalini, Vatsa Malaika Shenoy
Peepli Live was a through and through satirical comedy. The concept could have been a serious thought-provoking documentary but the humour in it made it a commercial success. It also hints at how the Indian media is nothing but a story-hungry industry that will go to any lengths for a "good story". The way media houses try to cash in on the farmer suicides is insensitive and shows the ugly side of journalism.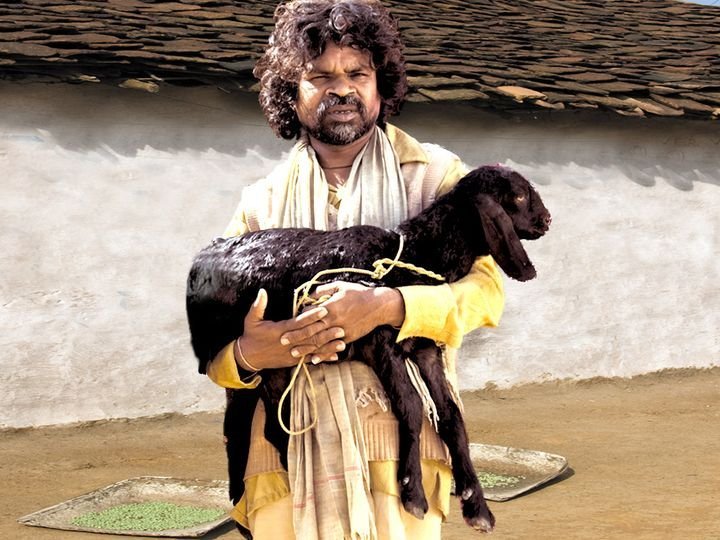 8. Matrubhoomi: A Nation Without Women
Director: Manish JhaCast: Tulip Joshi, Sudhir Pandey, Sushant Singh, Aditya Srivastava
This movie is a phenomenal spectacle and a must watch. It explore a dark and desolate future where the male/female ratio in India is deplorable as a result of increasing female infanticide in current times. It was a scary retelling of Draupadi's plight in a time that is dark and desolate. But it also showed how our thinking is so irrational that bestiality becomes acceptable but homosexuality doesn't.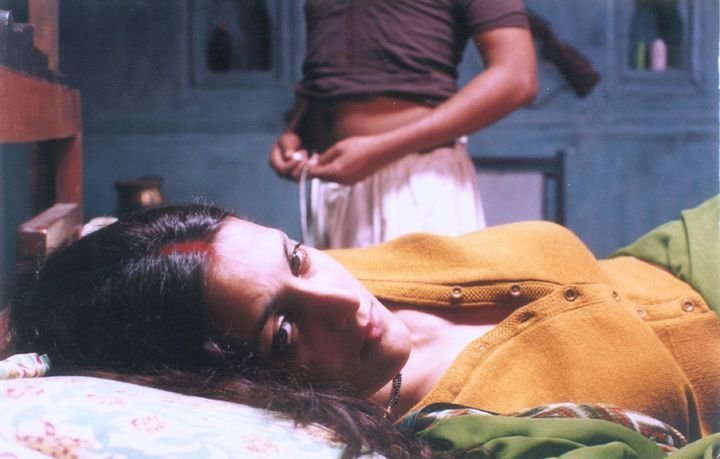 Also Read: These Famous Celebs Goes Through Painful Beauty Treatments To Maintain Their Beauty
9. Rang De Basanti
Director: Rakeysh Omprakash MehraCast: Aamir Khan, Siddharth Narayan, Sharman Joshi, Soha Ali Khan, Waheeda Rehman, R. Madhavan, Kunal Kapoor, Atul Kulkarni, Alice Patten
Rang De Basanti needs no introduction. This movie dealt with the issues of corruption in bureaucracy but it also served as an inspiration to the youth. It reminded them that there was a time when the youth fought to the independence of India and now is also a time when the youth can change the country.
10. Hazaron Khwaishein Aisi
Director: Sudhir MishraCast: Kay Kay Menon, Chitrangada Singh, Shiney Ahuja, Saurabh Shukla, Ram Kapoor
Set in the backdrop of the Emergency, Hazaron Khwaishein Aisi is a story about an idealistic revolutionary, a woman driven by love and man who wants to be rich. This movie explores red tapism in our society, the corruption in the government and how a man is demotivated enough to stop caring about changing society. It also shows how a woman's love and strength can fuel her determination and her dedication towards a cause. The movie maybe set in the India of the '70s but is still very much applicable to today's scenario.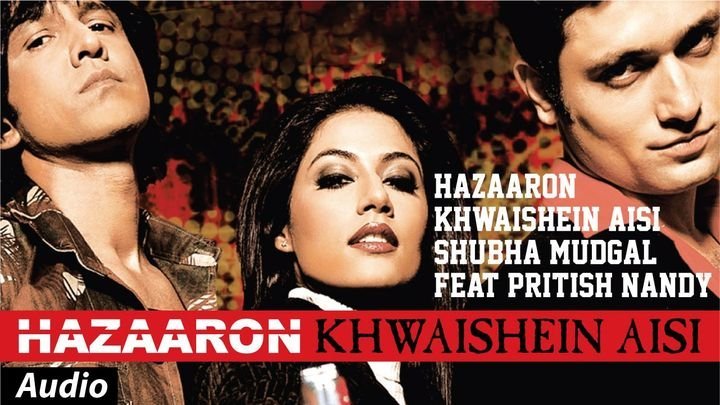 11. OMG-Oh my God!
Director: Umesh ShuklaCast: Paresh Rawal, Akshay Kumar, Mithun Chakraborty
Whenever an Indian movie tries to talk about God, it gets preachy and the audience gets bored. But OMG gets across the message of the subtle difference between faith and blind faith, retaining wit and humour throughout the movie. But it also explores how people have turned prayer and worship into a business. As rightly pointed out, we should be God-loving, not God-fearing.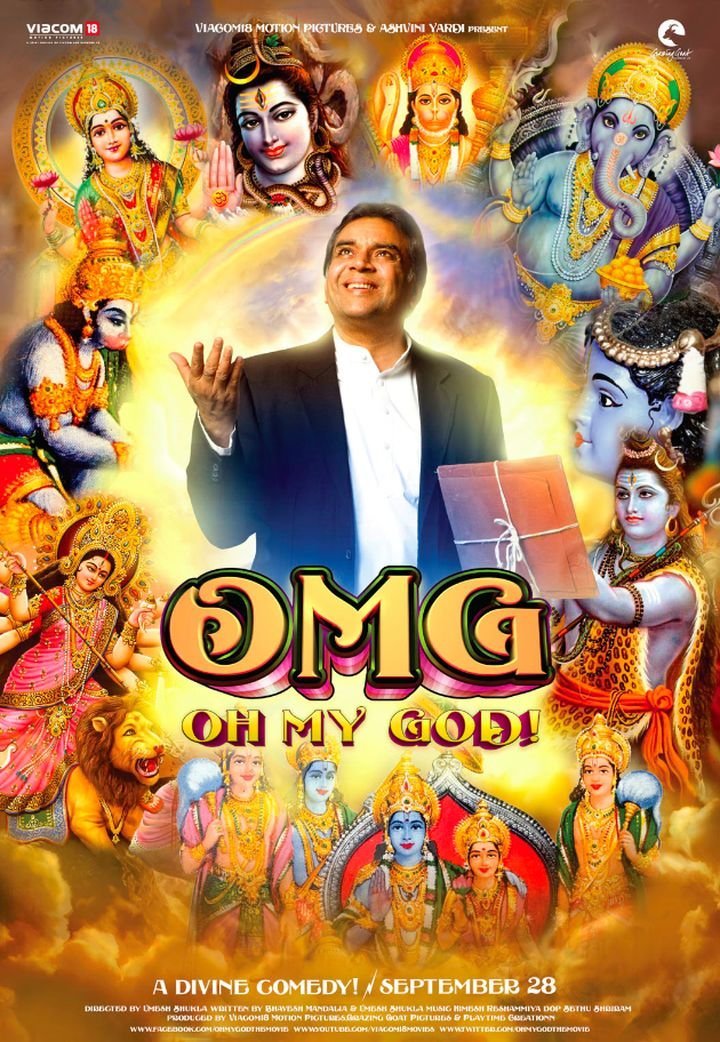 12. Swades
Director: Ashutosh GowarikerCast: Shah Rukh Khan, Gayatri Joshi
Swades e xplains the problem of brain drain and the dilemma of an ambitious Indian in a subtle way. But it also touches upon the issue of the unsatisfactory lives the westerners live and how Indians aren't very comfortable with that kind of lifestyle.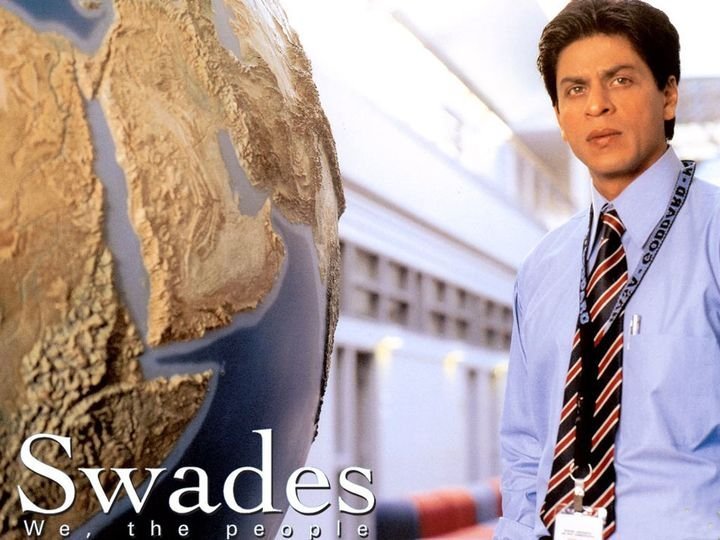 13. Ek Hasina Thi
Director: Sriram RaghavanCast: Saif Ali Khan, Urmila Matondkar, Seema Biswas, Aditya Srivastava
This movie was another women-centric film with a strong message of never underestimating a woman. The story of revenge was applauded and the brilliant performances by Saif and Urmila made each frame believable and it touched the hearts of everyone in the audience. But the underlying theme of our inefficient judicial system and ruthless behaviour by inmates was a shocking revelation.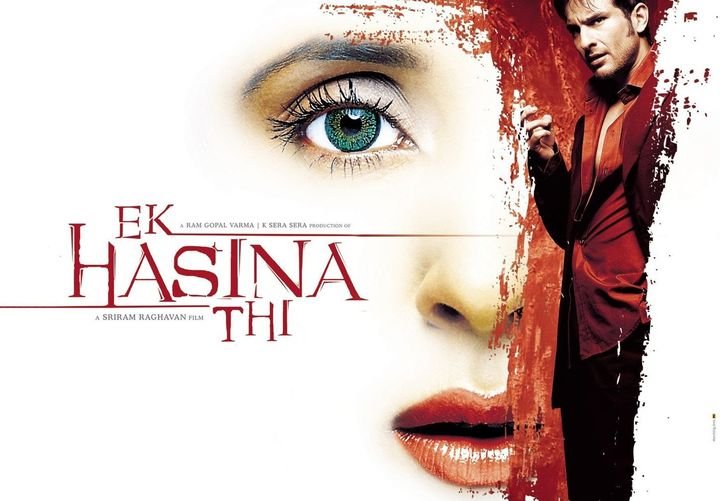 14. The Lunchbox
Director: Ritesh BatraCast: Irrfan Khan, Nimrat Kaur, Nawazuddin Siddiqui
The Lunchbox was a critically acclaimed, beautifully shot film that won the hearts of many. It actually was a movie that hit too close to many a people living in this busy world and trying to win the rat-race. But it also explores how in life, nothing is as bad as it seems and the best way to live is to move on. 'Moving on' is the solution to happiness.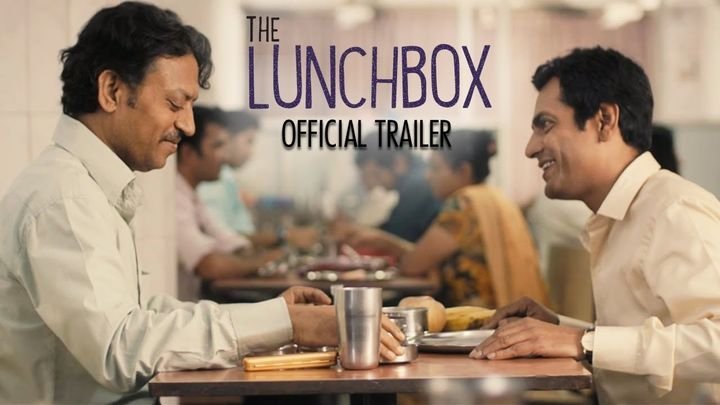 15. Vicky Donor
Director: Shoojit SircarCast: Ayushmann Khurana, Yami Gautam, Anu Kapoor
Vicky Donor was a movie that broke many taboos of Indian society as well as cinema. It talked about sperm donation and artificial insemination and how it is becoming the need of the hour. It also touched upon how the societal pressure nowadays is ironically breeding infertility. But it also touched upon the topic of remarriage of a divorcee and the broadening mindset of the Indian middle class.