South Indian cinema has come a long way in terms of competing with large Bollywood business. They are now producing some of the best films on the earth, and people are eager to see their Hindi-titled flicks as well. These films are gaining a lot of attention in the Indian cinema industry as well as in foreign countries. Many south Indian films outperform Bollywood movies that became the best South Indian blockbusters. Later, they were dubbed in Hindi as well to reach a wider audience. These popular best South Indian movies are all accessible to watch for free on YouTube, so there's no need to download them.
Also read: 7 Actors and Actresses in the Entertainment Industry. In real life, there are spouses. (bollywooddadi.com)
Here are the list of top 15 best South Indian movies dubbed in Hindi that you can watch now:
1. Dear Comrade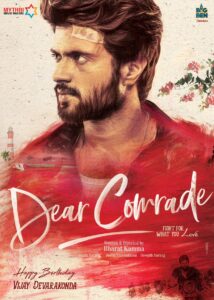 This film is packed with action as well as romance. With Bobby, a drunk and irate man who still can't accept the fact that his girlfriend Lily is no longer in his life, the story begins. Then, the film switches to flashback mode to the time when Bobby used to be a communist student union leader and struggled with anger management. It is surely worth your time to watch the film. It is one of the best south Indian movies dubbed in Hindi.
Also ReaD: 10 Popular Hosts And Judges of Indian Reality Shows And Their Salary (bollywooddadi.com)
2. Darbar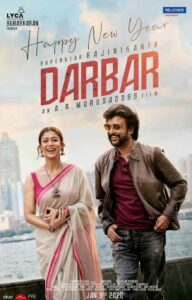 The protagonist of the film is Mumbai Police Commissioner Aditya Arunasalm. In a flashback, Aditya comes to Mumbai to take over as police commissioner along with his only daughter, Valli. He learns about a well-known drug dealer and supplier while wiping up drug trafficking groups. The drug dealer is none other than Ajay Malhotra, the son of businessman Vinod Malhotra. After knowing the fact, he arrests him. However, Aditya discovers a proxy Ajay is in jail as part of Ajay's conspiracy. Unfortunately, when he gets the Indian Government Commission to look into the matter, corrupt officials claim that apprehending Ajay was not a mistake.
Also read: 8 Movies That Lost The Charm After Lead Actors Were Replaced. (bollywooddadi.com)
3. Ek Ka Dum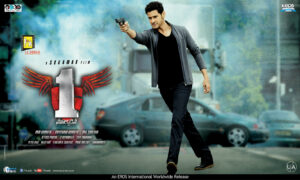 The movie is a thrilling ride that will keep you on the edge of your seat. In order to seek justice for his family's death, Ahero (Mahesh Babu) must overcome his mental hurdles. He is unable to distinguish between his real life and his dreams. "Ek Ka Dum" is the Hindi title for the Hindi version of the film. This is a must-see for everyone who enjoys suspenseful adrenaline thrills in South Indian films.
Also read: Remember Your 90s Bollywood Crushes? This Is What They Look Like Now (bollywooddadi.com)
4. Petta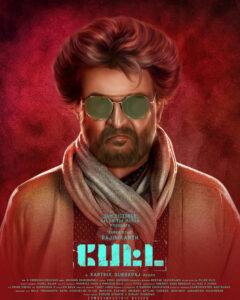 This film features Rajnikanth in the protagonist role and Nawazuddin Siddiqui in the role of the reprobate. The story begins with Kaali (Rajnikanth) getting a position as a kid's lodging superintendent at an Ooty school. The movie centers on him and his relationship with Anwar, a young inn guest. When we hear about Kaali's past, we only learn about his relationship with Anwar. Moreover, watching history unfold is quite interesting. This could be the best Hindi-dubbed South Indian film of the year.
Also read: 26 Photos Of Bollywood Couples That Show How Much They Have Changed Over The Years (bollywooddadi.com)
5. Vikram Vedha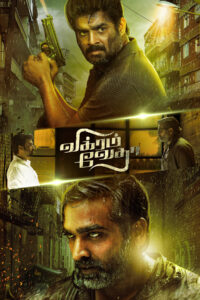 This film is an excellent crime thriller where Vikram is a nice cop. He is one of the few people who has a black-and-white view of the world. While Vedha, a strange gangster, is on the other side. Vikram is searching for Vedha with the help of his partner Simon.
Vedha tries to change Vikram's life, which causes a schism between them. Both R. Madhwan and Sethupathi have had their best performances in this movie to date. Prepare to get captivated by Vedha's stories and Vikram's flawless reactions. This is a must-see South Indian film for everyone who enjoys class films with strong character development. Vikram Vedha is also said to be remade with Shahrukh Khan in Bollywood. It is one of the best south Indian movies dubbed in Hindi.
Also read: 15 Intense Scenes From Bollywood Movies We Still Can't Emotionally Deal With (bollywooddadi.com)
6. Dashing Vardiwala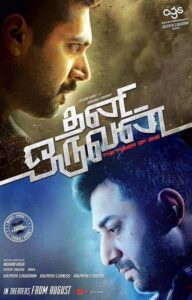 The film is an excellent action thriller where Siddharth Abimanyu is a powerful scientist who does unethical medical practices. Mithran, a very efficient IPS officer, is out to bring him down. This film from the South takes you on an emotional roller coaster ride as it depicts the struggle between good and evil. This film is a must-see for anyone who likes thrillers that keep you on the edge of your seat.
Also read: Vikram Vedha To Drishyam, 12 South Indian Thrillers That Will Keep You At The Edge Of Your Seat (bollywooddadi.com)
7. Arundhati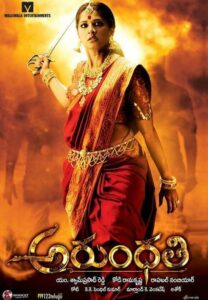 This is a horror film with some historical elements. It tells the story of a young woman who fights an evil ghost like her grandmother. Anushka Shetty plays the key role, and her powers are excellently shown in this film. This movie has gotten positive reviews from both critics and fans.
Also read: 6 Bollywood Celebs Aishwarya Rai Avoid To Meet (bollywooddadi.com)
8. Antim Faisla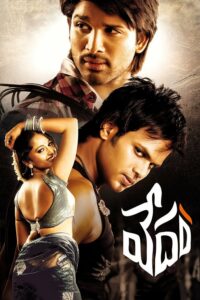 The story revolves around five key characters whose stories come together in one spot. The lives of these five people are at dire risk because of a psychological militant threat. The film tells the story of five heroes and gives a profound social message. Allu Arjun and Manoj Bajpayee have given excellent performances. "Antim Faisla" is the Hindi title for the film. It is one of the best south Indian movies dubbed in Hindi list.
Also read: 10 Sports And Music Personalities Who Tried Acting And Failed (bollywooddadi.com)
9. Mufti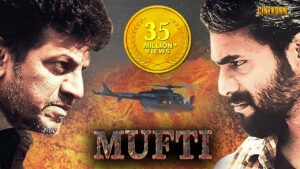 Mufti is a neo-noir Kannada action crime thriller film. In the movie, an undercover detective risks his life by visiting a place that took over by a don. At the risk of his life, Cop Gana takes a chance to reveal the reality of the terrifying world of crime. In search of ferocious don Bhairavi Ranagallu, he travels to Ronapura.
Also read: REAL names of Actors that were never revealed to the common people (bollywooddadi.com)
10. Aparichit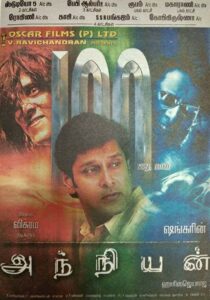 Anniyan is a suspenseful action thriller. In this film, a disillusioned commoner who is fed up with pervasive corruption, creates a slew of alter egos in order to restore justice and punish the wrongdoers. He sets up a website and invites people to send in their complaints. Vikram makes an excellent performance in this psychological thriller. The Hindi title for the film is Aparichit. In the film, Vikram's astonishing personality swings are a must-see.
Also read: Nayanthara, Prabhas and more South stars whose fans are ruthless (bollywooddadi.com)
11. Who Is Next?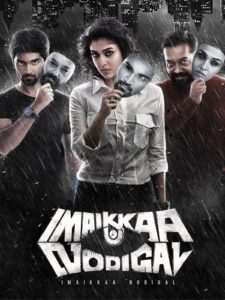 This psychological thriller stars Nayanthara, Anurag Kashyap, and Atharva. The film begins with a serial killer (Anurag Kashyap) causing havoc in Bangalore by kidnapping and killing innocent people. A police officer named Nayantara took the task of finding the serial killer. It's exciting to watch the plot develop as all of the characters' different personalities emerge. It is widely recognized as one of the year's best South Indian films. Undoubtedly, this film is one of the best south Indian movies dubbed in Hindi list.
Also read: 5 B-town Beauties who are all set to romance South Indian actors (bollywooddadi.com)
12. U-Turn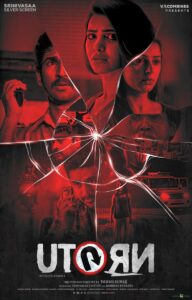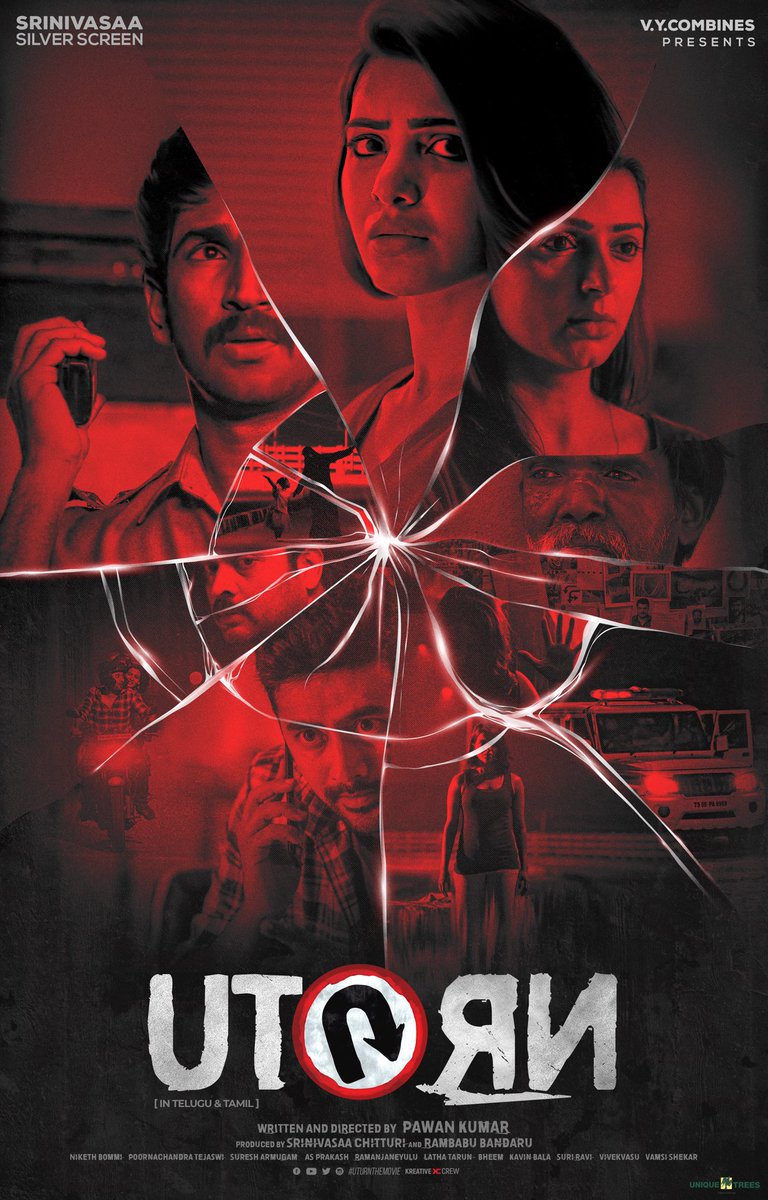 Samantha stars in this gripping thriller that is a must-see. Samantha is a journalist who is looking into the occurrences on the Velachery flyover. Her life got flipped upside down when she got accused of murdering a man. It's suspenseful and entertaining all the way to the conclusion. It is one of the best South Indian movies in Hindi dubbed.
Also read: Ananya Panday, Sushmita Sen, Naga Chaitanya and other stars whose alleged dating news days after breakups are true 'Move On' goals (bollywooddadi.com)
13. Time Machine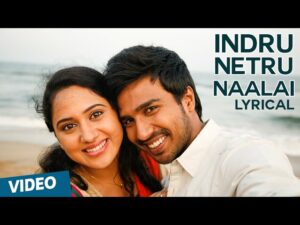 This is a mind-blowing sci-fi film about time travel with elements of humor and romance. A time machine got discovered by Elango and his companion Pulivetti Arumugam. They launch a business to locate lost objects and make a lot of money rapidly. Their messing with time, on the other hand, proves costly and saves a gangster's life. Now that the mobster is back on the loose, he begins to cause havoc in their lives. This is a must-see for everyone who likes science fiction flicks.
Also read: 5 South superstars who are charging more than Rs 100 crore for films (bollywooddadi.com)
14. Movie 24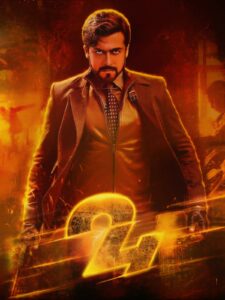 24 is a gripping sci-fi thriller about a time-traveling watch. In this movie, a scientist creates a time machine that can get worn as a watch. As a result of the time travel watch, a terrible feud develops between his evil twin brother and his son. 24 is a must-see for fans of action-packed science fiction films with enough twists to make your mind stretch.
Also read: 11 Supporting Stars From The 90s Bollywood Who Made Our Childhood Awesome (bollywooddadi.com)
15. Lucifer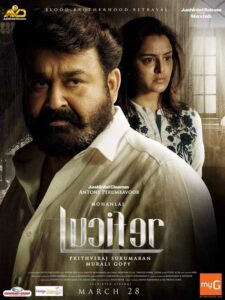 This action film is written by Prithviraj Sukumaran. In the film, Kerala's chief minister, P.K. Ramdas, died recently, sparking a flurry of political speculation in the state. Meanwhile, Interpol detectives in Lyon are on the hunt for a transcontinental criminal trade. Currently, Lucifer is the highest-grossing Malayalam film. It is one of the best South Indian movies in Hindi dubbed.
Also read: Karisma Kapoor had Affairs with these 6 men but now she is living alone. (bollywooddadi.com)