Urmila Matondkar is one of the most underrated actresses of her time. When other actresses of her time were busy doing typical conventional Bollywood masala movies, Urmila was following her own path. She played so many versatile and unconventional roles that could put any actor of our time to shame. Even almost 20 years later, her movies stood the test of time and are better than many of today's junk and stupid movies.
Here are some of her finest performances that are reminders of her excellence and brilliance.
1. Bhoot
Though Bollywood struggles with the horror genre, Urmila's Bhoot was an exception. Urmila played the role of a possessed housewife with such finesse that it left many horrified.
2. Rangeela
Urmila as Mili touched so many hearts. She was the perfect girl next door to whom many could relate to. She shared the screen with much more experienced actors like Aamir Khan and Jackie Shroff. But, even in their presence, she managed to leave her mark. Who didn't fall in love with Mili's journey of love, friendship and dream? We all did.
3. Kaun?
One of the movies that redefined the genre of thriller in India. Along with very talented Manoj Bajpayee, Urmila gave one of her finest performances. Her remarkable sudden transition from the victim to the killer is one of the finest climaxes that Bollywood offered to its audience.
4. Maine Gandhi Ko Nahin Mara
Though this movie wasn't a success at the box office, it received a lot of critical acclaims. With Anupam Kher at his best, Urmila in the role of his daughter gave one of the finest performances of her career.
5. Satya
From extrovert, sensual, vivacious Mili of Rangeela to shy and innocent Vidhya of Satya, Urmila's talent has no limit. These movies are just a reminder of how Urmila was the underrated Bollywood diva of her time.
6. Pyaar Tune Kya Kiya
The range of emotions that Urmila has showcased in this movie will make you realize that there is no one like her. How she turns from a 'seductress' to an 'obsessed ex-lover' will make you applaud her acting skills.
7. Ek Hasina Thi
Ek Hasina Thi is one of Urmila's finest performances. How she transitions from a naïve innocent lover to a bold survivor avenging herself is commendable. This movie is an ultimate example of what happens when a talented actor meets a well-written role.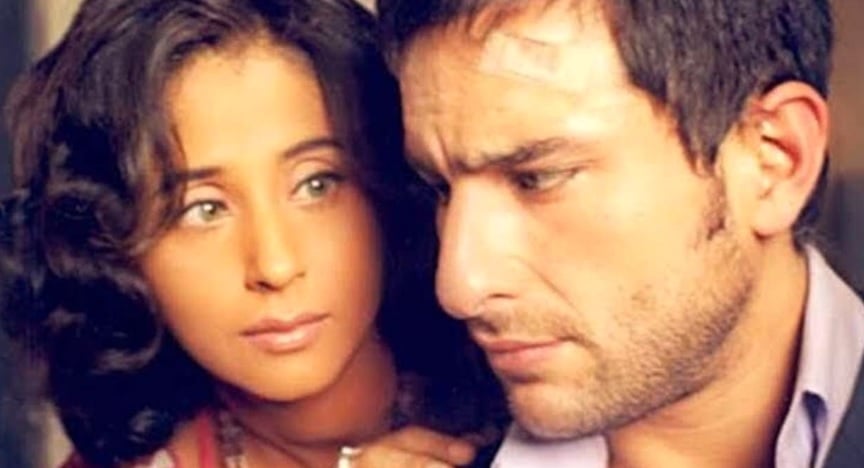 8. Pinjar
Based on Amrita Pritam's famous novel, Pinjar offers excellent performances by Manoj Bajpayee and Urmila. The way Urmila captured the vulnerability and pain of this character Paro is quite commendable.
9. Judaai
How against seasoned actors like Sridevi and Anil Kapoor, Urmila left her mark shows how great an actor she is. This movie was a huge commercial success at the box office.