So, here we have bought 6 Telugu movies, which are remakes of Bollywood super hit films.
1. Munna Bhai M.B.B.S. And Story Four Remakes Including (Telugu) Shankar Dada M.B.B.S, Vasool Raja M.B.B.S (Tamil).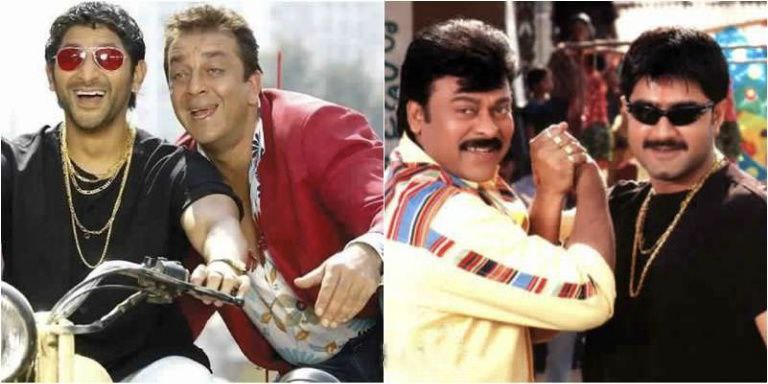 Munna Bhai M.B.B.S. is one of those few evergreen comedies that are fan favorites. This movie was the comeback of Sanjay Dutt and gave Bollywood fans a good laugh. So, it is not surprising that regional films also wanted to share the success and remade this film not just once but four times. And all the movies shared a pleasant experience with the audience.
2. Teen Mar (Telugu) From Love Aaj Kal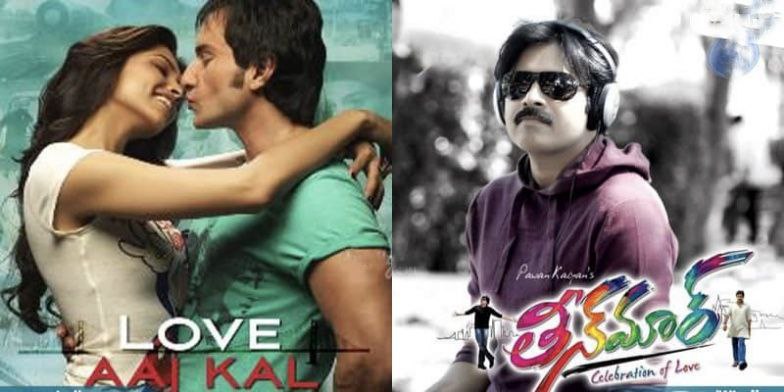 Love Aaj Kal is known to be Imtiaz Ali's early movie. The film didn't receive the best initially, but people started to like it on television and O.T.T. platforms. The Pawan Kalyan starrer Teen Mar also went through a similar fate. But both movies are a fresh of air in their industry.
Also Read: List Of Upcoming New South Indian Movies That You Must Watch In 2022
3. Gopala Gopala (Telugu) from O.M.G.- Oh My God!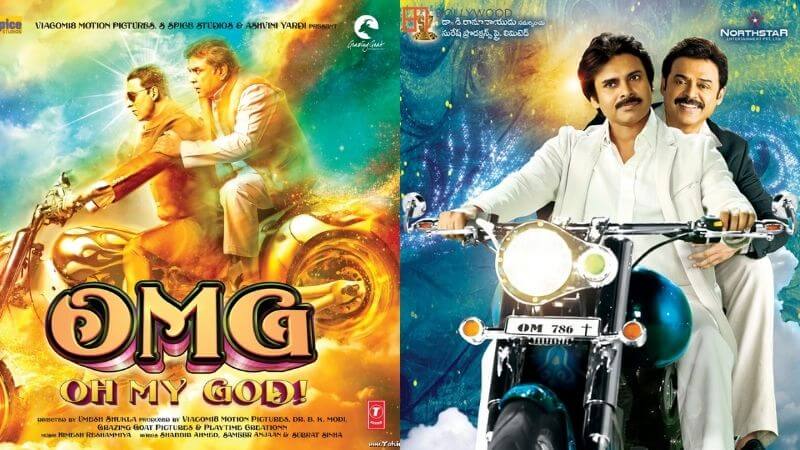 O.M.G.- Oh My God! It became very controversial with its theme but dodged the controversy like a pro. People Loved the comedy, people loved Akshay Kumar, and Kanji Lalji Mehta became an iconic character. Even the backlash didn't stop Pawan Kalyan and Venkatesh from remaking it into Gopal Gopala. Both films are very memorable and talk about the real deal.
4. Gabbar Singh (Telugu) From Dabangg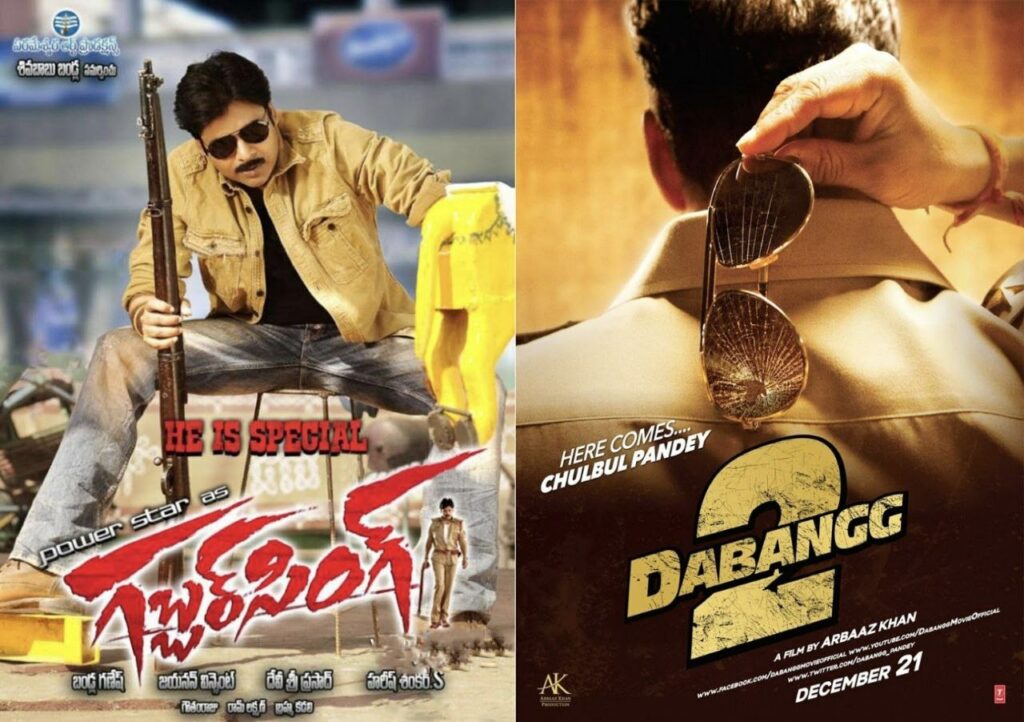 Dabangg is the highest-grossing police-masala flick of Bollywood. Salman Khan, as Chulbul Pandey, was unique in every way. People loved this film, and no wonder this masala film was remade in Telugu, starring superstar Pawan Kalyan. Gabbar, just like Dabangg, is loved by its fans.
Also Read: 10 South Indian Actresses Who Did Plastic Surgery
5. Shankar Dada Zindabad (Telugu) From Lage Raho Munna Bhai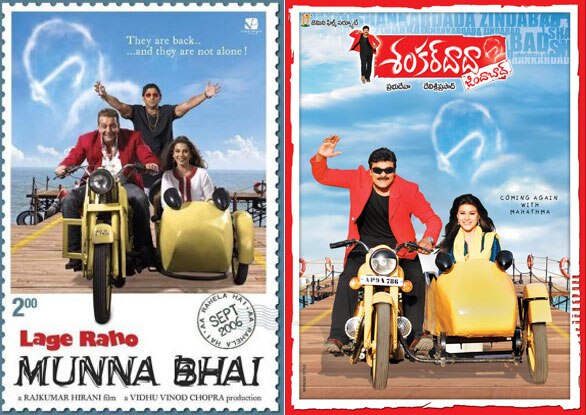 After Munna Bhai M.B.B.S and after its four remakes, the sequel wasn't going to leave us dry. Lage Raho Munna Bhai is equally hilarious and satisfactory. And Shankar Dada Zindabad is another good Telugu remake.
Also Read: 11 Bollywood Actresses Who Have Undergone Plastic Surgery
6. Vakeel Saab (Telugu) And Nerkonda Paarvai (Tamil) From Pink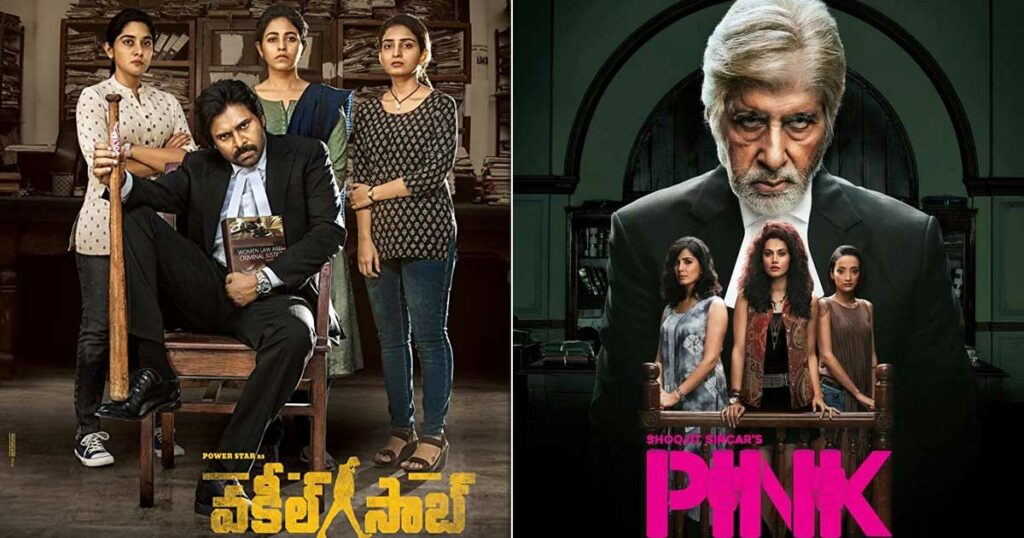 Pink is the best film talking about the situation of sexism in the world. Even today, the Amitabh Bachchan dialogue 'No means No' has a huge impact. It was essential for such films to spread. And Telugu and Tamil Industry made an equally remarkable film to highlight the messy situation.