And today, if you want to know about some prominent South industry actresses who got plastic surgery, then read on.
1) Samantha Akkineni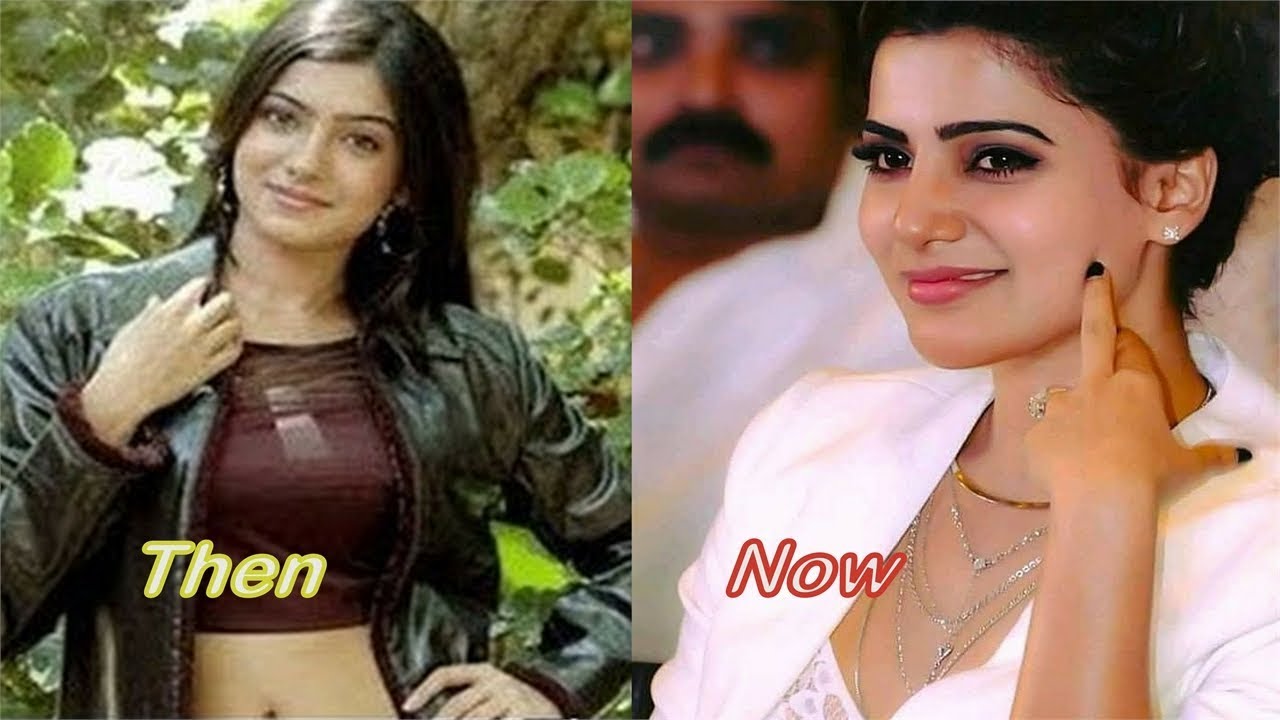 One of the most popular actresses of the South, Samantha is a recipient of many accolades and awards like four Filmfare Awards, four South Indian International Movie Awards, and three CineMAA Awards.
Also read: 10 Popular Bollywood Movies That Were Remade By South Indian Industry
When she went under the knife in 2012, her fans were quick to notice the change in her movie "Yeto Vellipoyindi Manasu".Her transformation received mixed receptions as multiple before and after photos were shared on social media.
2) Shruti Haasan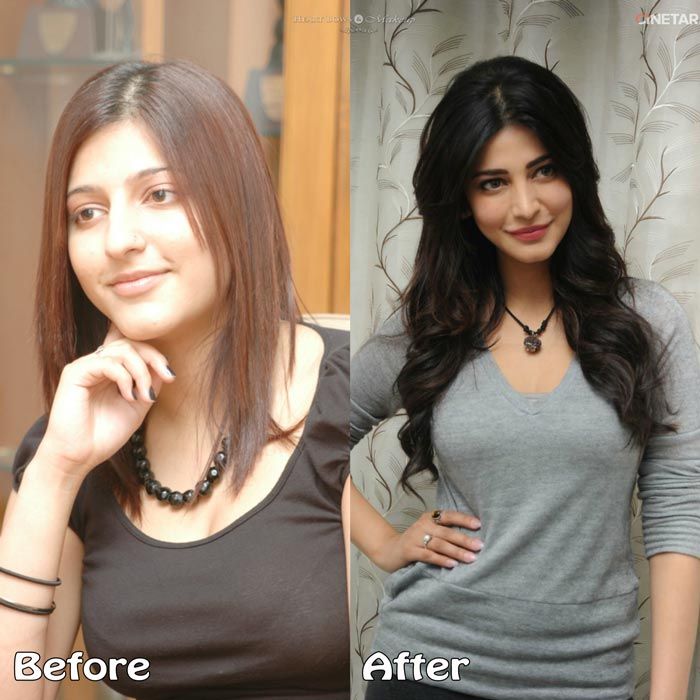 Shruti Hassan is the daughter of actors Kamal Haasan and Sarika Thakur and she predominantly works in Telugu, Tamil, and Hindi films. Her popular works include "Luck", "Welcome Back"," Yevadu" and many more.
She is one of the few actresses who admits to having undergone plastic surgery. In a post on Instagram, Shruti admitted to getting the work done before her debut Bollywood movie. She is also a big advocate of body positivity and having the unilateral choice of one's body.
ALso read: List of 'Badass habits' of Bollywood celebrities, don't follow these habits
3) Anushka Shetty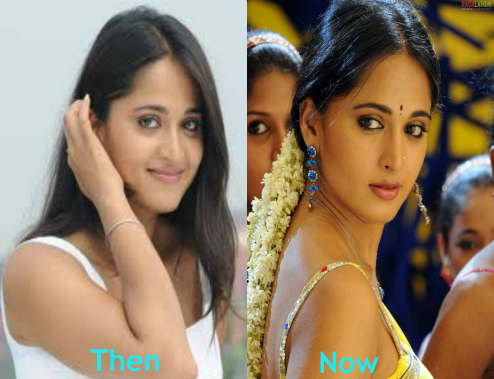 Anushka is a successful actress from the south who has won many awards like the Filmfare awards, CineMAA Awards, and the TN State Film Awards. She is a household name owing to her hits like "Bahubali", "Size Zero", "Rudhramadevi", and many more.
Reportedly, the actress has undergone liposuction surgery to particularly lose the fat around her navel and hips.
4) Asin Thottumkal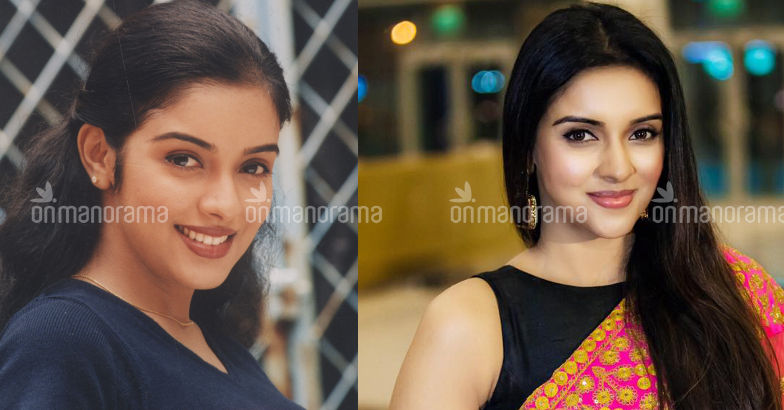 Asin has enjoyed a successful career in Tamil, Hindi, and Telugu films. While she later appeared in Bollywood movies, she started her career in the South Industry. She enjoyed a very lucrative career in Bollywood which resulted in massive hits. Some of her popular works include "Ghajini", "Ready", "Housefull 2", etc.
Asin has reportedly done a nose job and a corrective surgery to make her upper lip more structured.
Also ReaD: 15 Indian Cricketers Who Dated Bollywood Actresses, But Never Married Them
5) Sridevi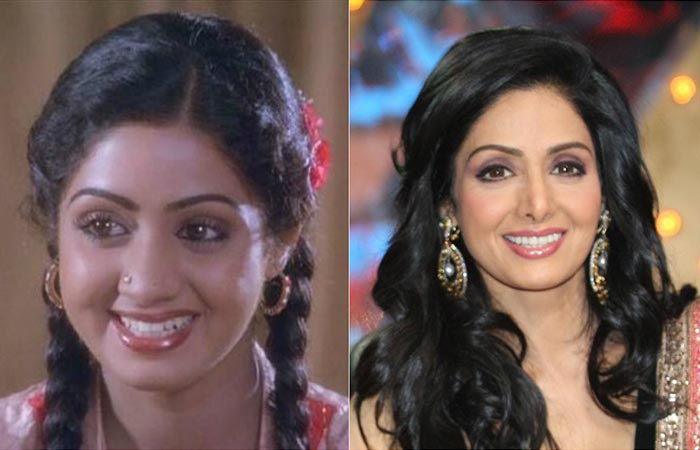 The legendary actress worked in Telugu, Tamil, Hindi, Malayalam, and Kannada language films. There are not many words that can truly show what an iconic career she had with superhits like " Nagina", "Mr. India", " Chandni", etc in the '90s and "Mom" and "English Vinglish" in recent times.
Allegedly Sridevi had done a nose job and botox. She had only later in her life got a facial enhancement and a facelift to look younger. However, Sridevi had vehemently denied undergoing any procedures in any interviews.
6) Trisha Krishnan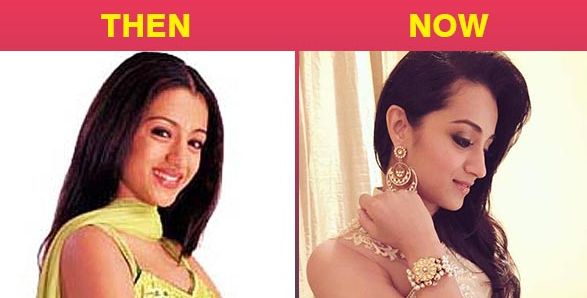 Trisha is an Indian actress and model who has had success mainly in Tamil and Telugu films. She was also a pageant queen having won Miss. Chennai in 1999. Her movies include " '96", " Khatta Meetha", "Ghilli", etc.
It is speculated that Trisha has had a rhinoplasty that changes the shape of a person's nose. As always, she wasn't open about it but looking into the changes the speculations arose.
Also read: Crazy and Disgusting habits of Big celebrities that you didn't know
7) Nayanthara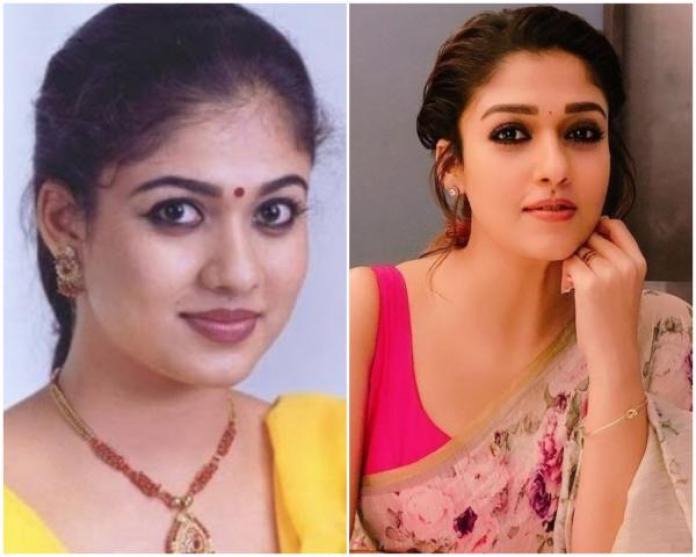 Nayanthara predominantly works in Tamil, Telugu, and Malayalam cinemas. She was one of the only South Industry actresses to have a spot on the Forbes India "Celebrity 100" 2018 list. Her movies include "Bigil", "Nizhal", "Darbar", etc.
It's said that the South beauty had undergone liposuction surgery to remove her body fat. To further elevate her beauty without using procedures, she took the help of ayurvedic massages that helped her look more youthful.
8) Kajal Aggarwal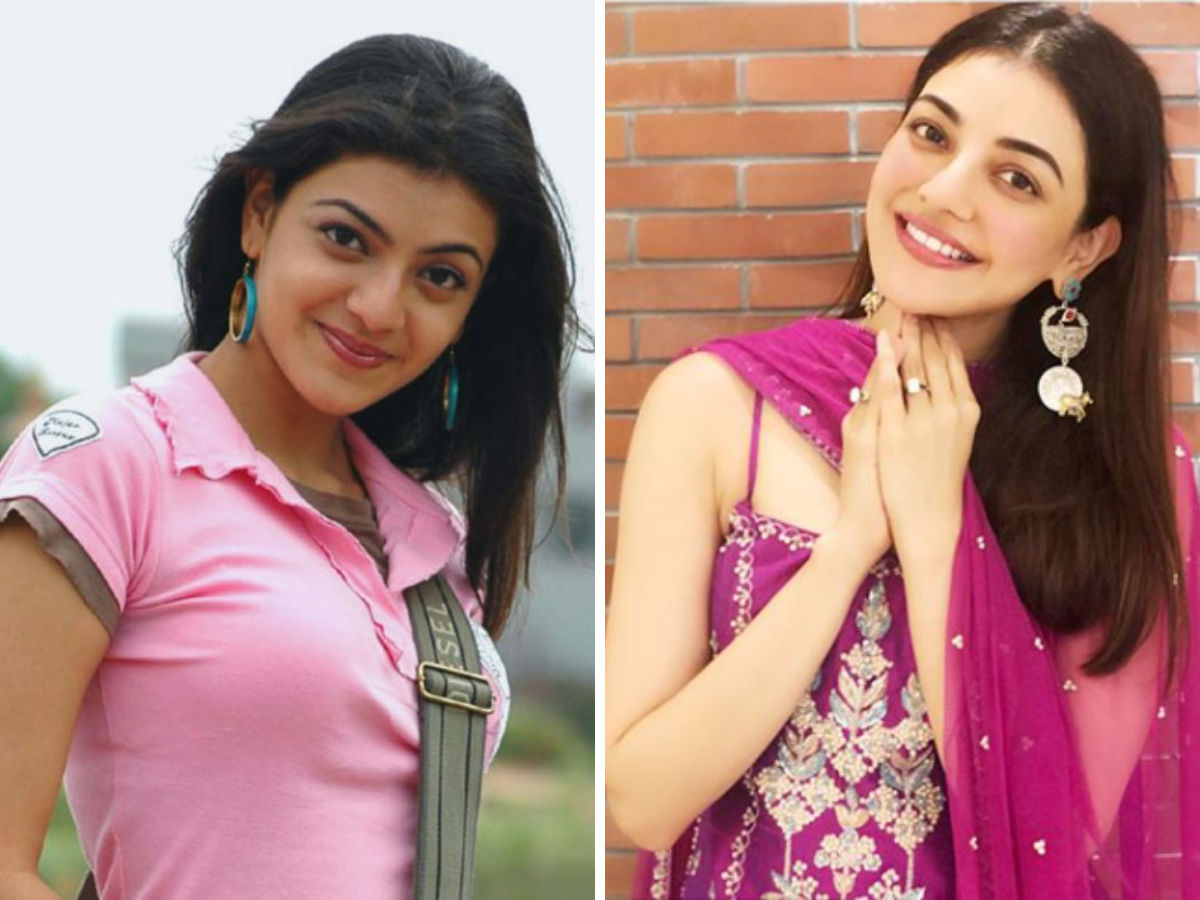 Kajal is a highly sought-after actress in the South Industry. She has worked in Telugu, Tamil, and Hindi films and has had a catalog of successful movies like "Magdheera", "Ganesh Just Ganesh", "Om Shanti" "Darling", etc. She was the one who starred opposite Ajay Devgn in the movie "Singham" and with Akshay Kumar in "Special 26".
Kajal is said to have done minor surgeries to improve the shape of her lips and have a sharper nose. Again, it's just speculations that came in looking into the changes over the years.
Also read: 10 Unseen And Beautiful Mothers Of South Indian Actresses
9) Shriya Saran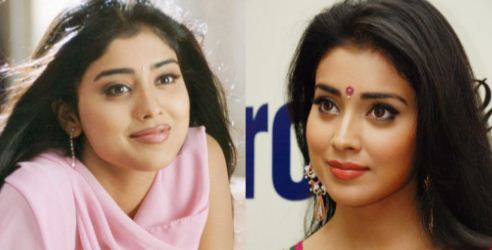 A heartthrob of many during her career, Shriya made her debut in the Tamil movie "Enakku 20 Unakku 18". While she predominantly got her success in the Telugu industry, she has had major roles in the Tamil industry as well. Her movies include "Sivaji", "Drisyam", " Kanthaswamy", " Us', etc.
She reportedly took the help of lip surgery and nose reconstruction to improve her looks.
Also Read: 10 Bollywood Celebrities Who Refused An Award For Lame Reasons
10) Tamannah Bhatia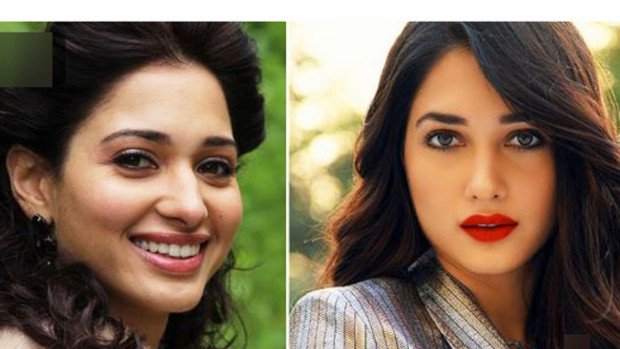 Tamannah is one of the most popular faces in the South Industry. She is also a stage artist and an endorser for many prominent brands and products. She has had a good run of success in Bollywood in recent times. Her movies include "Bahubali", "Entertainment", "Action", "Seetimaarr", etc.
It is claimed that she underwent some lip fillers and nose reconstruction, but the actress has never spoken about these claims.
Also Read: 8 Bollywood Actresses who keep failing at speaking Hindi, catch details
It has always been more than clear that industries like the movie industry bring highly stressful jobs and when the world looks at you under a microscope, it would not be uncommon to resort to plastic surgery of various kinds to look perfect always.