An actor's job is to explore. Anyone worth his/her salt hardly ever gets satisfied by playing one character successfully. It's never enough. You have to play another character and preferably someone diametrically different from your last one. And play it so well, that it's sometimes easy to forget that the same actor played both characters.
Here are 19 such actors who showed tremendous range by playing roles as diverse as the following:
1. Charlize Theron
As serial killer Aileen Wuornos, Theron famously shaved her eyebrows which became one of the several factors behind her Best Actor win that year. She also starred in the cancerous Aeon Flux franchise, where she surely looked like a million dollars and was supremely efficient as a superhero.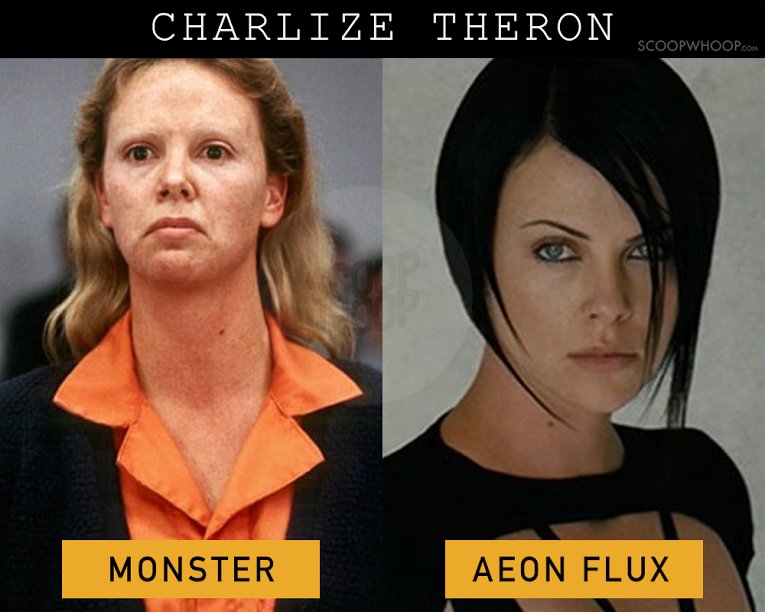 2. Johnny Depp
In collaboration with the eccentric Tim Burton in both movies, Depp nailed his portrayal of the 'worst director' in the history of cinema. And along with that he also played the vengeful barber from Fleet street who butchers his clients and turns them into pies.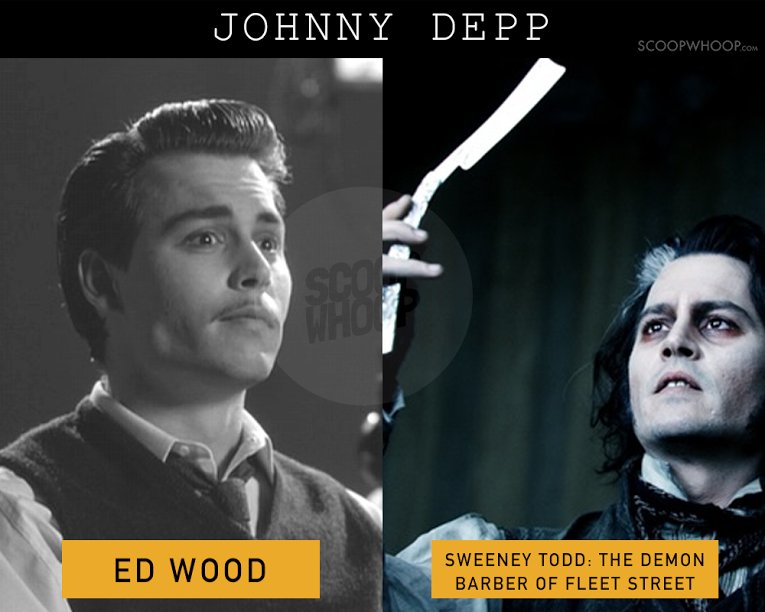 3. Kamal Haasan
The original character superstar from India, Haasan has challenged the norms of a leading man's role time and again. He did it with Chachi 420 where he played his daughter's nanny and then again played the role of an archaeologist-turned-Gandhi sympathiser in this period drama for which he packed in plenty of meat.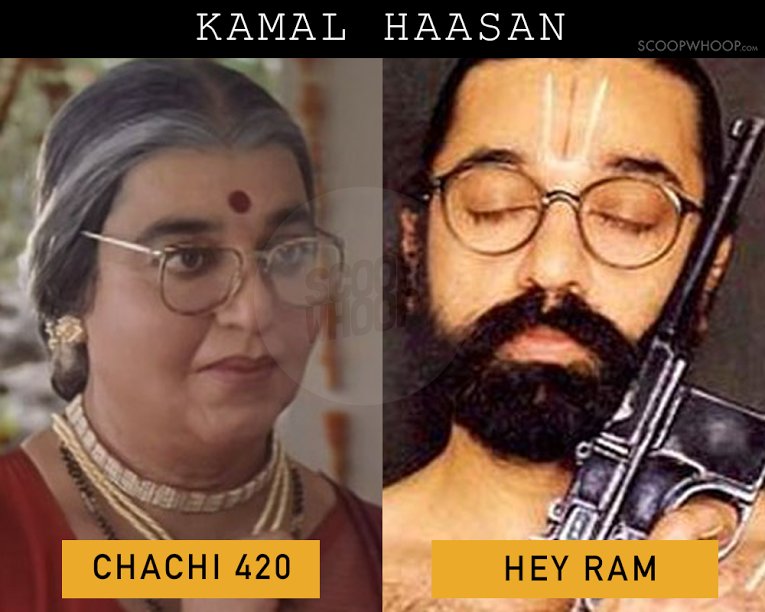 4. Gary Oldman
The veteran actor has a repertoire of the most eccentric roles including Sid Vicious, Lee Harvey Oswald and pimp Drexl which were all far away from his traditional British roots. And yet his best came in the form of corrupt DEA agent Norman Stansfield in Leon, while his most famous role is that of Jim Gordon in the Nolan's Dark Knight trilogy.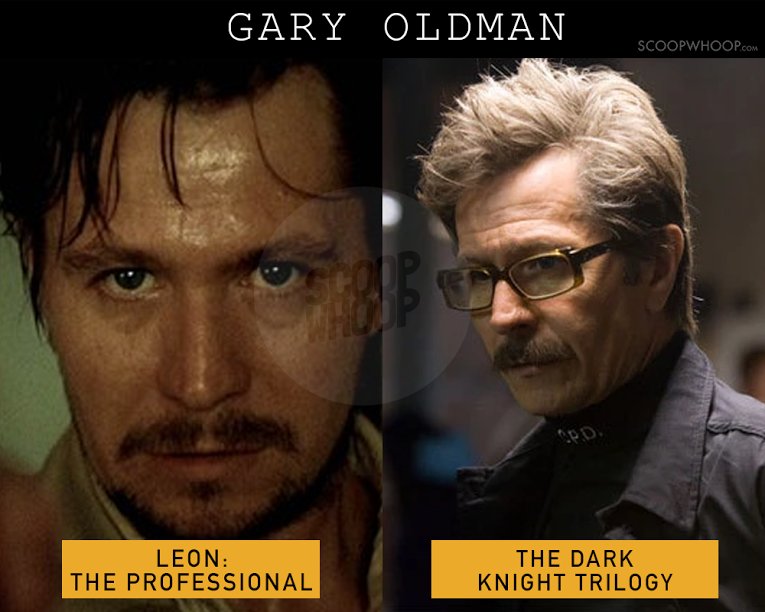 5. Edward Norton
Playing a Neo-Nazi skinhead from southern Los Angeles, Norton was all kinds of terrific in Tony Kaye's American History X. The following year he also went to play the embodiment of the Average Joe of the modern, capitalist society as the skinny narrator in David Fincher's cult favourite Fight Club.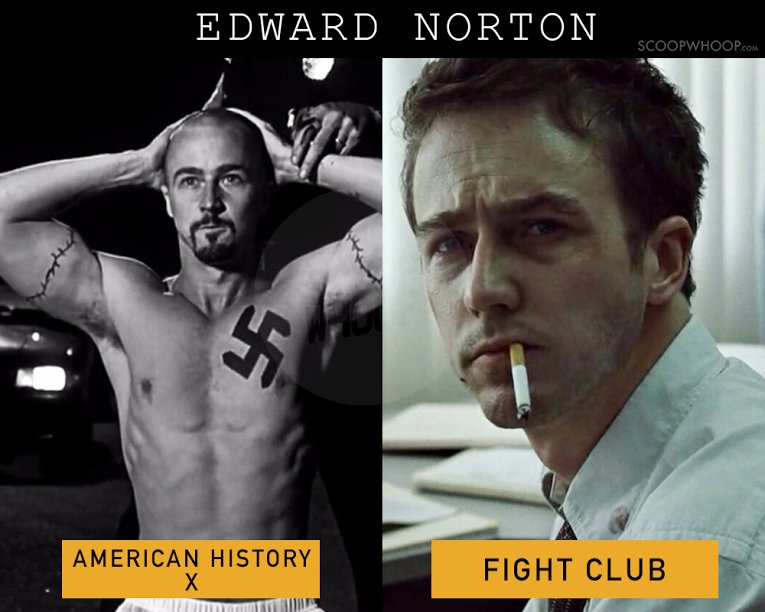 6. Rishi Kapoor
Having made his peace by foregoing roles of leading men, Rishi Kapoor has found himself playing a beautiful array of characters in his second innings. Kapoor was delirious as Rauf Lala in the Agneepath remake and then beyond cute in Shakun Batra's directorial venture where he played the role of a 90-year old.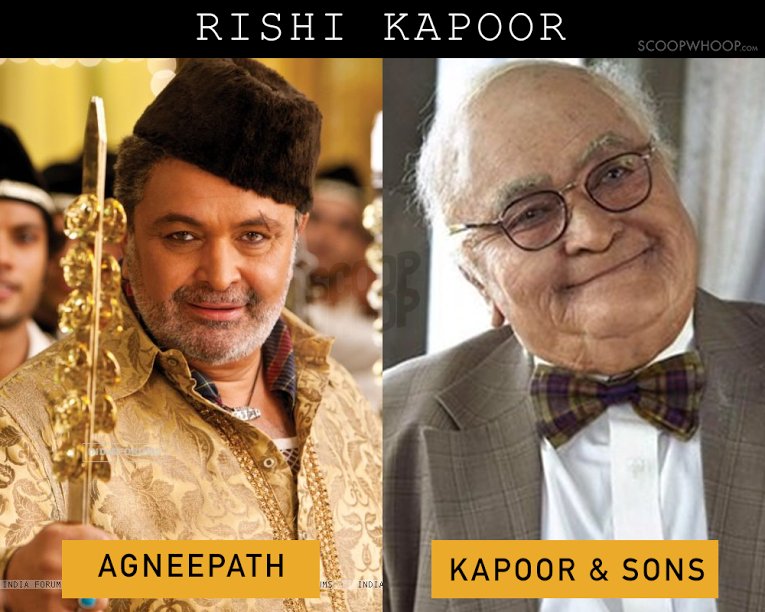 7. Philip Seymour Hoffman
A character actor's champion, the late actor made it a point to perfect the mannerisms, accents and the looks of the various characters he played in his career. His best work was without doubt in Bennett Miller's biopic on the famous crime writer Truman Capote. He followed it up shortly as the foul-mouthed CIA operative in the Tom Hanks-starrer.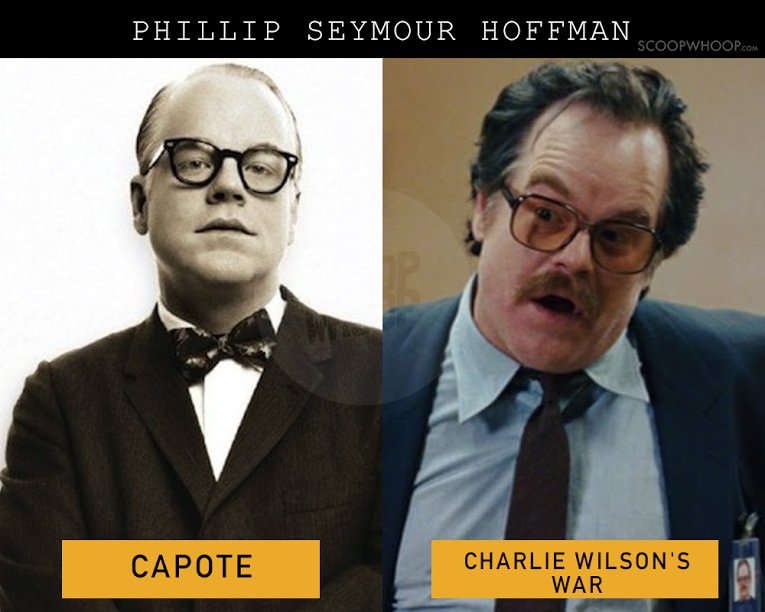 8. Leonardo DiCaprio
Having made a career of playing different leading men, two of DiCaprio's best and varied performances came in his last two films. Starring as the vile, greedy stockbroker Jordan Belfort, DiCaprio did not sweep any of Wall Street's dirt under the rug. And then starring in Alejandro Innaritu's film, DiCaprio carried the entire moviewith barely 8-10 lines of dialogue.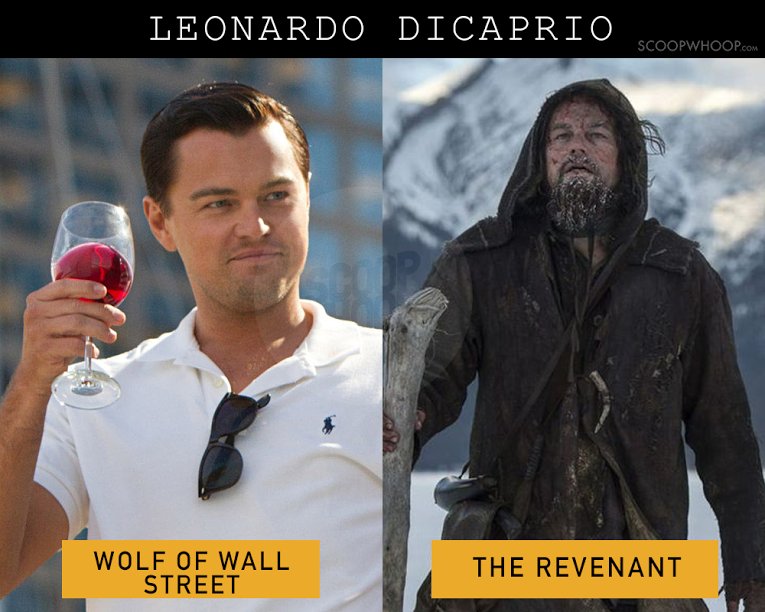 9. Manoj Bajpayee
Starring as the foul-mouthed alpha-male from Wasseypur, Bajpayee did a 360-degree turn on his character of Sardar Khan with his role of Ramchandra Siras in Hansal Mehta's film. Bajpayee was devastatingly beautiful in his role as the professor, who is sacked because of his sexual orientation.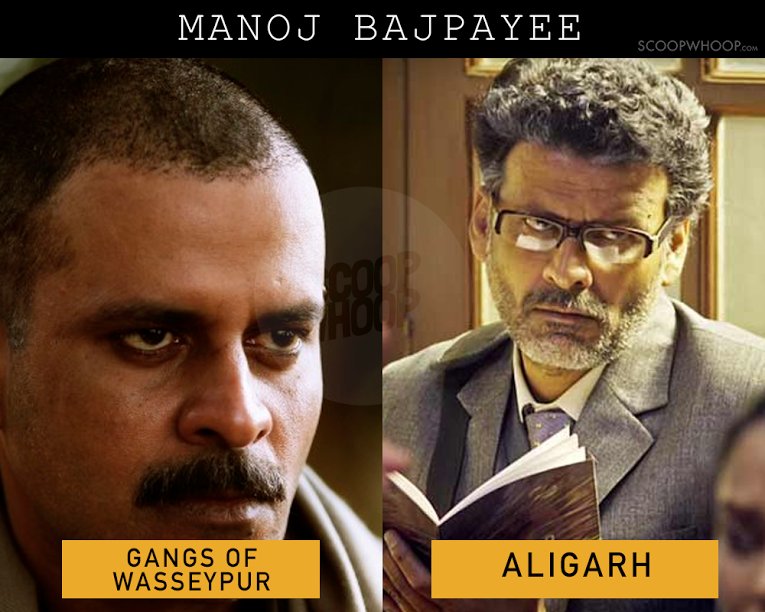 10. Brad Pitt
Hollywood's chameleon, Pitt has done some obscure, amazing work and it is only sad that it isn't talked about as much as his relationship status. Playing the middle-aged American suffering a crisis in Morocco, Pitt was effortless in his performance of a man rediscovering the roots of his marriage. And still after carrying the tag of the sexiest man alive, Pitt nailed his impression of a dim-witted gym trainer in the Coen brothers' film.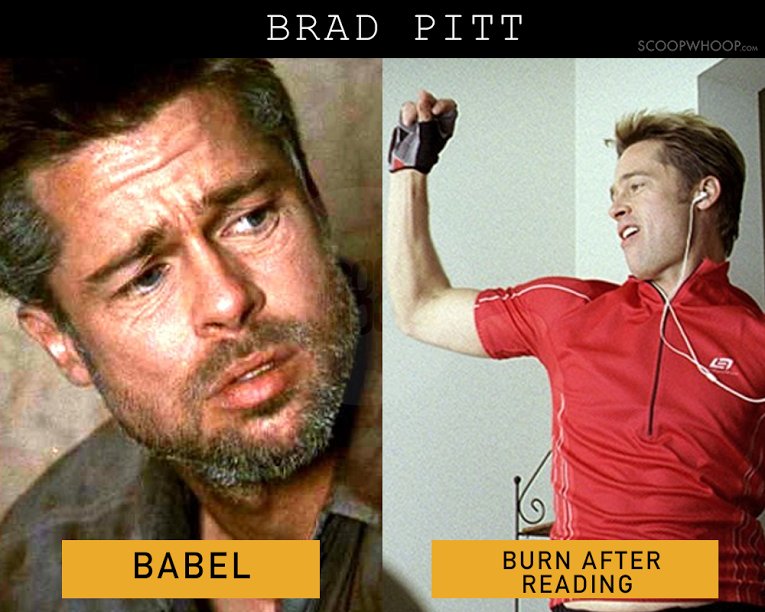 11. Tom Cruise
Widely held one of the most famous action and Hollywood stars, Tom Cruise fits into the Mission Impossible universe only too well. That's why he surprised everyone by playing the role of an overweight studio head in Ben Stiller's Tropic Thunder. Reports suggest that it was Cruise's idea to make the man partially baldness and his filthy mouth.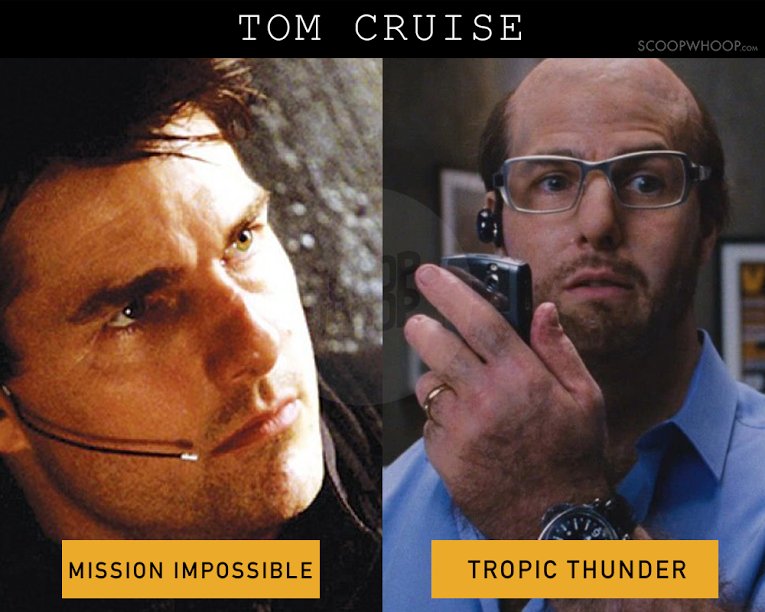 12. Amitabh Bachchan
One of India's most talented actors ever, Bachchan has already proved his mettle in a variety of roles. But it was refreshing to see him play the role of a nagging, elderly gentleman in Shoojit Sircar's Piku, a stark difference from his role of Subhash Nagre in Ram Gopal Varma's Sarkar where he played a quasi-politician, mafia head.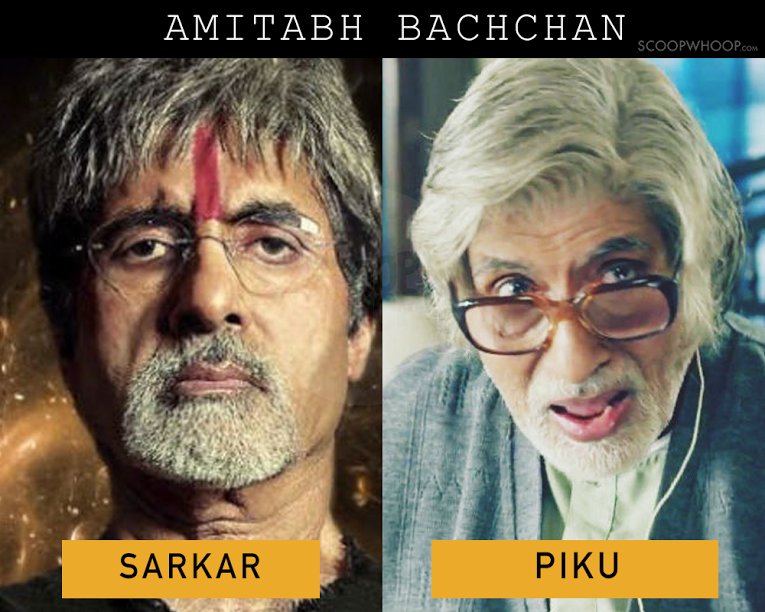 13. Christian Bale
Being Batman, Bale was the cause of nightmares for studio executives at Warner Bros, because of his fluctuating weight. Going all the way down to 54 kgs for his role of an insomniac in The Machinist, Bale hit the other side of the spectrum when he gained about 20 kgs to play a con-artist from the 1970s in American Hustle.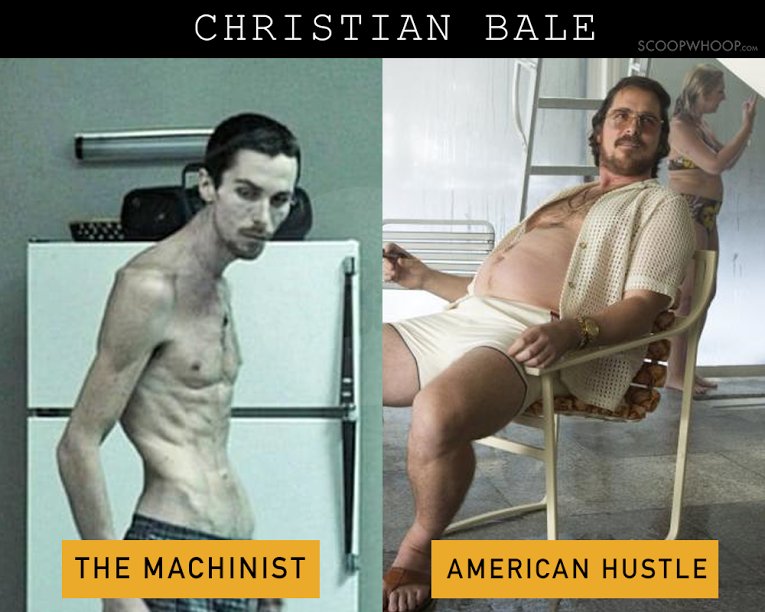 14. Robert Downey Jr
Before his wild partying days, Robert Downey Jr played the role of the great actor/director in his biopic. And post-rehab, RDJ found his fame back with Marvel's Iron Man/Tony Stark which he played to perfection. It's hard to believe anyone else as the superhero, that is the impact of Robert Downey Jr.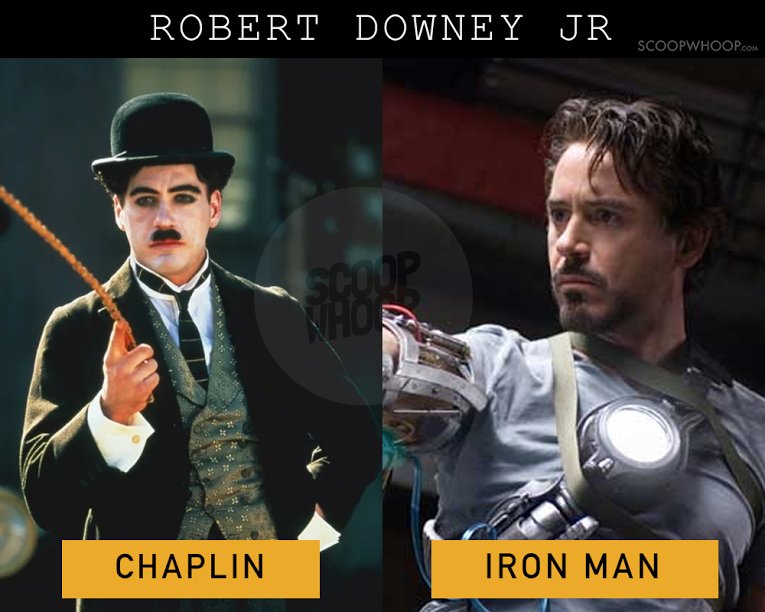 15. R Madhavan
Madhavan became the subject of wet dreams all over South India, shortly after his debut in Mani Ratnam's Alaipayuthe (which was remade into Saathiya) and what he did next will shock you. Seriously. He played the mercurial Inba Sekar, a political henchman who doesn't think twice before bumping his enemy off the road.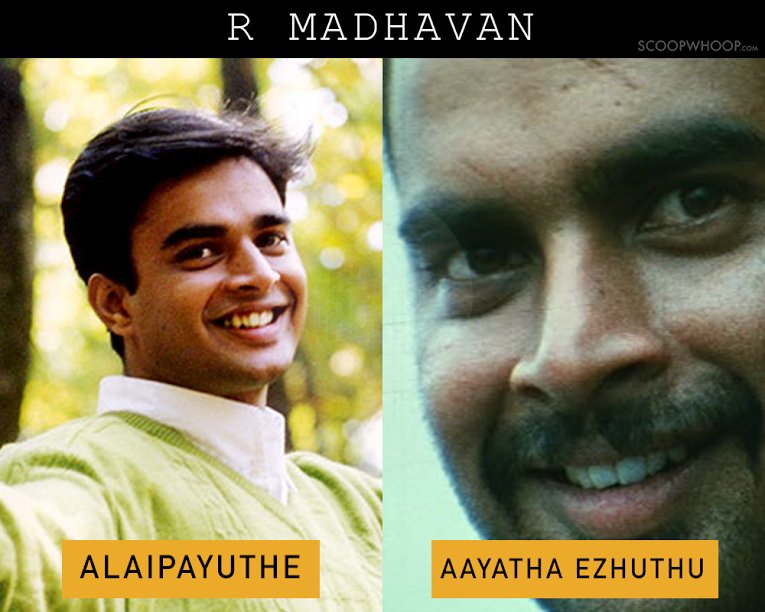 16. Heath Ledger
The British charmer was embroiled in a lot of controversy when Christopher Nolan cast him as the Joker in the Batman universe. Known majorly for his good looks, there was a lot of speculation to whether Ledger would follow up on Jack Nicholson's stellar act in Tim Burton's Batman movie about two decades back. In what turned out to be his last completed role, he delivered his most iconic performance.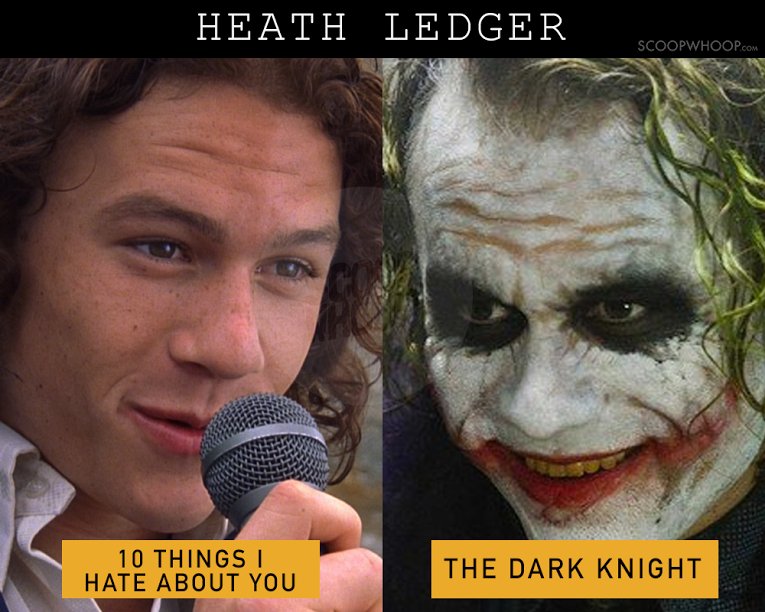 17. Joaquin Phoenix
Playing the Roman emperor Commodus who kills his father and sends the other contender in exile, Phoenix was unapologetically savage in Ridley Scott's epic war drama. In Spike Jonze's Her, Phoenix was the exact opposite as he played the lonely, introverted Ted Twombly who falls in love with his A.I.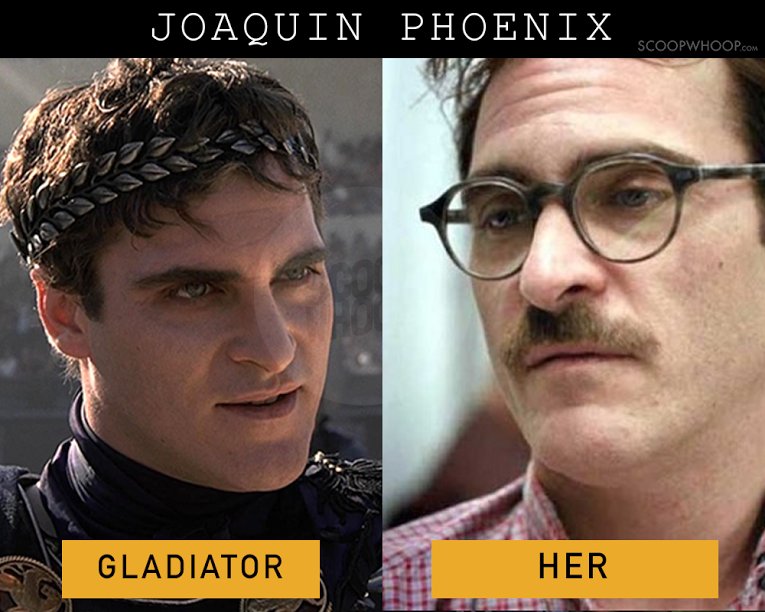 18. Daniel Day-Lewis
The face of modern method acting, Day-Lewis is famous for his extensive research on roles and how he likes to devote himself for several years in a movie. Therefore it is only after we see him expertly butcher animals as Bill Cutting in Martin Scorsese's film, while on the other side he played the US President with flair, do we get a measure of his range.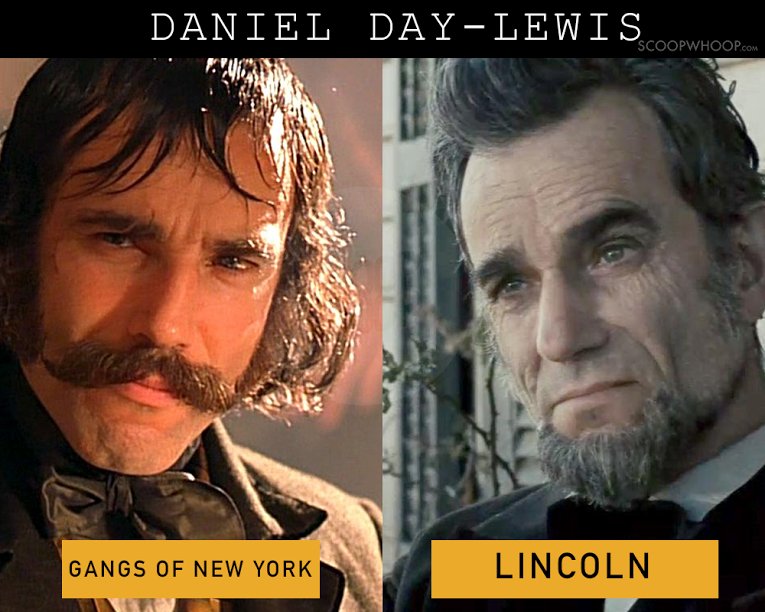 19. Aamir Khan
Playing the role of a engineering student in Raju Hirani's 3 Idiots, Khan pulled off an unlikely performance at the age of 44, and then one-upped himself again by putting on record weight to play a grey-haired Mahavir Singh Phogat in Nitesh Tiwari's Dangal. Both were top performances for their year.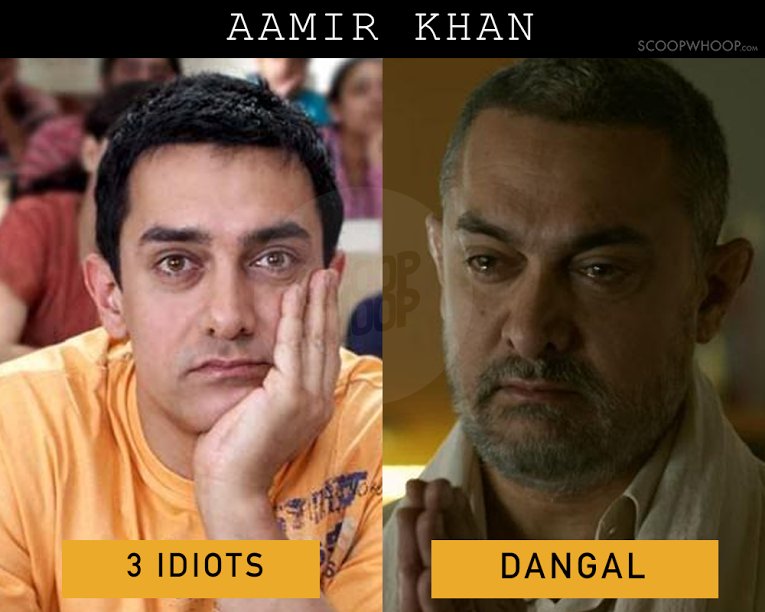 Such range, much wow!
Design credit: Mir Suhail