If there's one actor who's got the gift of the gab in massive quantities, it undoubtedly is Shah Rukh Khan!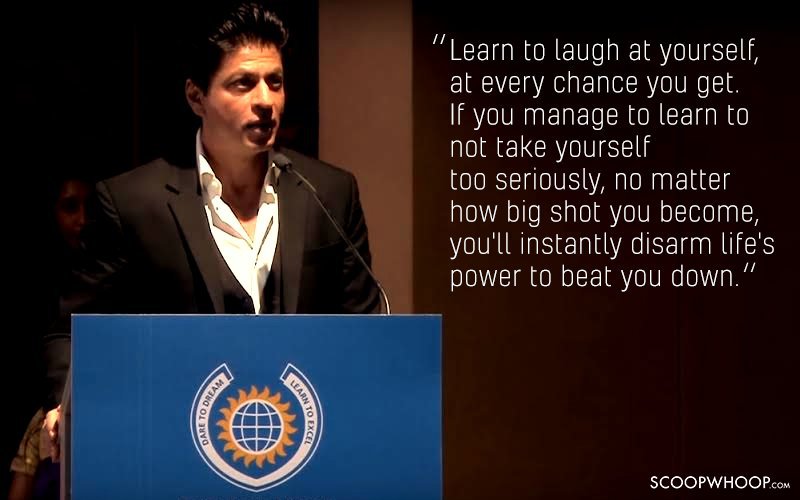 From giving speeches at some of the most prestigious platforms in the world to showing us his fabulous sense of humour on Twitter, SRK has time and again shown that when it comes to sass, you don't get better than King Khan!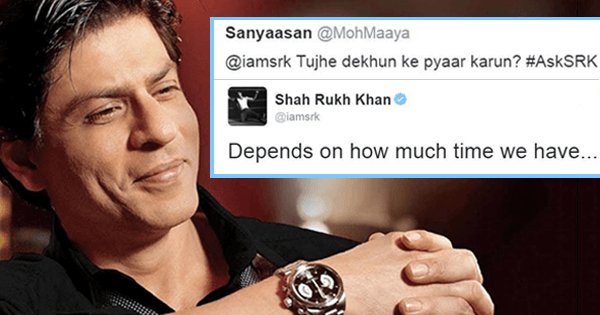 But SRK's real sassy side comes out during KJo's infamous Rapid Fire round on Koffee With Karan, of course & we've got 15 examples to prove it:
1. He ain't the King for nothing!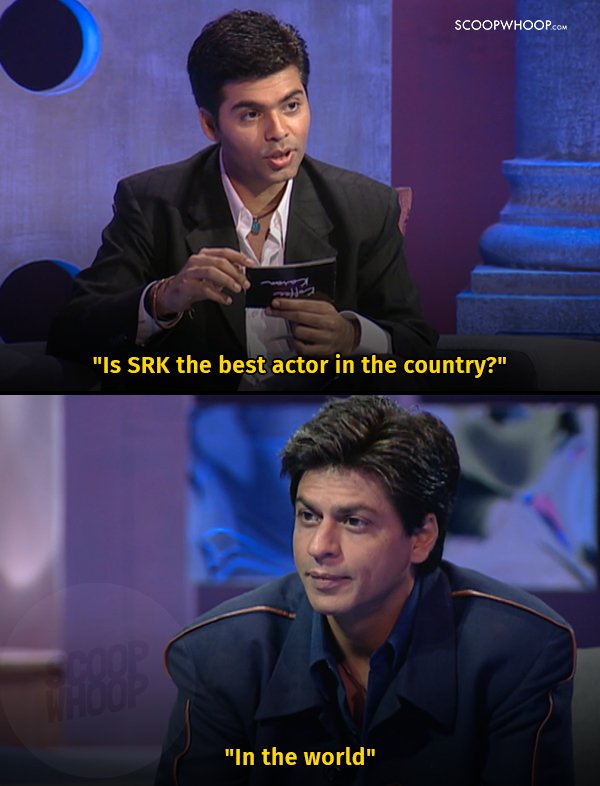 2. That must've hurt!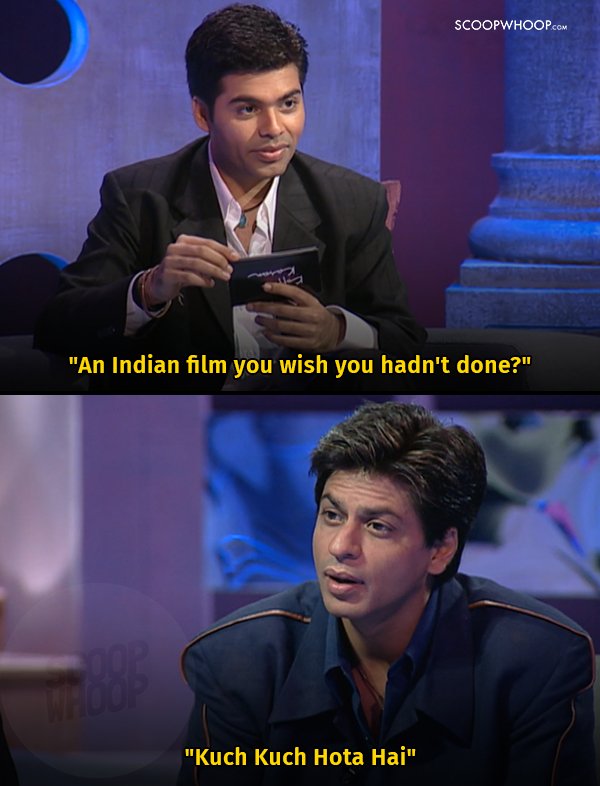 3. You can't miss that nose. Not at all!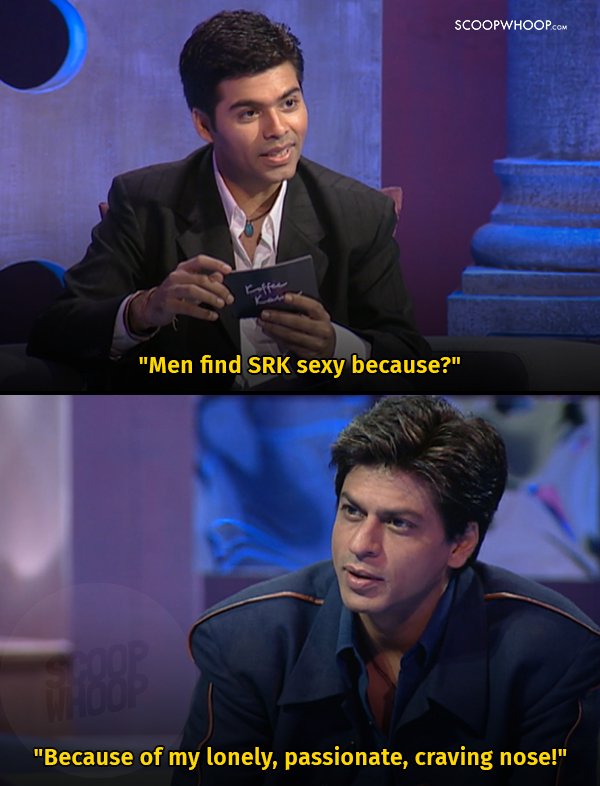 4. The long and short of it!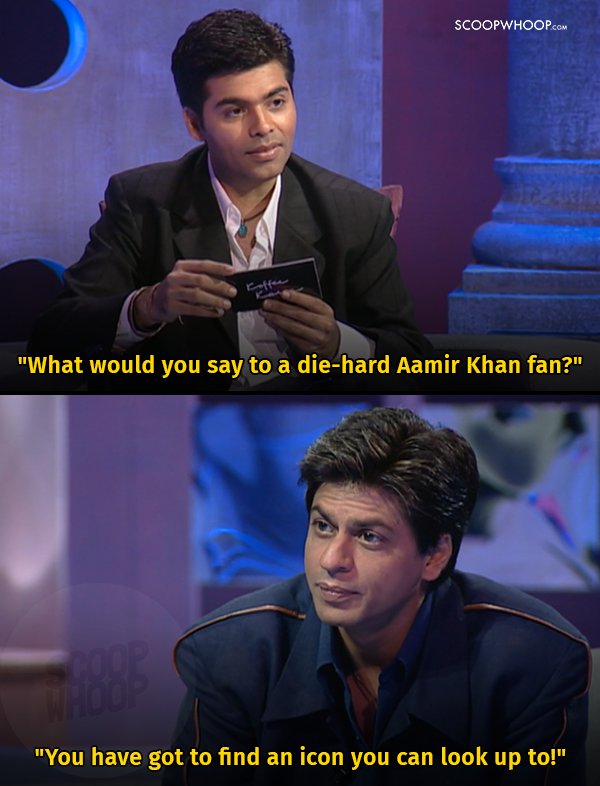 5. SRK has issued the memo, you guys!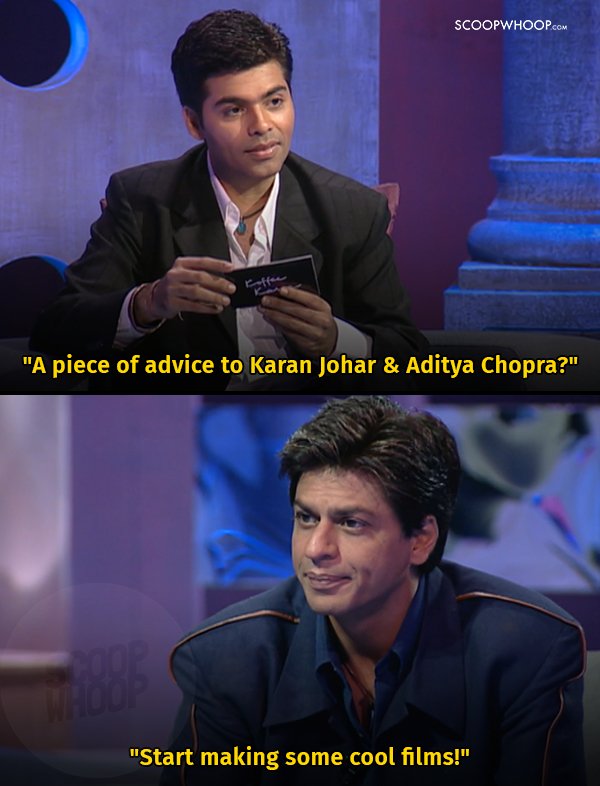 6. Right on!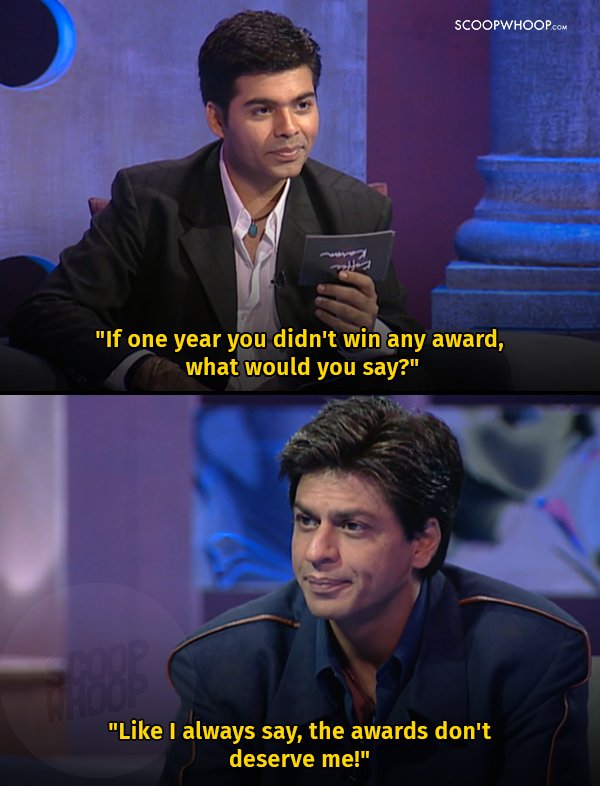 7. We're sure Mallika Sherawat wouldn't mind!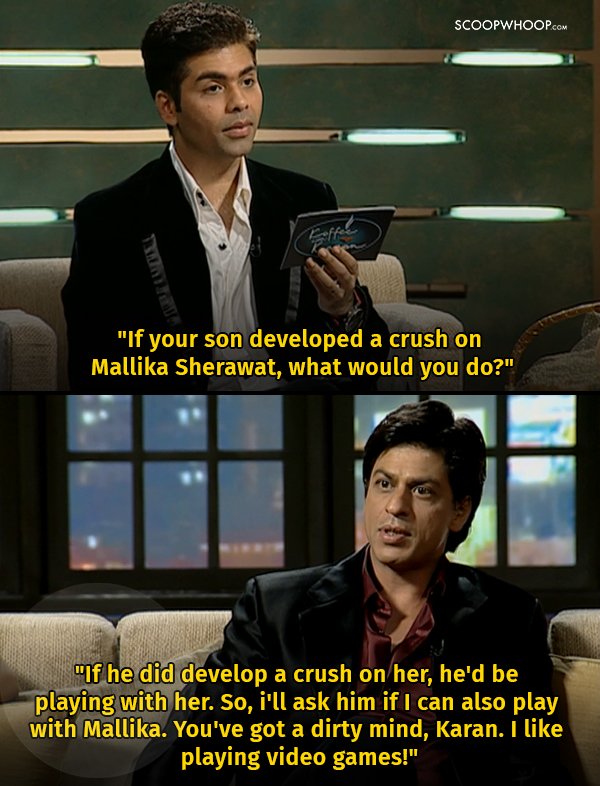 8. Sorry, Rakhi Sawant!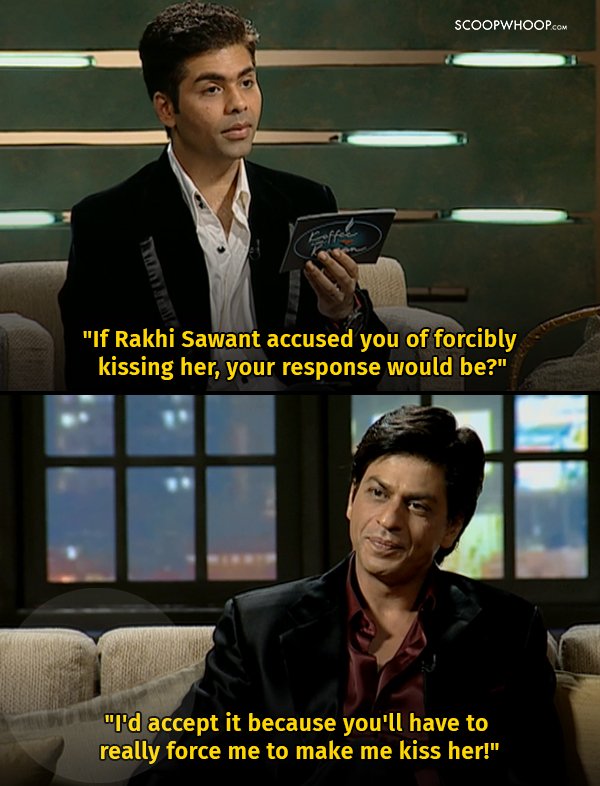 9. The BEST answer on Koffee With Karan, ever!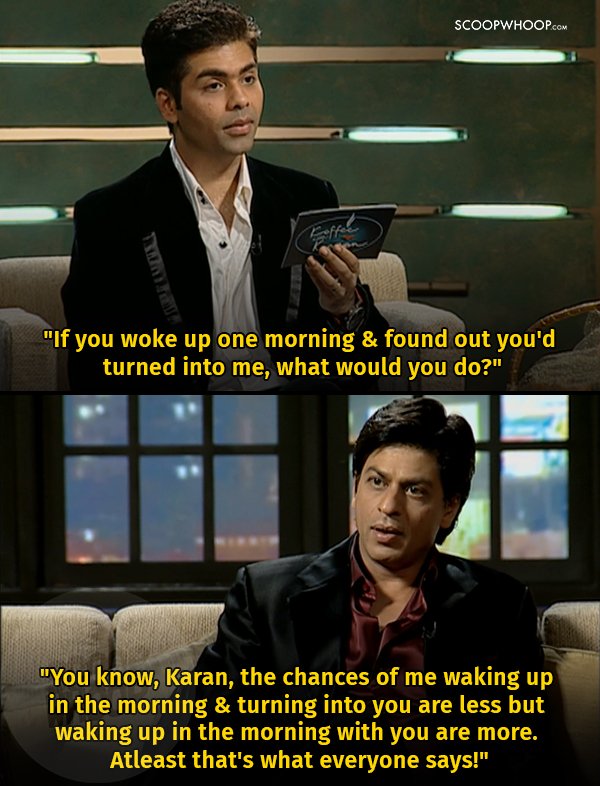 10. SRK has no fucks to give!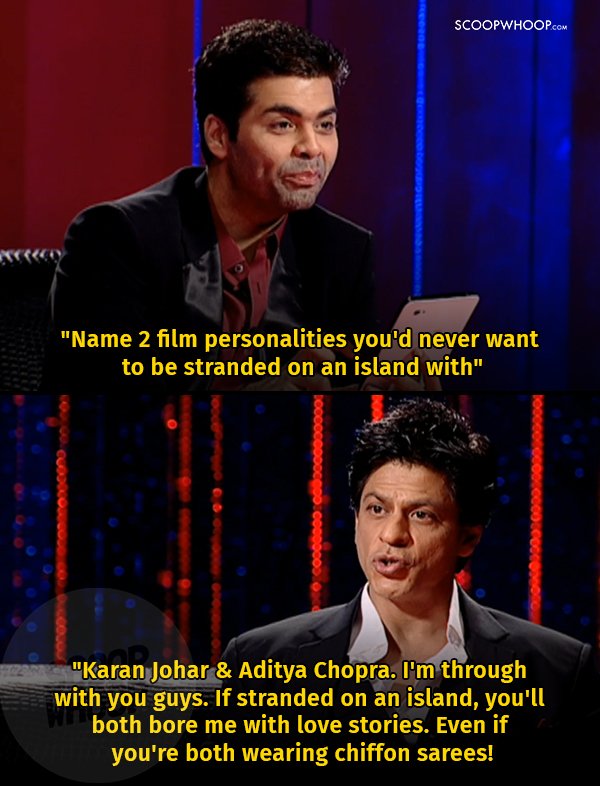 11. Size matters!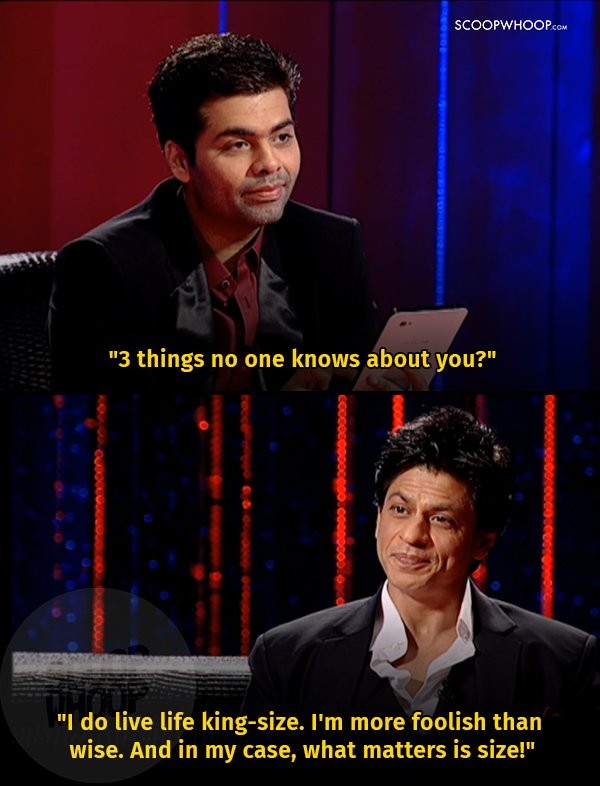 12. Who wouldn't want to see those pictures!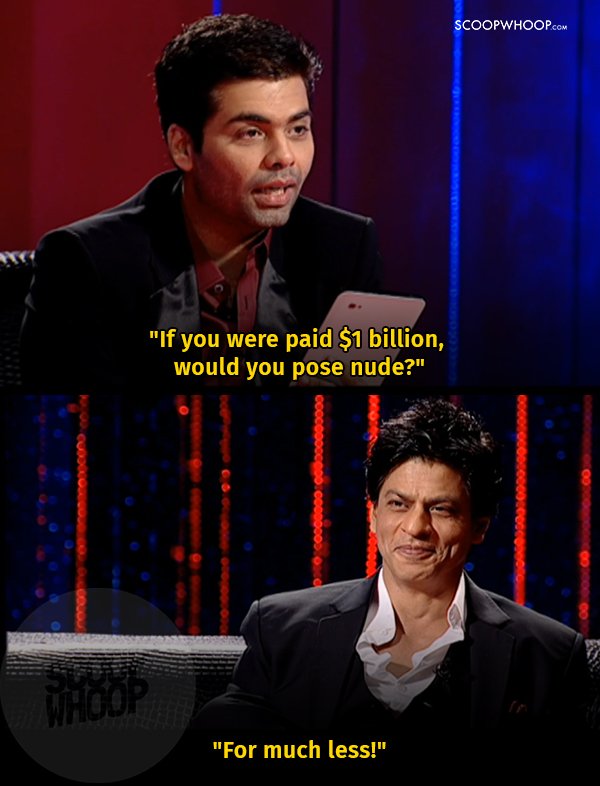 13. Savage and how!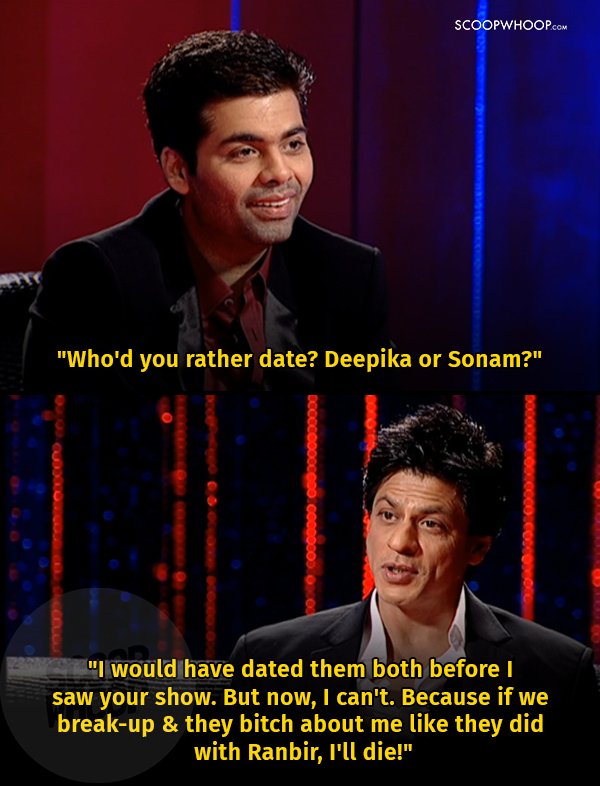 14. Over to you, Ranveer!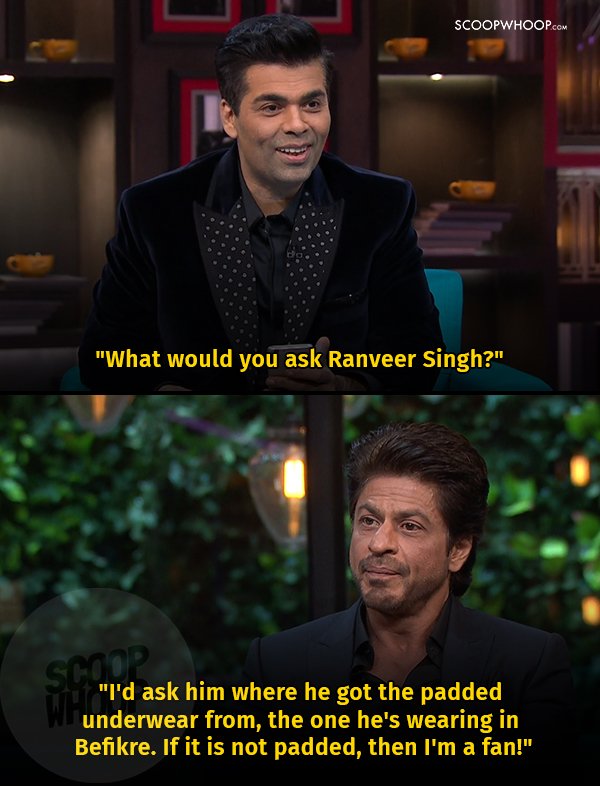 15. Sarcasm on point!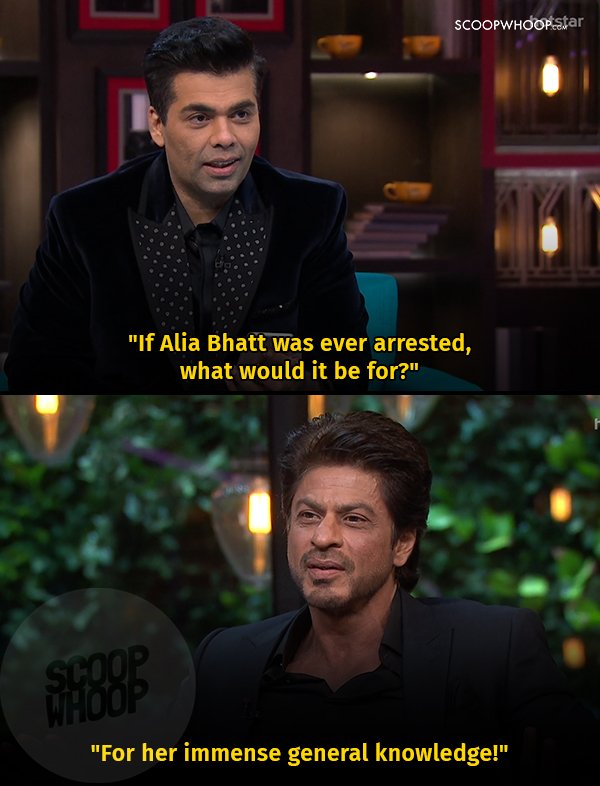 Designs: Sanil Modi