In the last decade (2010-19), we finally saw the lines between commercial and independent cinema blur. As a result, we saw movies that were intelligent, entertaining, and unforgettable. Movies like these:
1. Udaan
Vikramaditya Motwane's directorial debut is easily one of the finest coming-of-age films to have come out of Bollywood. The film artfully combined the representation of teenage angst with its take on child abuse. With an eclectic soundtrack, brilliant cinematography, and heartbreaking dialogues, Udaan is the kind of film that leaves an impression on your heart and soul.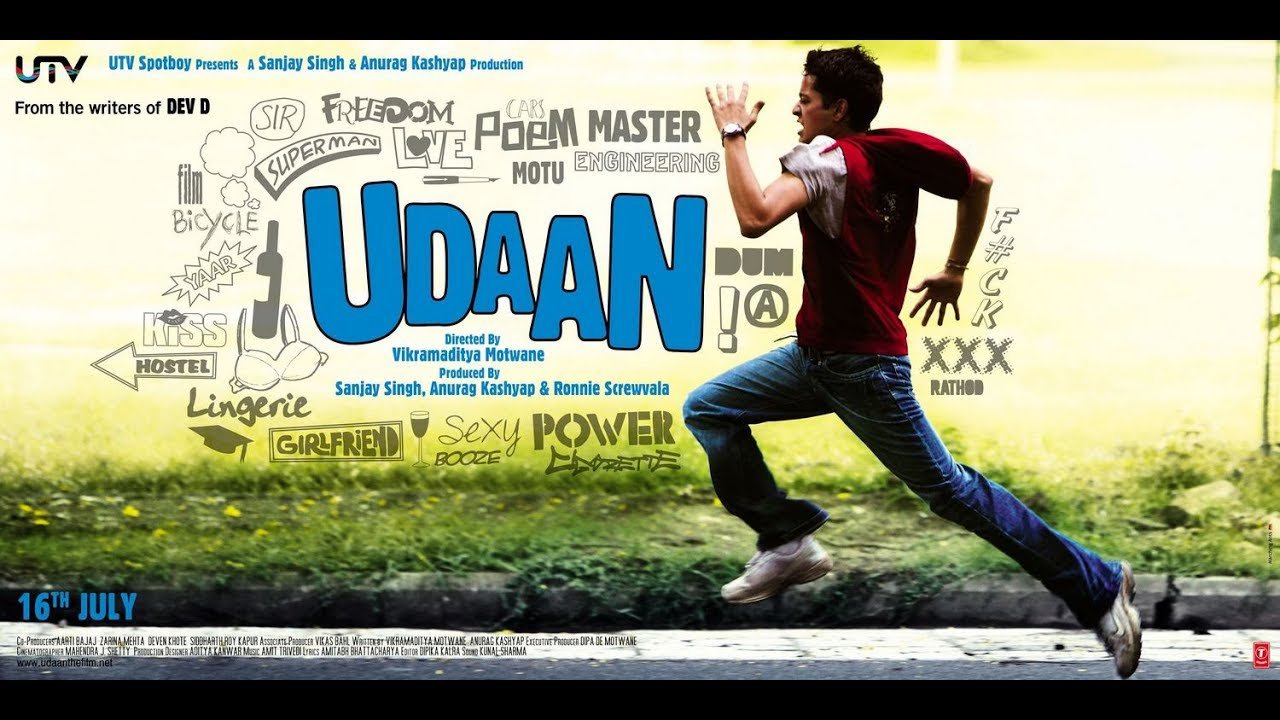 2. Band Baaja Baaraat
Band Baaja Baaraat is an entertaining reminder of what traditionally defines Hindi movies - the songs, the dancing, the drama, the comedy, and of course, the romance. But, what set the film apart was that instead of relying on 'star-power', the film focused on creating a relatable story, crafting genuinely hilarious sequences, and developing an original soundtrack. The result - a Box Office hit helmed on the shoulders of a debutant director and actor.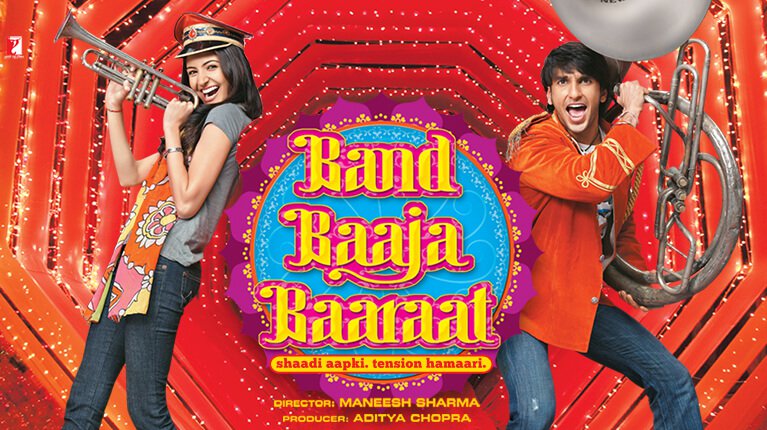 3. Love Sex Aur Dhokha
As far as Hindi-anthologies go, Love Sex Aur Dhokha was definitely an unexpected film. It was a 'path-breaking' film in terms of both, its treatment of the subjects and its style of filmmaking (it was shot in a digital format with different cameras). What truly sets the film apart is how, it left the audience reeling with emotion - you may have loved it or hated it, but it was impossible to ignore the film.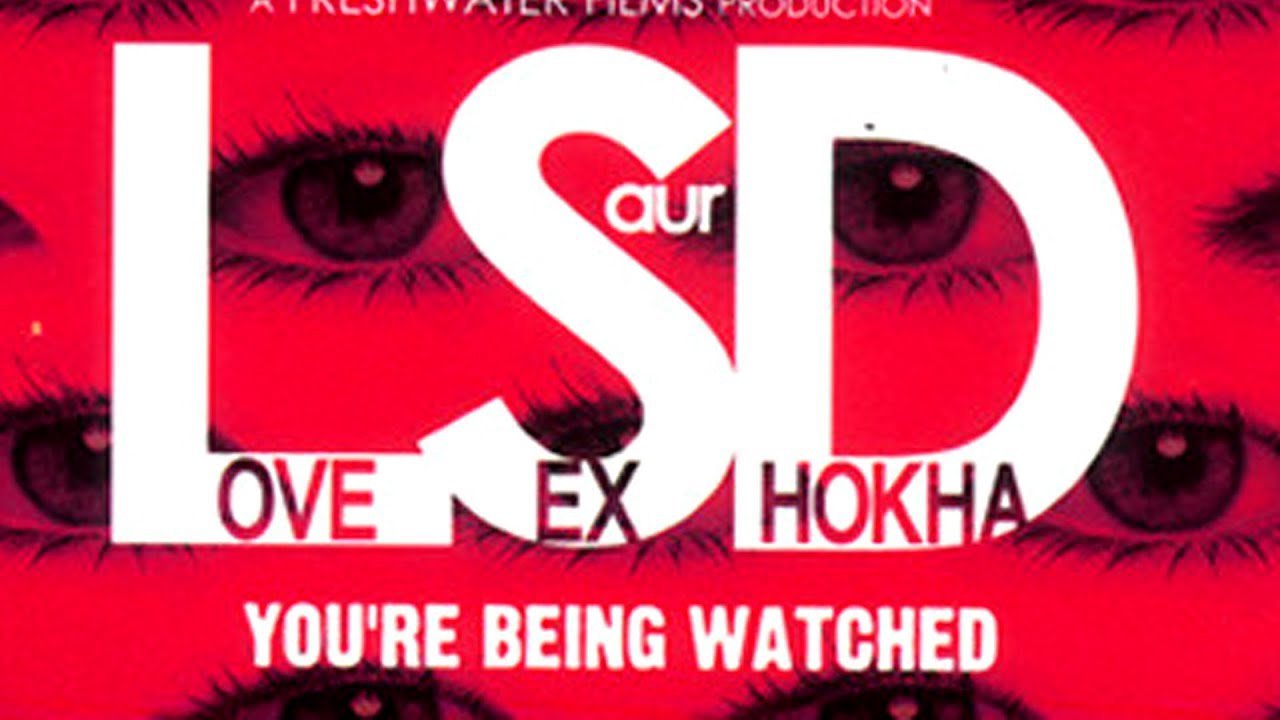 4. Ishqiya
In Bollywood's hit-and-miss run with thrillers, Ishqiya counts as a definite hit. The storyline and the plot reveals were intriguing and unexpected - elements that are essential for every thriller. And while the film's title track deserves its own appreciation post, the film's stellar casting also deserves a special mention.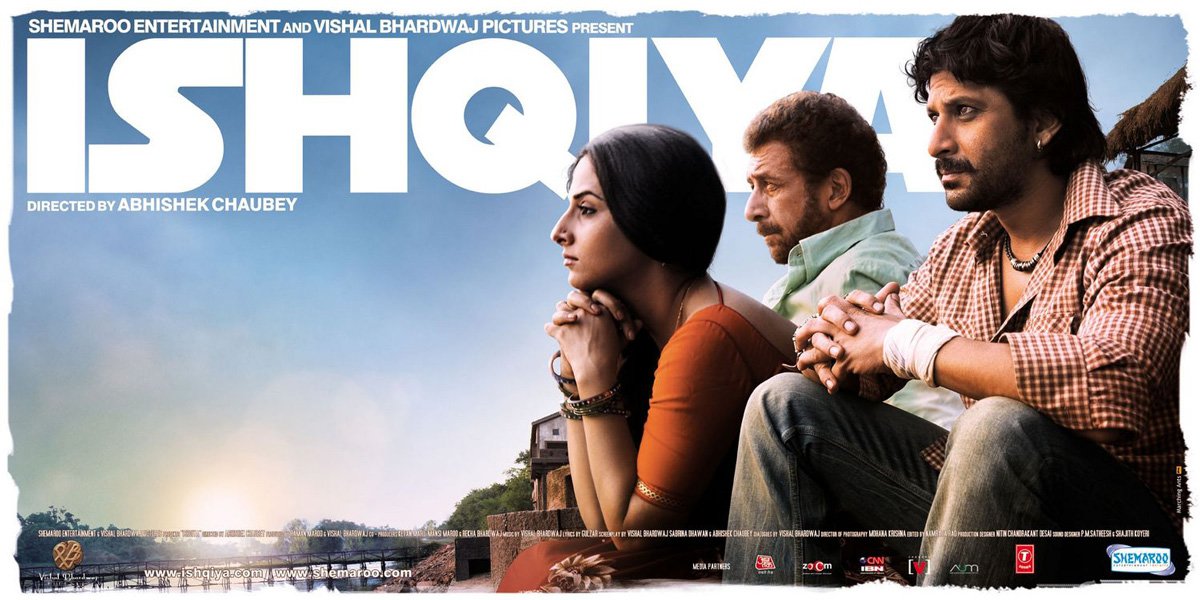 5. Zindagi Na Milegi Dobara
If there was a film that defined friendship and wanderlust for the millennial generation, it would have to be Zindagi Na Milegi Dobara. This film is a testament to Zoya's powerful storytelling. Because despite a topic as common (though timeless) as friendship, she managed to deliver a film that was refreshing and relatable in all the right ways. And of course, there was bagwati!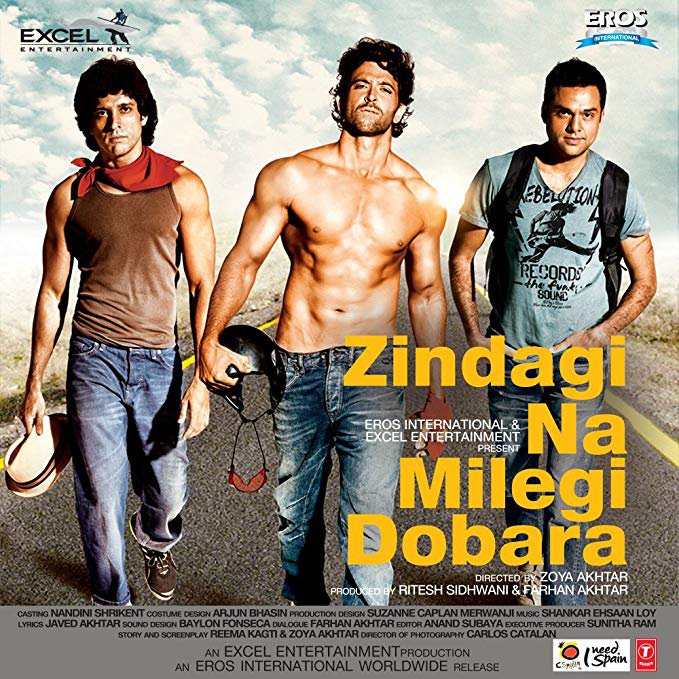 6. Rockstar
In an industry that churns out romantic dramas by the second, Imtiaz Ali's impassioned tale of romance and heartbreak still managed to lodge itself in our hearts. Undoubtedly one of Ranbir's finer performances, the movie also delivered a soundtrack that stood the test of time and proved that remixes will never be able to hold a candle to original compositions.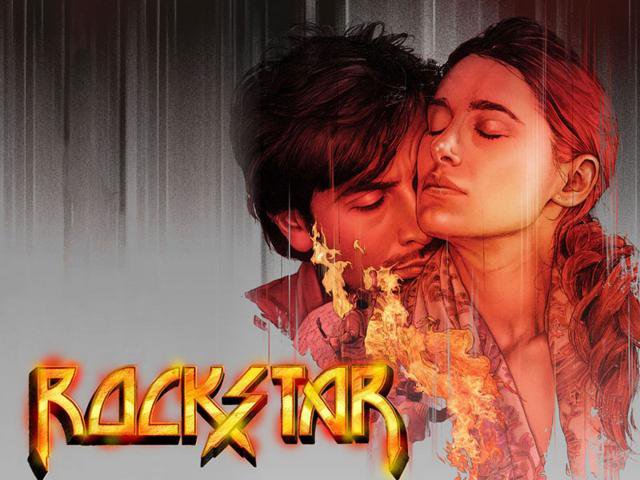 7. I Am
A brilliant and hard-hitting anthology, I Am dealt with topics (Section 377, Kashmir situation, Sperm donation, and Child sexual abuse) that are still relevant to Indian society. The film's nuanced approach to sensitive topics allowed you to empathize with subjects that you may not associate with, but that you should be aware of. And to date, it remains the culmination of some truly amazing talent, in terms of both - actors and directors.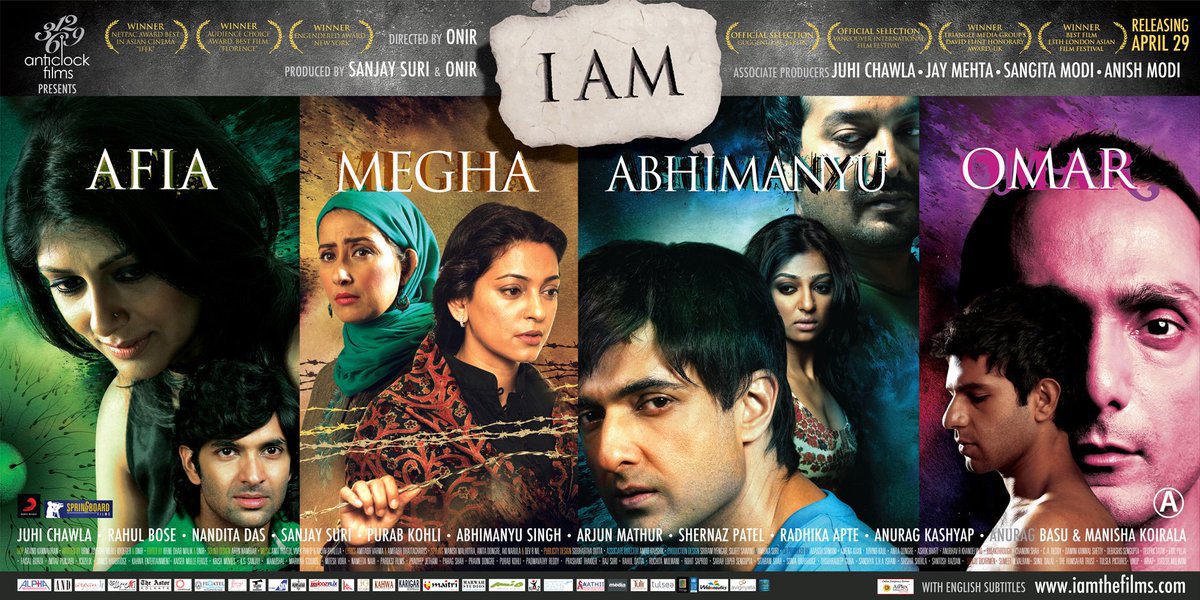 8. Delhi Belly
Delhi Belly holds the status of being one of the few black comedies to have attained a cult status and widespread appeal - because it was wacky, unusual, and actually hilarious. It isn't always that a heist comedy manages to deliver on topics like romance, friendship, and the dark side of smuggling. But then again, Bollywood hasn't delivered many comedies like Delhi Belly. Also, a special mention to the soundtrack that redefined being 'out-of-the-box'.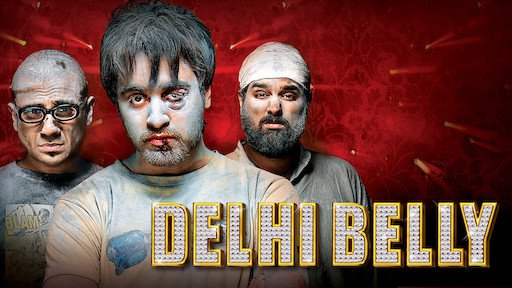 9. Barfi!
With art, there is always room for improvement. But Barfi! was as close to perfection as it comes. An original story, great performances, a delightful soundtrack, and of course, the charming cinematography--that captured the essence of Kolkota--make this is a film that has you crying and laughing in equal measures.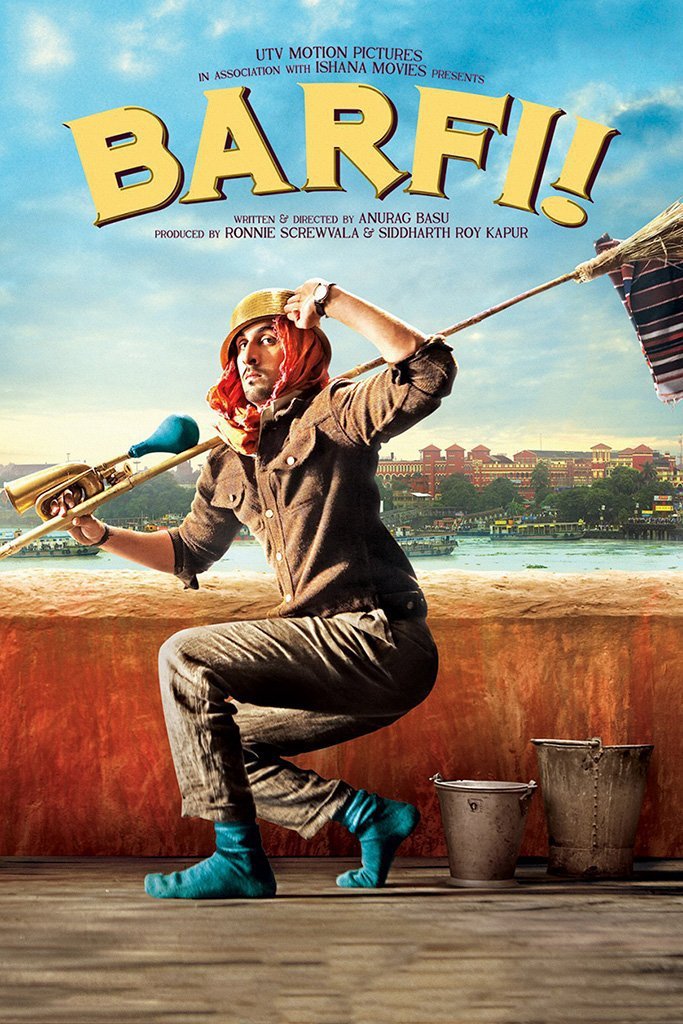 10. Kahaani
In an industry that helms even female-oriented movies on the shoulders of male actors, Kahaani was an amazingly well-developed thriller with a female lead. It defied all notions that a Hindi movie traditionally relied on for a hit - no male lead, no 'dance number', no romance, and definitely no stylized action. And yet, it is one of those thrillers that make for an engrossing watch, even when you know the complete story.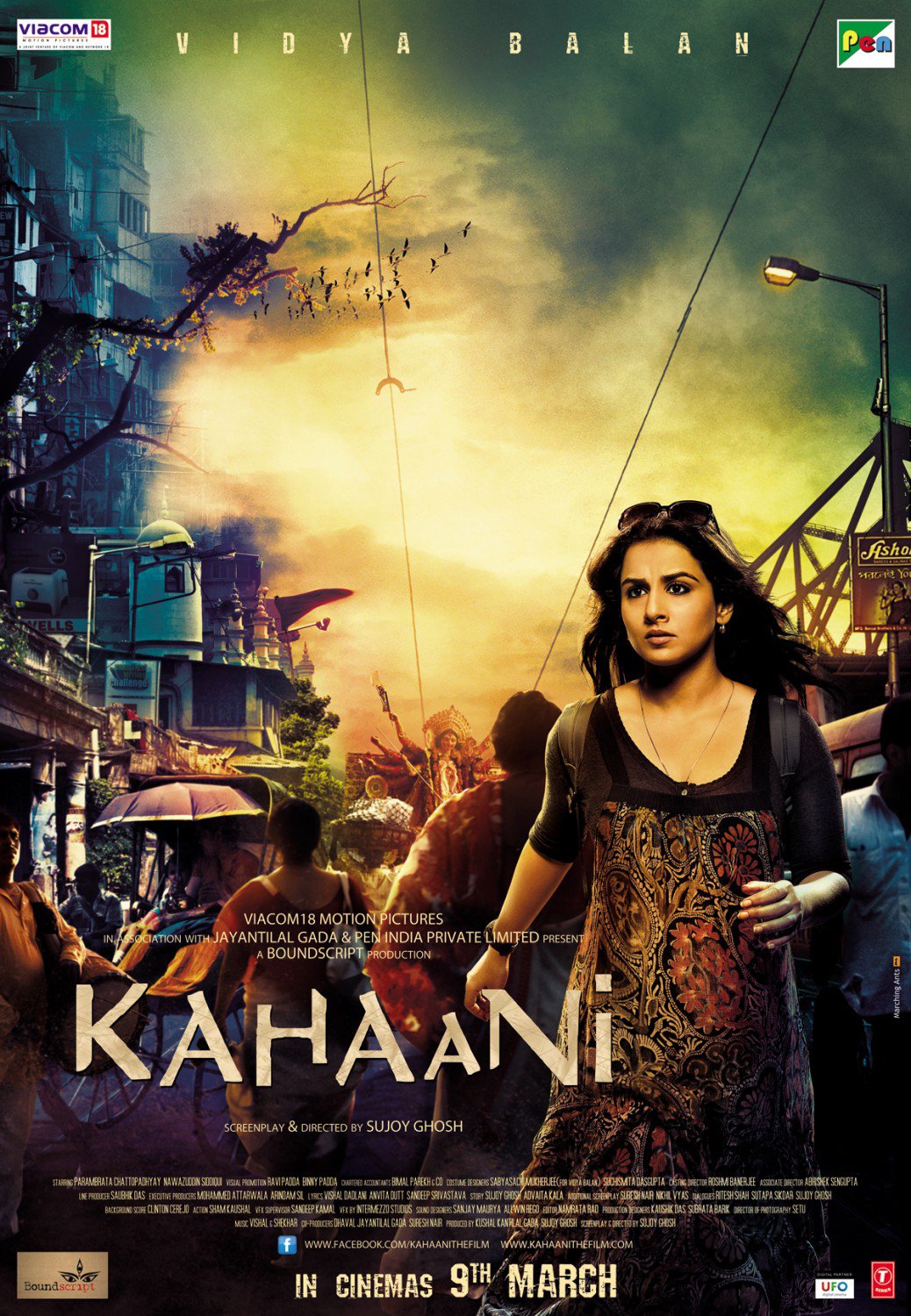 11. Gangs of Wasseypur 1 and 2
If Satya was Bollywood's introduction to gangster movies, Gangs of Wasseypur was the explosive rebirth of it. It was a violent tale of revenge and betrayal, spread across two films and some truly iconic characters (Perpendicular). From the colloquial dialogues to the regional music, Gangs of Wasseypur redefined the gangster era.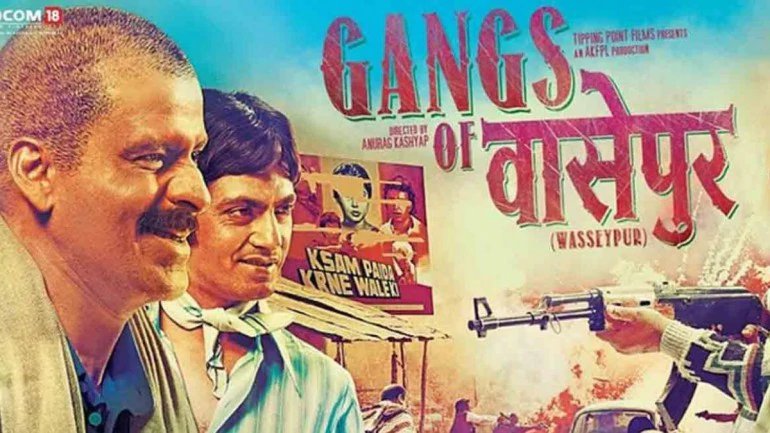 12. Vicky Donor
For a society where the topic of sex is a taboo, a film on sperm donation was far from your usual subject for a romantic comedy. And yet, it worked. Because the movie was peppered with relatable dialogues, a savagely woke grandmother, and a hilariously accurate depiction of Punjabi and Bengali stereotypes.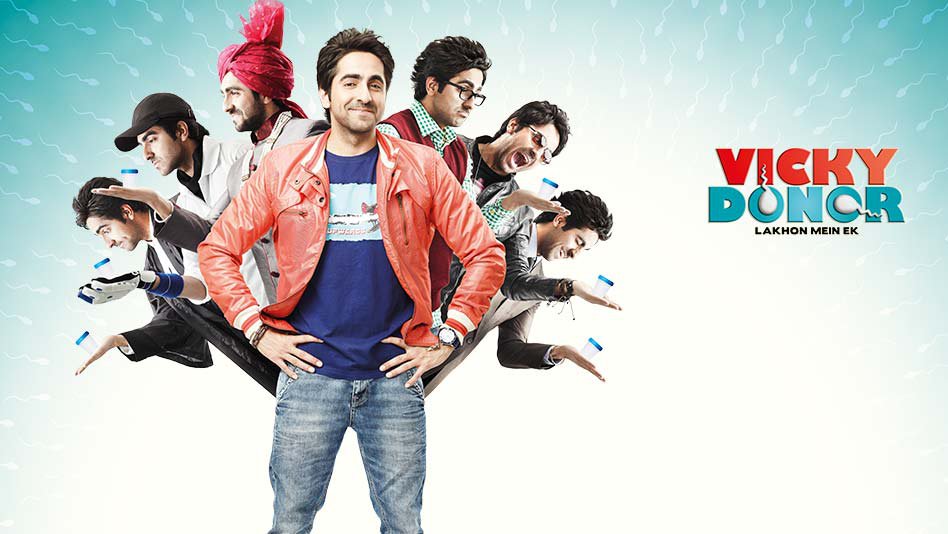 13. English Vinglish
With English Vinglish, Gauri Shinde threw a well-deserved, much-needed spotlight on the 'Indian housewife, and mother'. Her movie was as much a revelation as it was a lesson - that often times, we ignore the family member who is at the core of what makes a family. And the fact that it achieved this objective without resorting to theatrics, is a testament to both, the director and the actor.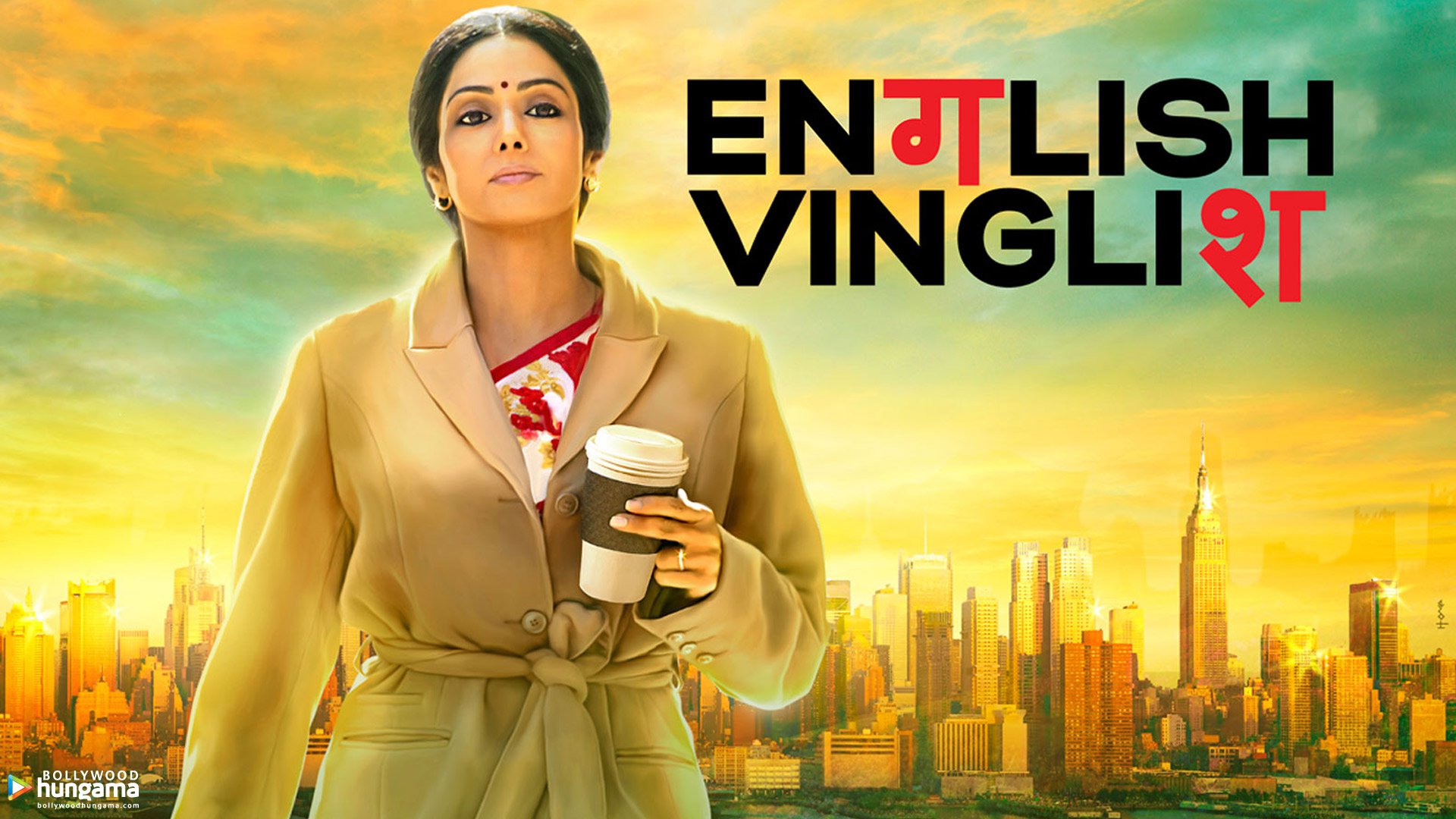 14. Lootera
Lootera, inspired by O. Henry's classic story The Last Leaf, is a poignant tale of love, loss, and the intangible will to live. The film was a reminder of those love stories that don't end in a happily ever after, and yet their romance is everlasting. Of course, it would be a travesty to not mention the exceptionally brilliant soundtrack gifted by composer Amit Trivedi and lyricist Amitabh Bhattacharya.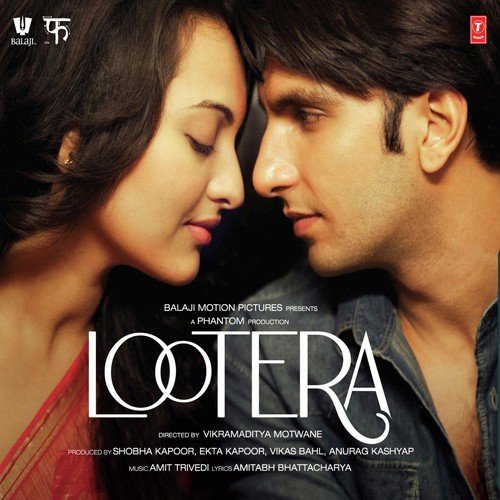 15. The Lunchbox
Much like Lootera, even The Lunchbox does not have a conventional ending. But perhaps that's just one of the many reasons that has us returning to the film, time after time, eager to experience an unusual shade of romance, and an unexpected outlook to life. And of course, for the love of good food and great performances!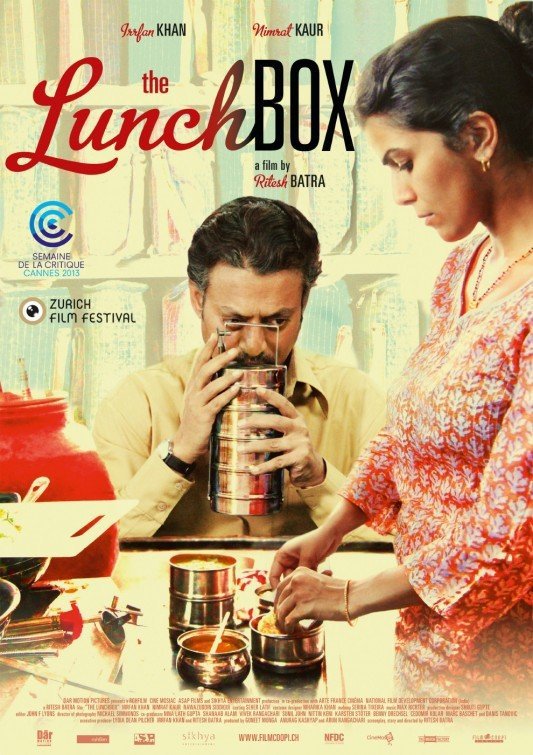 16. Highway
When it comes to Imtiaz Ali's brand of romance, passion and heartbreak are almost, always intertwined. But Highway stands apart. Because it was not just a romantic drama. Rather, it was the journey of a young woman's acceptance of her childhood and adult trauma, and a representation of how love can both, heal and destroy.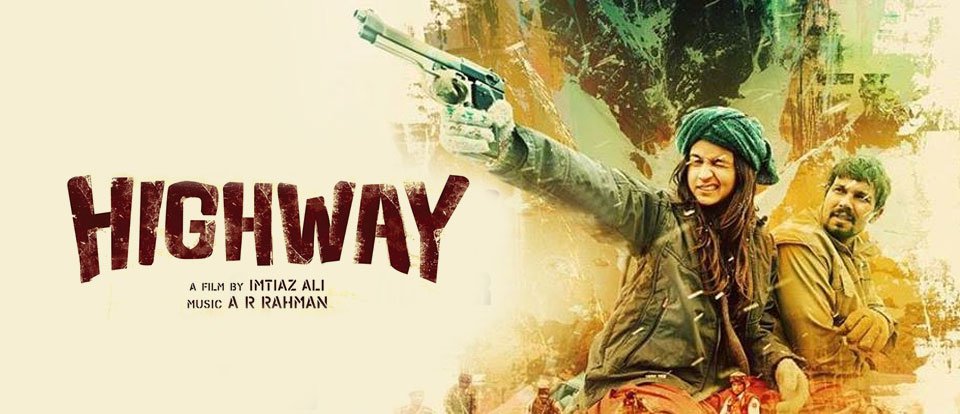 17. Queen
Queen falls in the category of films that serve as the perfect pick-me-up, no matter why you're sad. Apart from being a young girl's journey to independence and self-reliance, Queen is also the budget traveler's introduction to Amsterdam and Paris, and every tourist's lesson on how to save yourself from a mugging. Also, 'Oleksander', 'Taka' and 'Vijaylaxmi' will always have a special place in our hearts.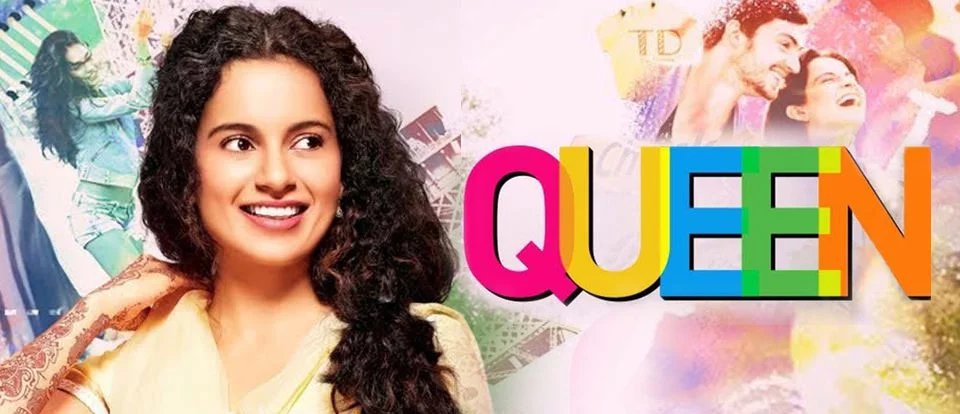 18. Haider
Vishal Bhardwaj's adaptation of Shakespeare's Hamlet was a brilliant film that seamlessly embroiled elements of the epic play within India's socio-political climate. And still managed to present an entertaining film, that completely captured your attention. Despite the fact that Hamlet was written for an entirely different audience, the adaptation was so perfect that no part of the story felt foreign or unfamiliar - case in point, using the song sequence Bismil to represent the famous revelation drama scene from Hamlet. Also, one of Tabu and Shahid's finest performances ever.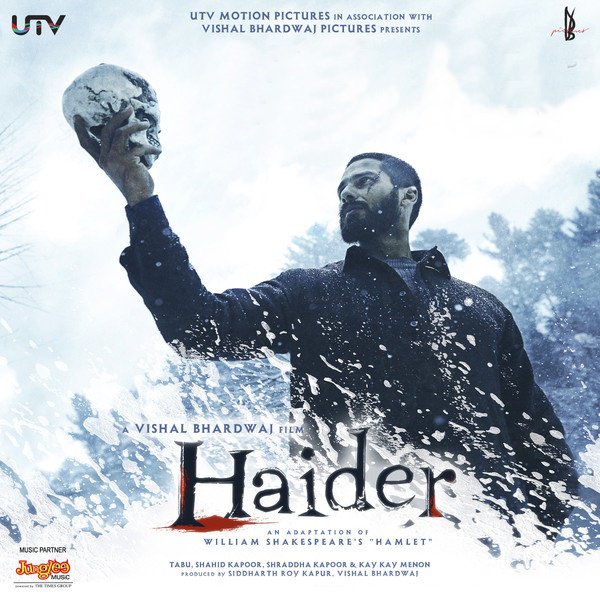 19. Piku
Piku was an honest, relatable, heartwarming, and innocently hilarious take into a father-daughter relationship of the millennial generation. While it was also an ode to all things Bengali, the film's discerning quality lay in its ability to capture the reality of aging parents, but without the spectacle and drama that Bollywood is so famous for.

20. Dum Laga Ke Haisha
For the longest time, Bollywood had a unidimensional depiction of any person who didn't fall under society's flawed but prevalent beauty standards - as comic relief. And then came the romantic comedy, Dum Laga Ke Haisha. In terms of both, the casting and the subject, this was a refreshing change from Bollywood's usual movie choices. The film deserves complete credit for perfectly balancing comedy with drama and presenting a romantic story that blossomed, even without the use of 'flowery', cheesy, over-the-top scenarios and dialogues.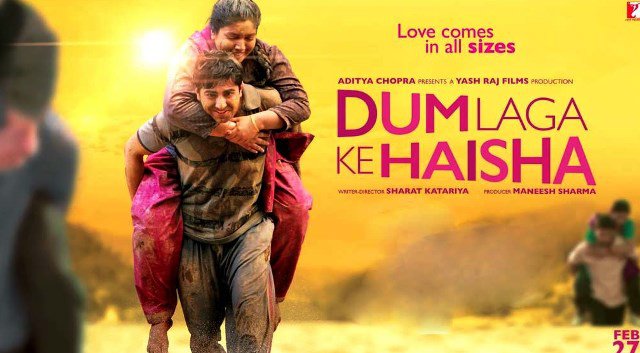 21. NH10
Anushka Sharma's first offering as a producer was a shockingly violent tale that made you sit up and take notice of both, her acting prowess and the film's gritty but engrossing subject. Within the backdrop of honor killings, the film actually focused on the fact that under the right (or rather, the wrong) circumstances, any person can be driven to violence. It was a dark, extreme look at the edge of humanity - and yet, felt hauntingly realistic.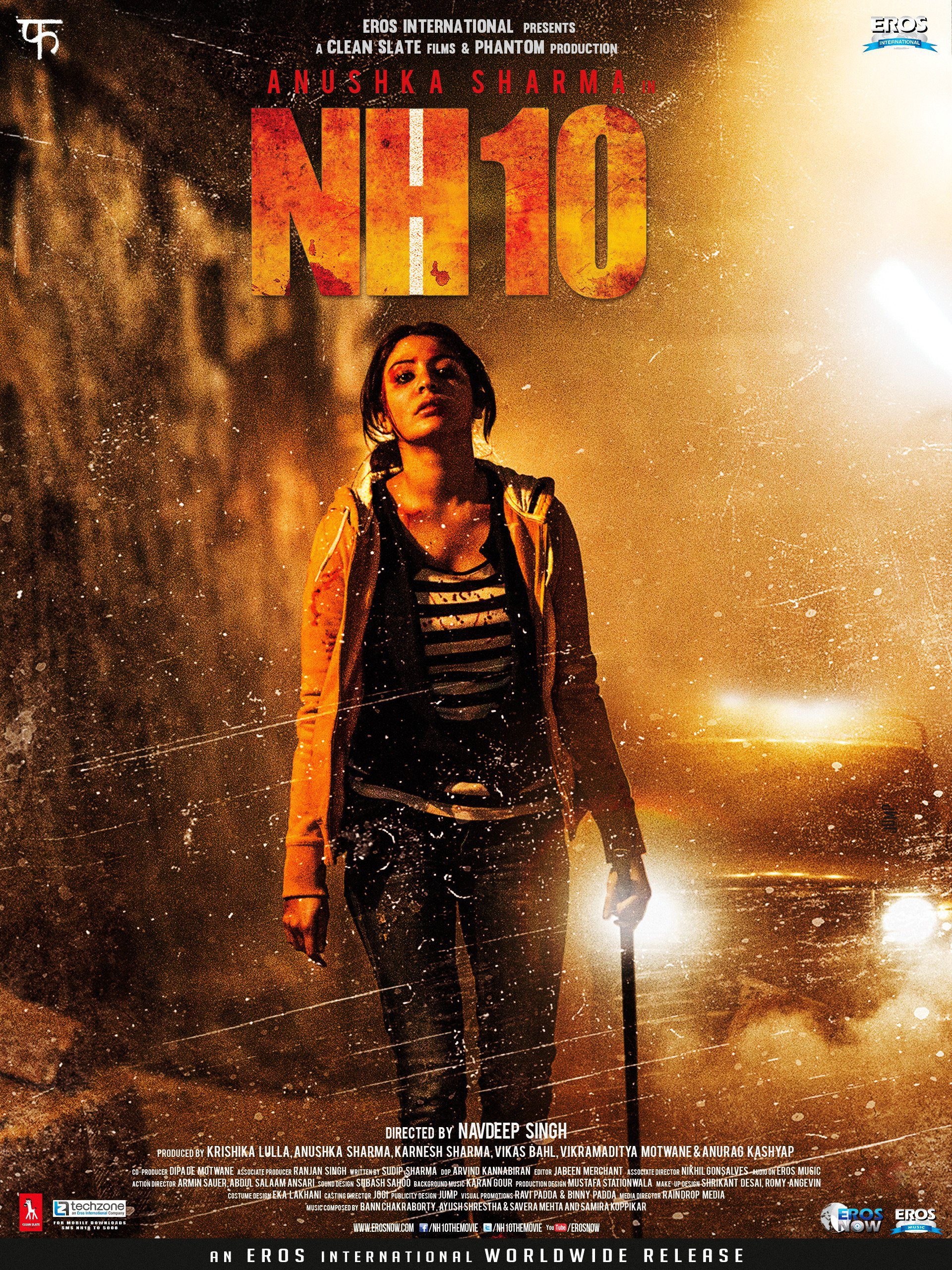 22. Masaan
A film of debutants (debut writer, debut director, and debut actor) that served a lesson in seasoned, evocative storytelling - that's what Masaan was. The film's take on Indian society's parochial set-up-- stripped bare of romanticism--left a deep impact on your psyche. The film is also one of Hindi film industry's rare forays into exploring the multifaceted side of grief. Because grief is rarely, if ever, just contained (or expressed) through tears alone.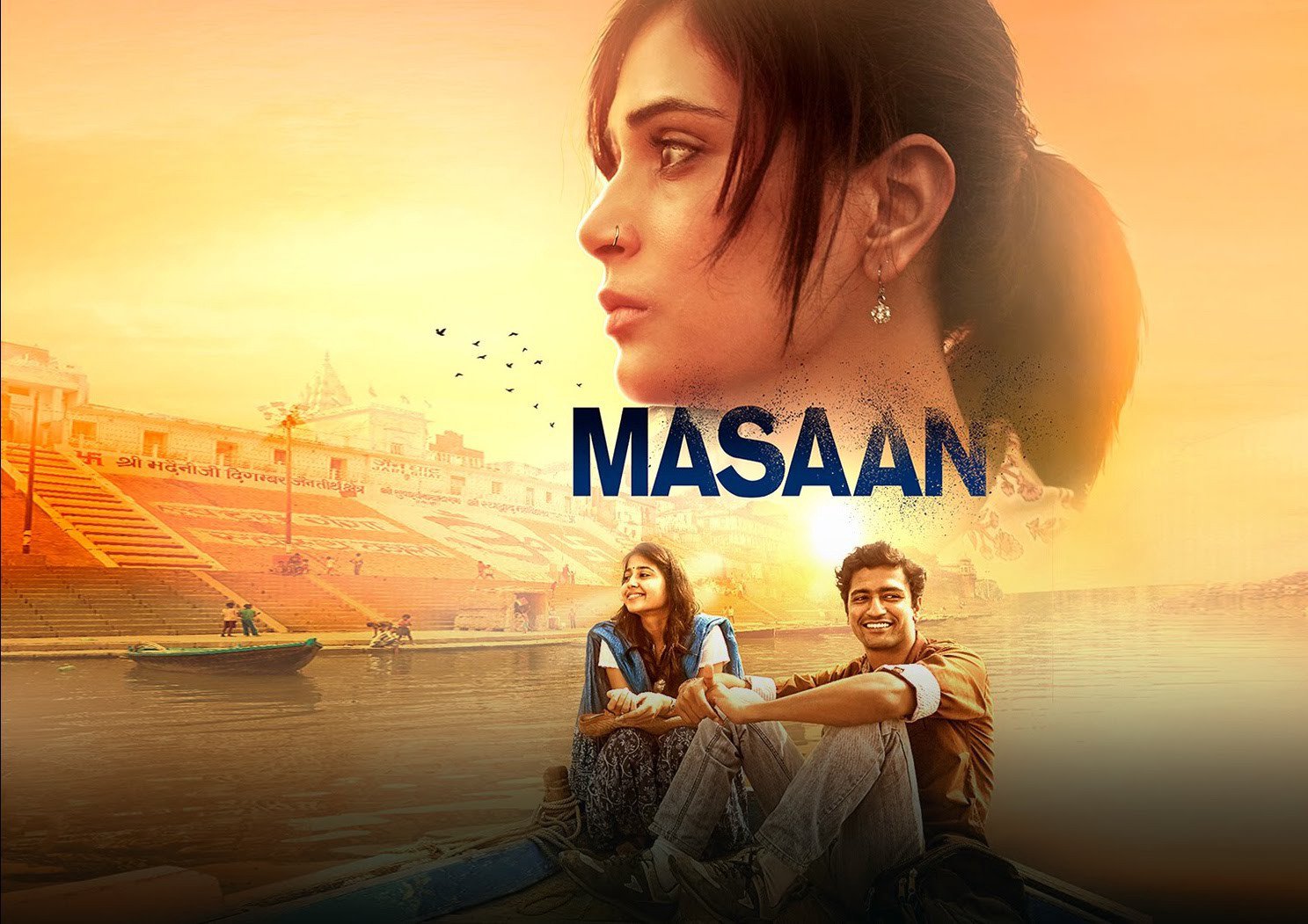 23. Aligarh
In most cases, Bollywood has drowned in its own sea of biopics by producing movies that were a disservice to the subject they were based on. But not Aligarh. A sensitive, brilliant, and important film, further elevated by Manoj Bajpayee's brilliant performance, is a must-watch. The gravitas he lent to the portrayal of Prof. Siras attracted the audience's attention to other facets and not just the LGBTQ+ representation.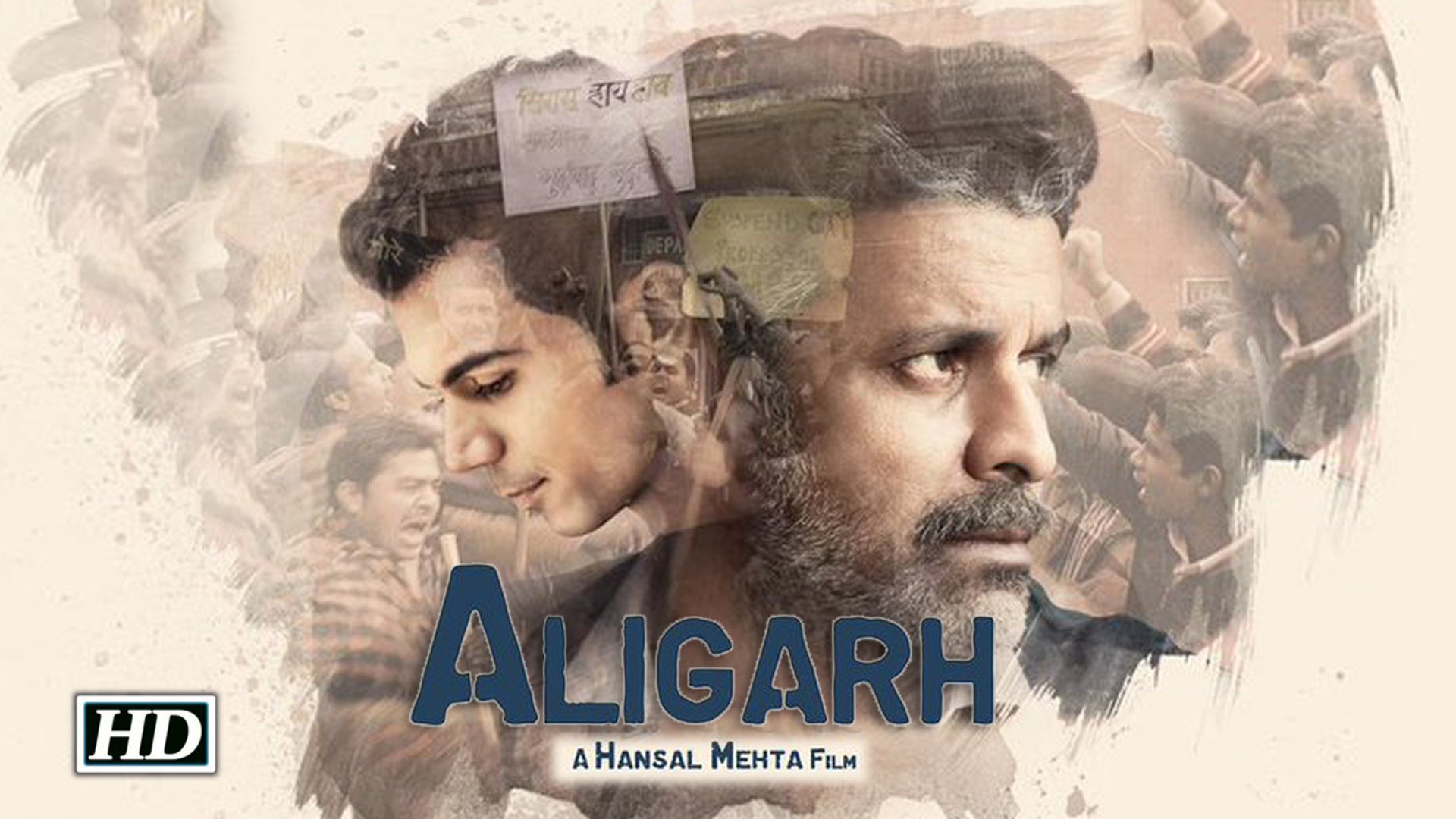 24. Kapoor & Sons
With Kapoor & Sons, Shakun Batra reminded us of the first love story that most of us become a part of - the love for family. And within the set-up of familial love and losses, he artfully crafted the struggles of 'coming out' for a person of the LGBTQ+ community, especially in an Indian family. The film's highlight was the depiction of characters that weren't perfect or noble, and yet extremely likable and relatable. Perhaps that explains why, in this case, the story was truly the 'hero' of the film.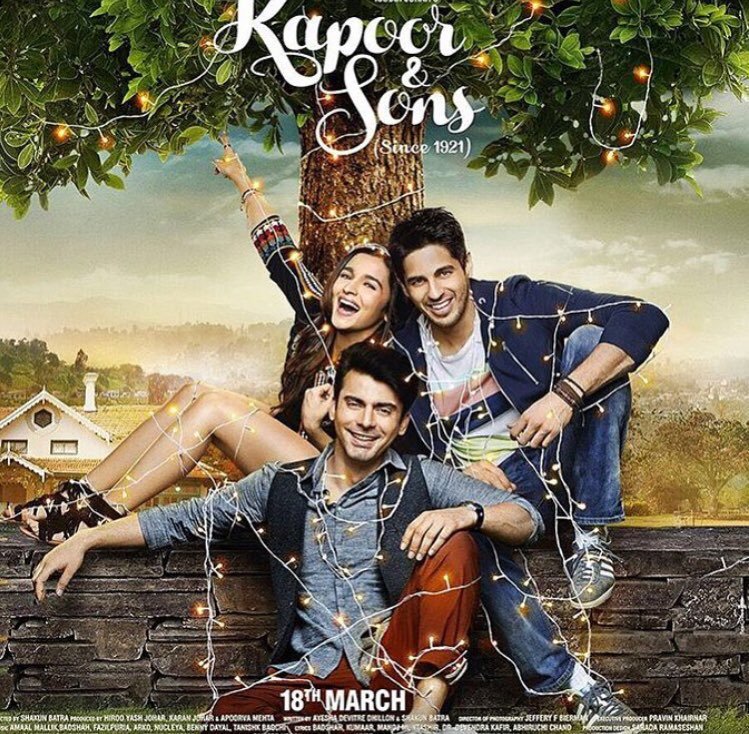 25. Nil Battey Sannata
Self-sacrificial mothers have been one of Bollywood's most favourite character stereotypes to play upon. And yet, Nil Battey Sannata's version of the mother-daughter relationship was set in such an amazing story, that we were driven to call our mothers the second the movie ended. Also, there are iconic teachers and then there is Pankaj Tripathi as Principal Srivastava.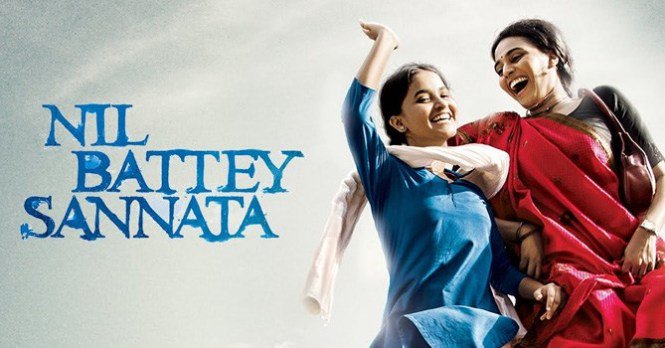 26. Udta Punjab
People often have the misconception that movies on societal issues or 'serious topics' can not be entertaining or engrossing. But Udta Punjab was one of those films that proved how false this notion was. Because Udta Punjab was a film that combined romance, comedy, action, intrigue, and great music - and based it on a topic as serious as Punjab's widespread drug problem.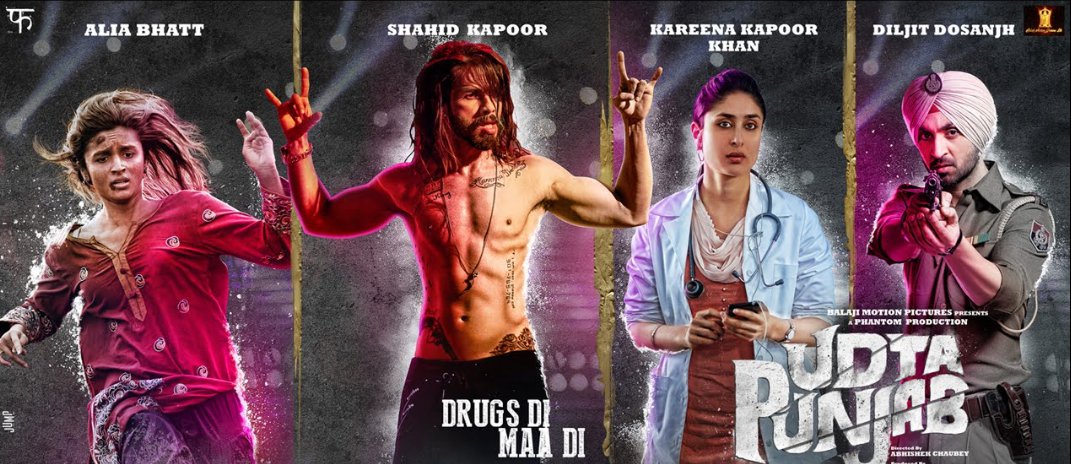 27. Dear Zindagi
With Dear Zindagi, director Gauri Shinde gently eased the Indian audience into a much-needed conversation on mental health. From destigmatizing the subject of mental health to perfectly expressing its effects (through an undeniably charming performance by Ali Bhatt), Dear Zindagi was a gift that served the kind of life lessons we'll always come back to.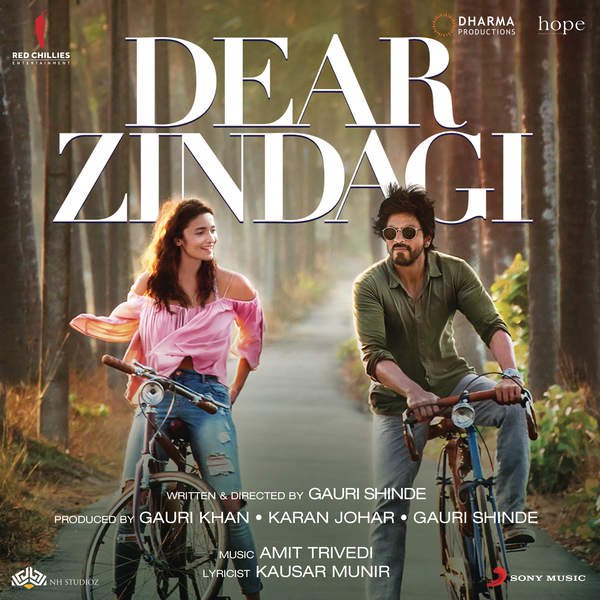 28. A Death in the Gunj
As far as directorial debuts go, Konkona Sen's A Death in the Gunj, starring Vikrant Massey as the lead, was as close to perfection as it comes. It was a mesmerizing tale that depicted the importance of empathy and mental health, by showcasing the extreme result that apathy and disinterest can have on a family - especially on the members who are most in need of love and affection.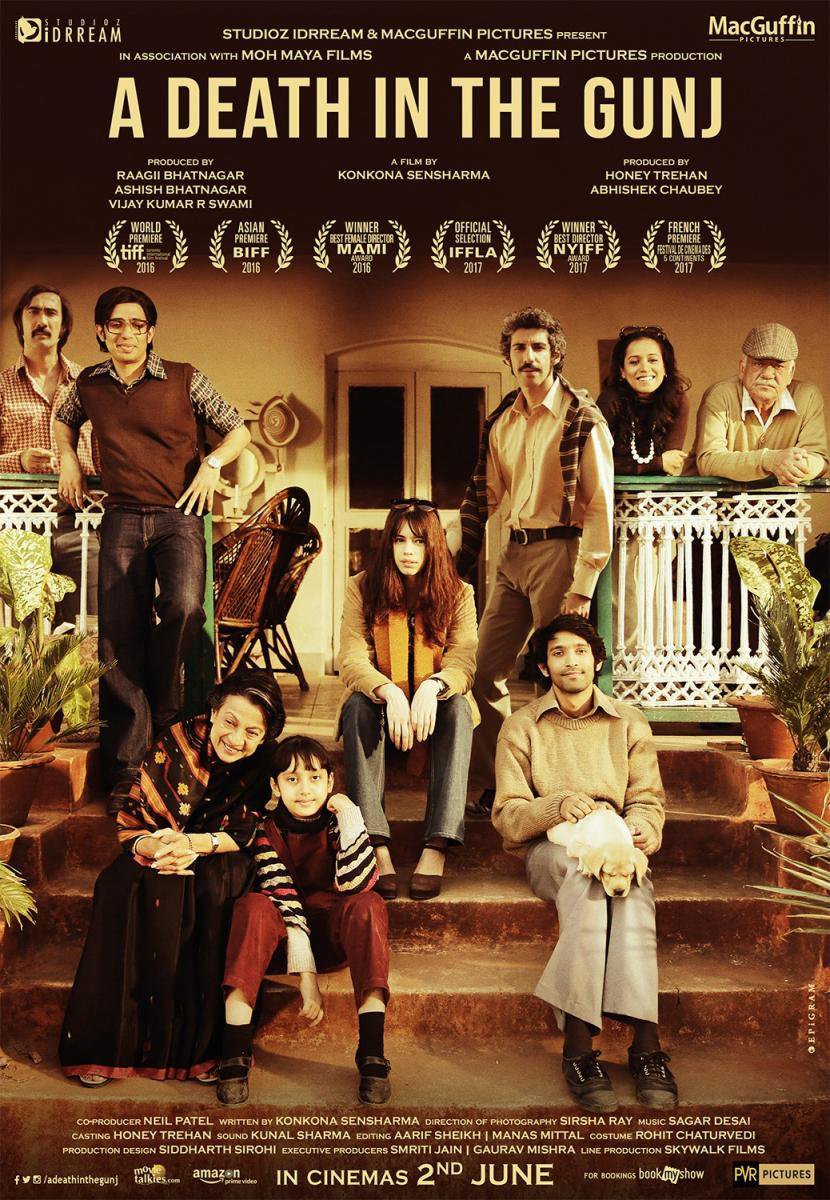 29. Newton
In a world where idealism is restricted to novels, and practicality is a way of life, the distinction between right and wrong often becomes blurred. That's exactly the concept that Newton explored, by presenting characters who stood at the opposite ends of a spectrum. The film had no hero or villain, but rather was an exploration of pragmatism vs. puritanism. And the film's subject raised questions we still don't seem to be any closer to answering.
30. Andhadhun
Sriram Raghavan's thriller was a clever, clever film, right from its title to its intriguing end. Apart from presenting our favourite boy-next-door actor in a whole new avatar, the film also served as a reminder of Tabu's brand of layered performance. From the cinematography to scriptwriting, to editing, and the background score, this was a film that revived our dying faith in good Hindi-language thrillers.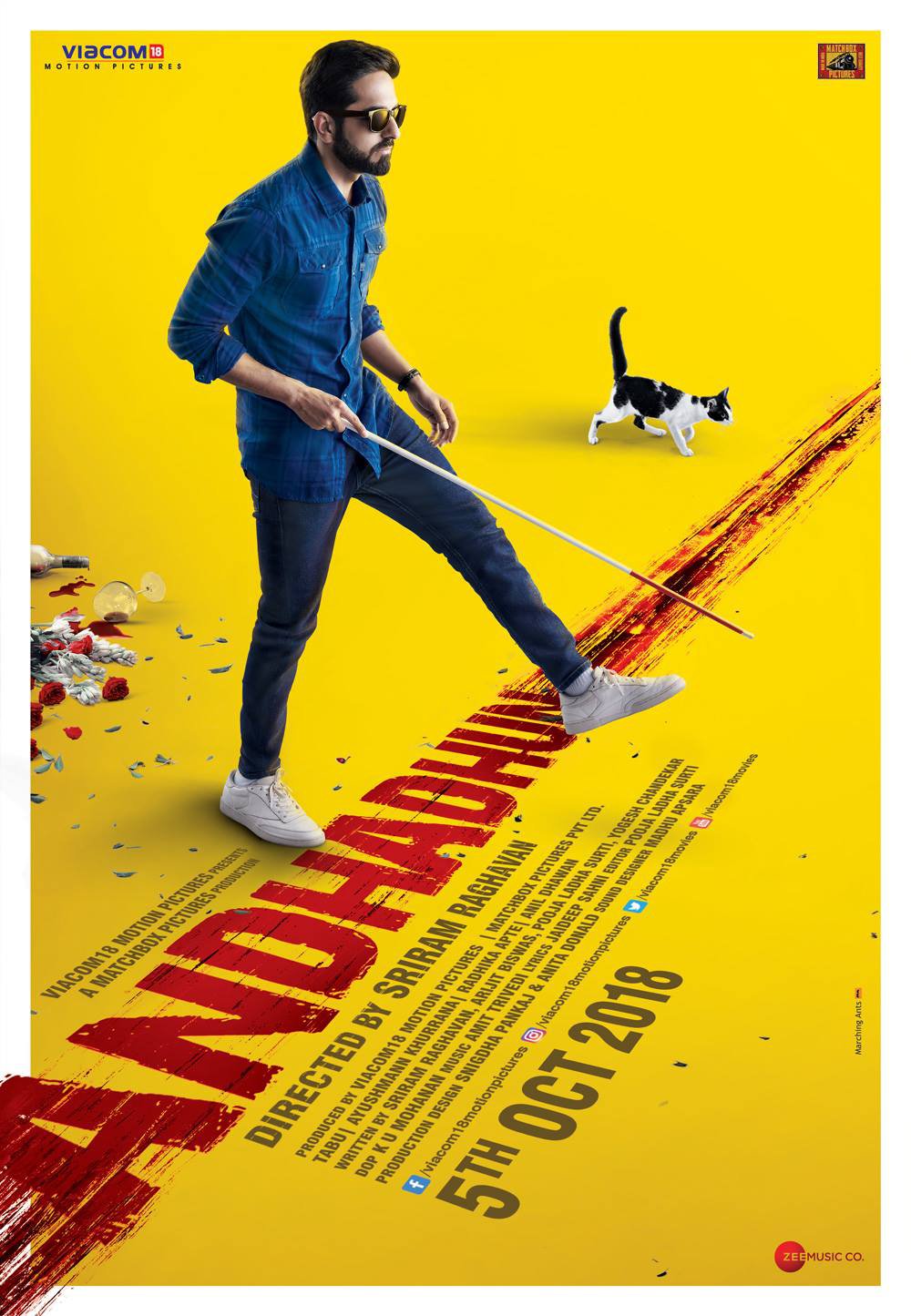 31. October
It's interesting how movies usually focus on only a handful of emotions (love, hate, anger, passion) when the human mind has the ability to feel every emotion with the same intensity. That is exactly what October reflected - a human mind's (and heart) ability to care. And, much like the season (or rather the month) the movie title was based on, the film was a gentle but very effective rendition of the human capacity to feel.
32. Gully Boy
With Gully Boy, Zoya brought alive a world that mainstream entertainment had been ignoring for long - the Indian gully rap. And what an introduction! While the movie never deviates from its central subject, Zoya's expert filmmaking meant that even themes like friendship, romance, sexism, and financial disparity, were given due representation - in fact, she ensured that every subject and character was interwoven naturally, and at no point did it reek of tokenism.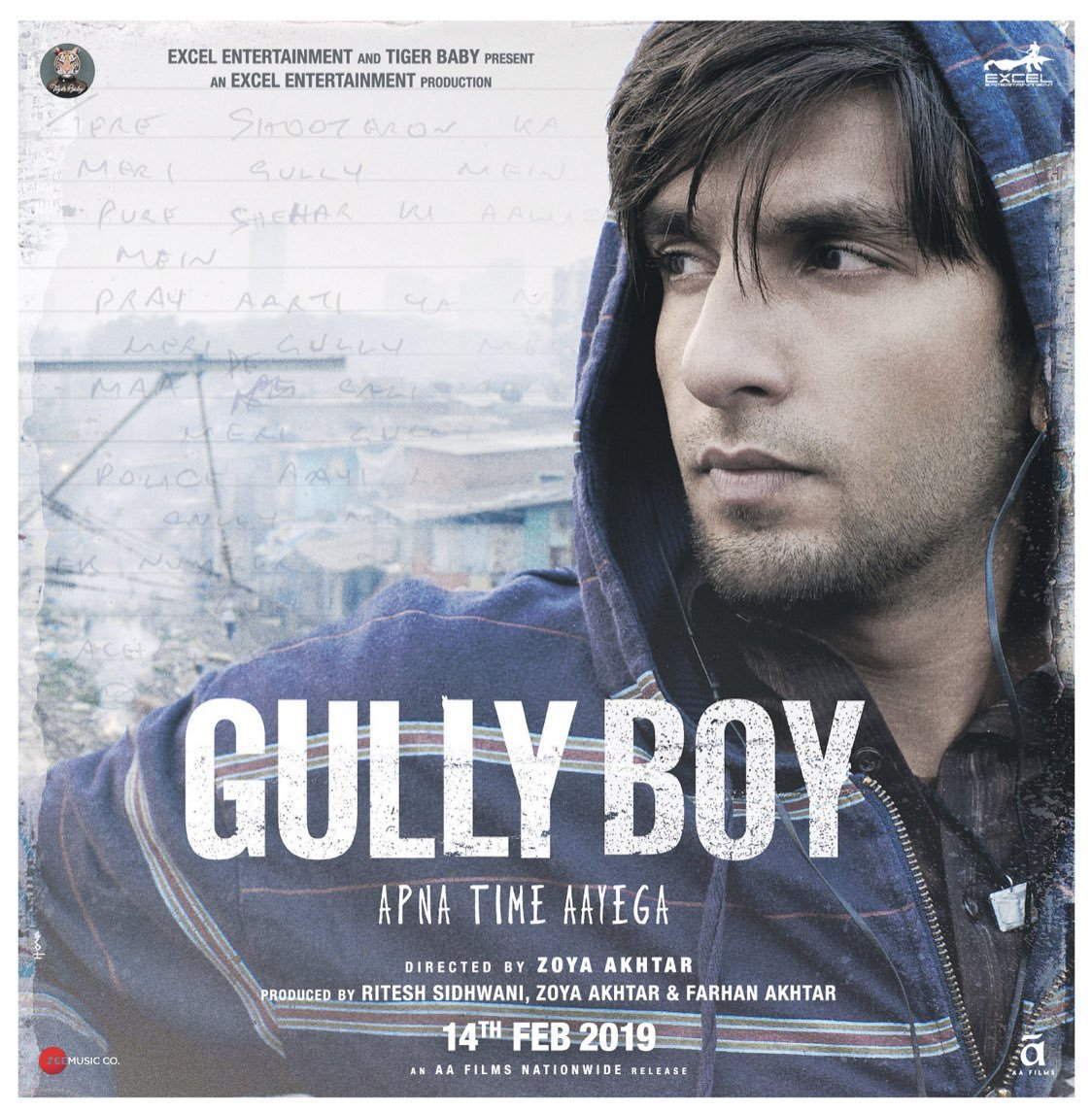 33. Article 15
In a country where caste-based discrimination projects itself in every sphere of life, be it education, career, or marriage, Article 15 was an insightful and important film that made you deeply aware of your 'caste privilege'. The film also deserves credit for at least broaching the topic of caste and its illogical setup.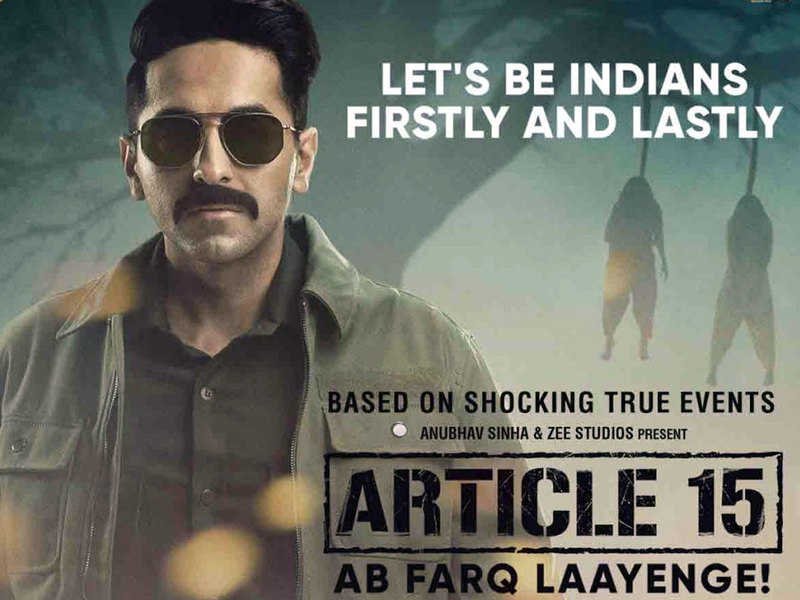 34. Mard Ko Dard Nahi Hota
In a crowd of star-studded debuts, came a star kid's debut film that was an unexpectedly nostalgic trip down memory lane - Mard Ko Dard Nahi Hota. Starring debutant Abhimanyu Dassani as a man who literally feels no pain (because of a rare medical condition), the movie was not perfect but it was most certainly unique.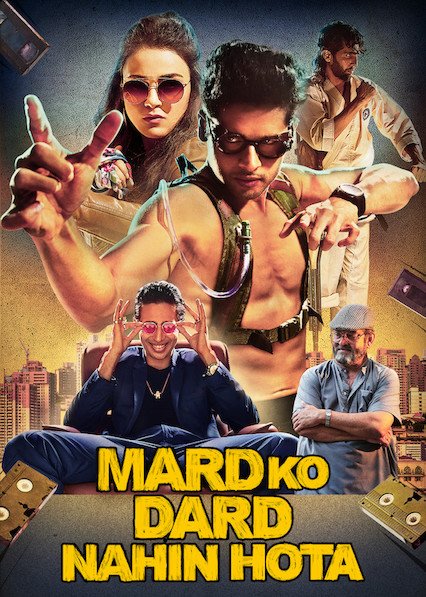 35. Dangal
After Taare Zameen Par, Aamir Khan once again brought a film where the focus was not on his star power but on the story. And that's what allowed Dangal to grip the audience, especially when combined with great performances and an engrossing storyline.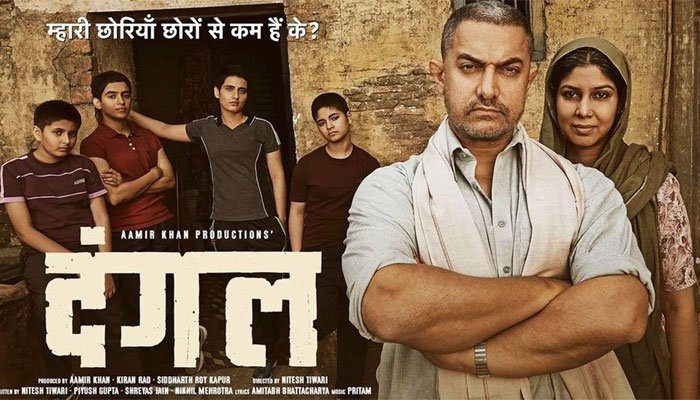 36. Badhaai Ho
Sometimes, what sets a commercial potboiler apart is the topic it focuses on - like Badhaai Ho, that brought to stark attention the fact that our parents are partners first and parents later. Also, Badhaai Ho will always be special because it reminded us of Surekha Sikri's brand of acerbic sarcasm and Gajraj Rao's innocent charm.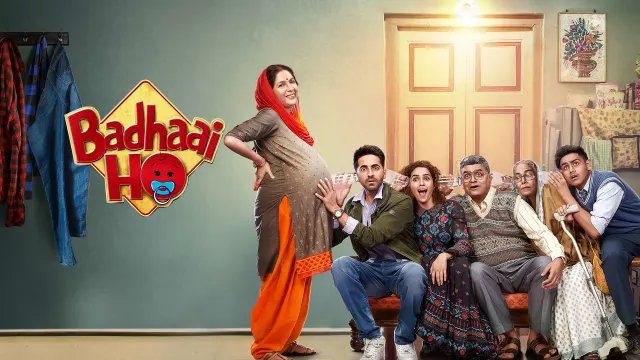 37. Mukti Bhawan
The fact that our parents are aging will always be a bitter pill to swallow, which makes the topic of their death a subject we never even wish to contemplate upon. But Mukti Bhawan forces you to do exactly that. With powerful performances by Adil Hussain and Lalit Behl and clever writing, the film stays with you long after the credits roll.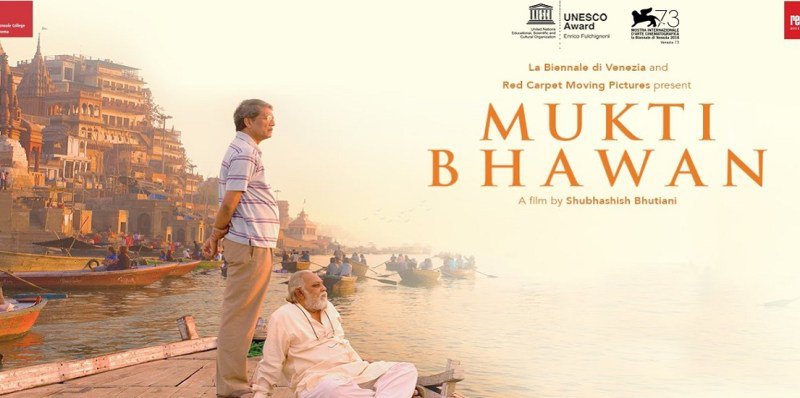 38. Ankhon Dekhi
For a generation that constantly struggles with 'existential crisis', Ankhon Dekhi's over 50 years old protagonist held a unique response. Ankhon Dekhi's relevance, and consequently its genius, lay in how it showcased our dependence on society's unsaid norms, while also exposing our need to conform to a routine - no matter how much we may claim otherwise. Insightful and dramatic, Ankhon Dekhi is a film that will stay relevant for years and generations to come.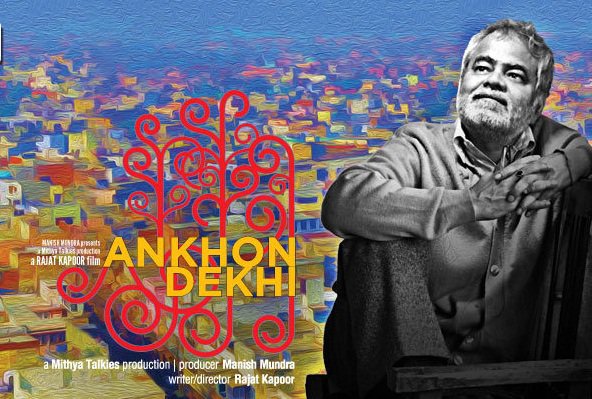 39. Titli
Titli is definitely not a film for the faint-hearted, but it is an important watch - because it's a 'family drama' that focuses on none of the usual elements that make a Bollywood family film. Rather, it talks about a person's struggle for freedom, from his family as much as his city. And more importantly, it does not pander joy and hop - but rather sticks to a realistic, and undeniably hopeless, depiction.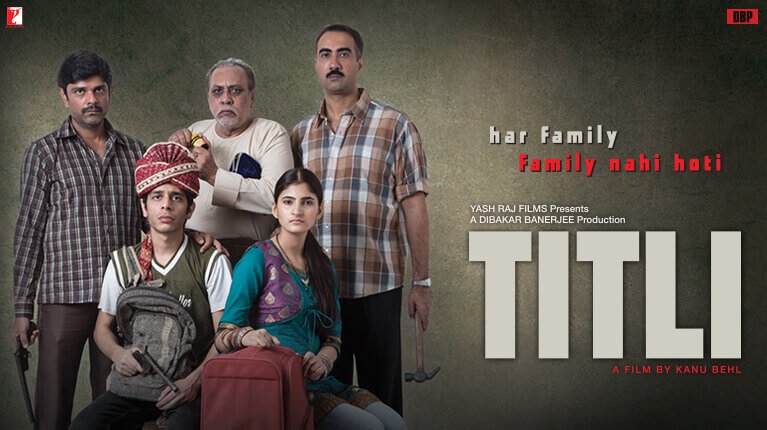 40. Tumbbad
At a time when Hindi cinema seems to be reaching a saturation point with period dramas, Tumbbad managed to still weave a novel story. And it was also an intelligently scripted horror, that didn't just rely on predictable jump scares, but actually worked on unpredictable plot reveals.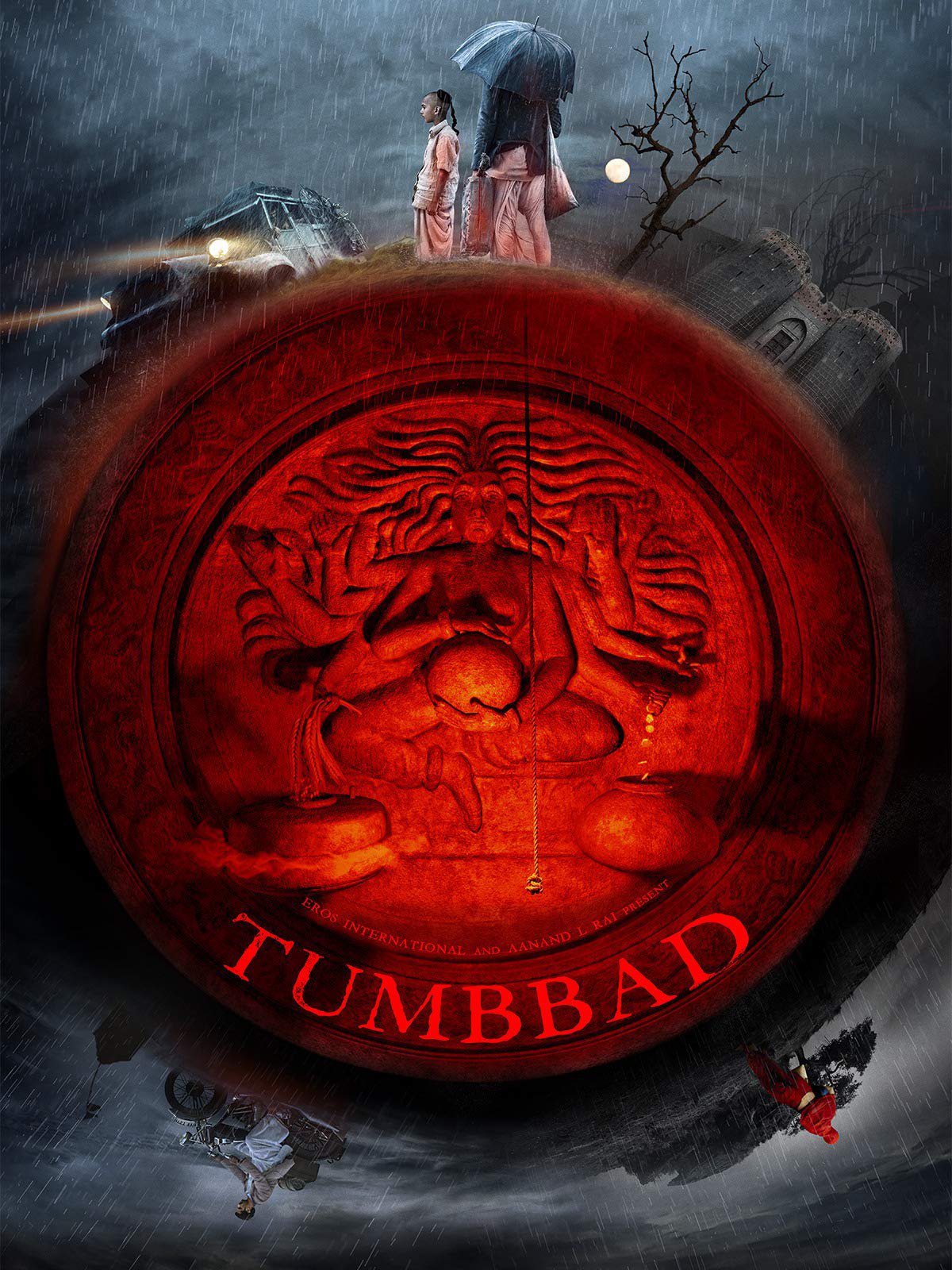 41. Ship of Theseus
This critically acclaimed drama remains one of Bollywood's most experimental dramas to date. The film--which is laced with surprising humor and thought-provoking scenarios--was touted as Indian indie cinema's coming of age film at the time of its release.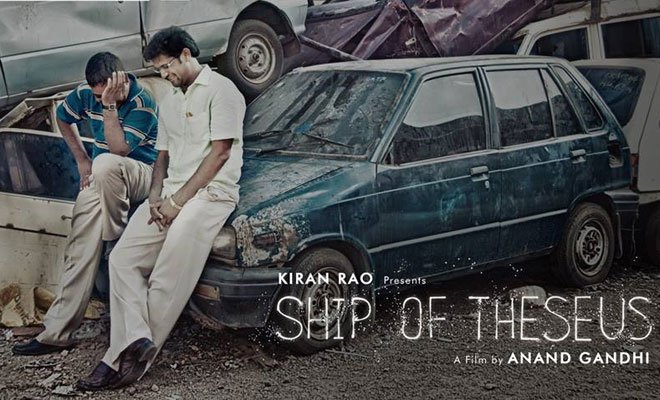 42. Dil Dhadakne Do
In sharp contrast from the Sooraj Barjatya's idealistic cinematic universe, lay Zoya Akhtar's realistic and entertaining family drama Dil Dhadakne Do. Like all her films, Dil Dhadakne Do was also marked by perceptive storytelling, fleshed-out characters, and brilliant cinematography. Also, we are still awaiting a character as woke and amazing as Sunny (Farhan Akhtar), in reel or real life.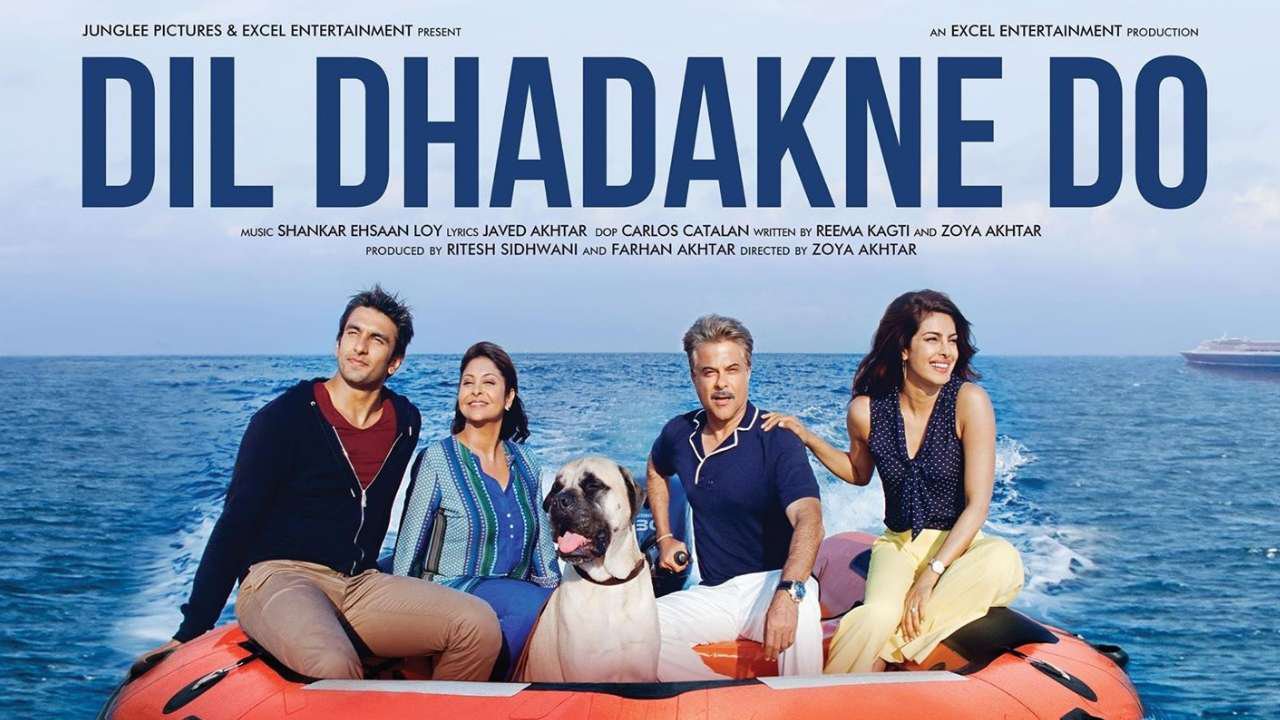 43. Go Goa Gone
Bollywood's first-ever zombie comedy gave us a track to define our Monday morning blues, a track that described our love for 'Babaji ki Booti', and an Indo-Russian avatar of Saif Ali Khan - who was actually just another Delhiite. Do we even need another reason for why this wacky comedy remains a favourite?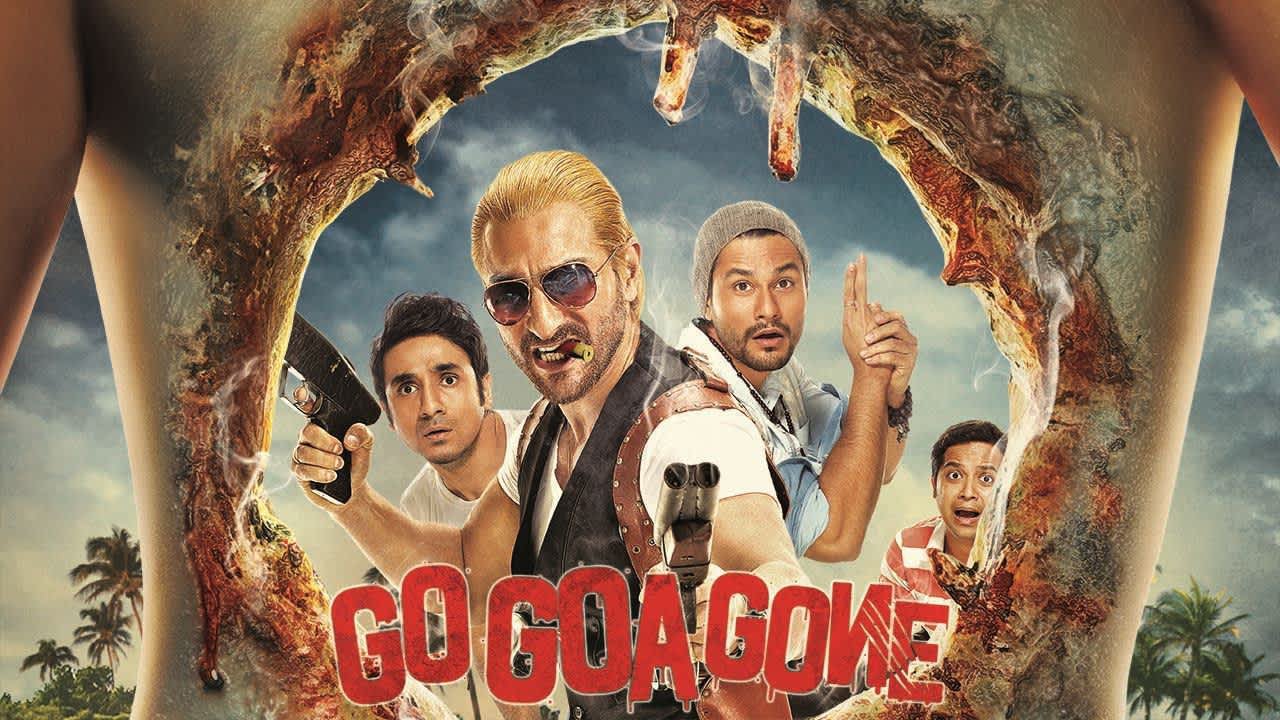 44. Dhobi Ghat
The city of dreams has been the subject and the backdrop of countless films, and yet, Dhobi Ghat manages to capture it in a wholly different, personal, and deeply affecting manner. The depiction of the city's fast pace becomes both, a reason and a symbol, for each character's incomplete ending. But perhaps that is where the film's indelible charm lies.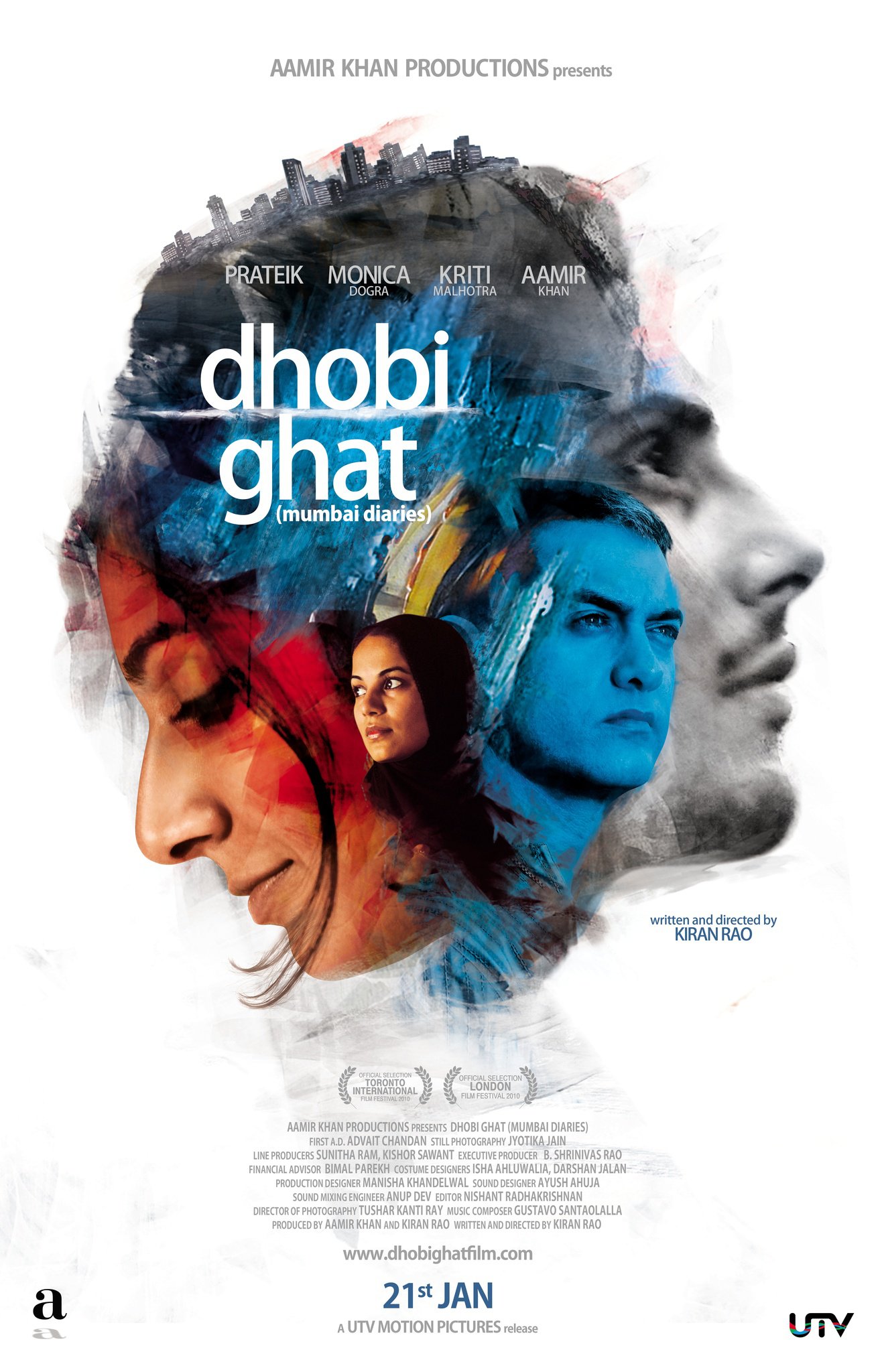 45. Raazi
In recent times, there has been no limitation of patriotic films - only, they seem to blur the lines between patriotism and jingoism. But not Meghna Gulzar's Raazi. It was the perfect reminder of the cost that 'service to the country' exacts from a person. Also, while Alia Bhatt was exceptionally brilliant in presenting the dichotomy of a spy and a wife, Vicky Kaushal's restrained performance also spoke volumes.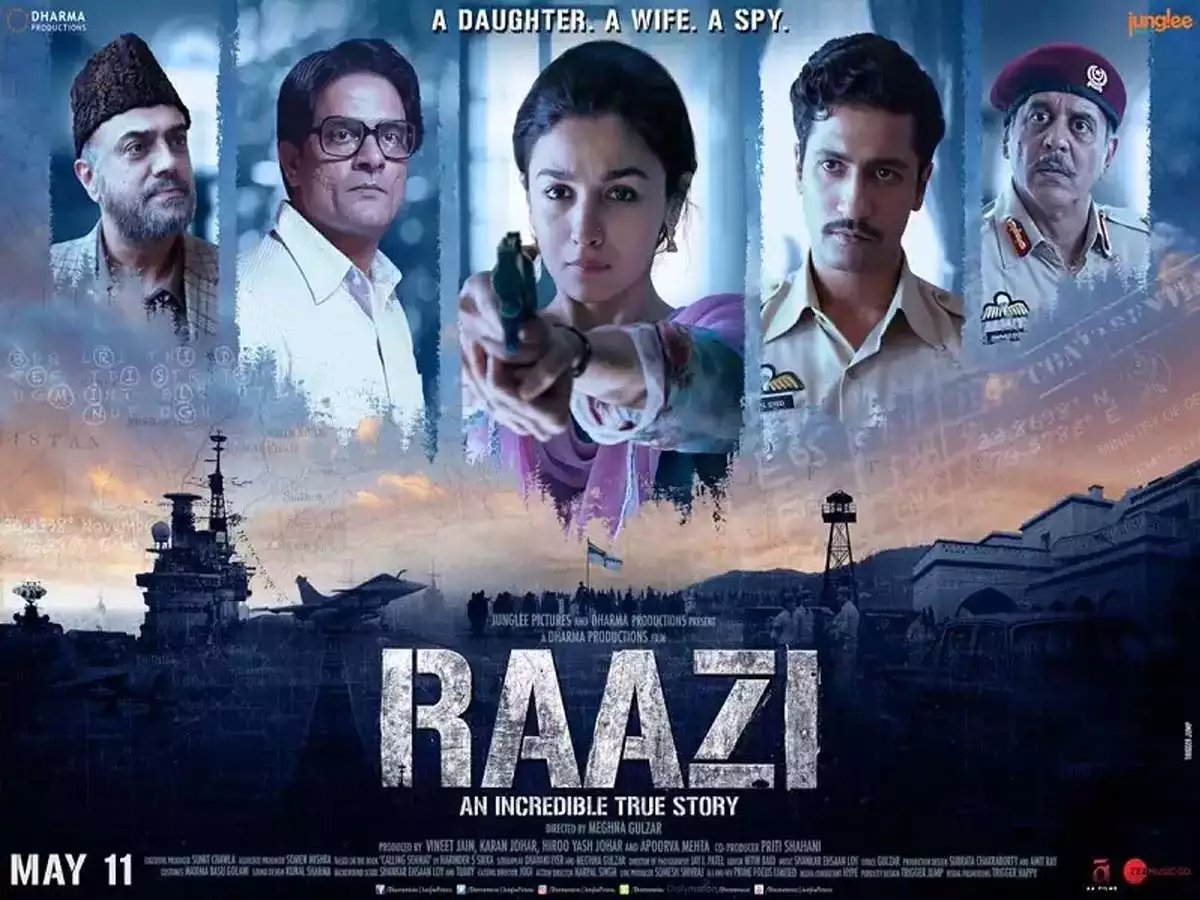 Did your favourite film make it to the list? Let us know in the comments section below.