Panchayat's Scene Of Rinki's Dad Standing Up For Her Is A Lesson To Indian Parents Looking For Rishtas
We live in a country where parents are worried about their daughter's marriage from the day she is born. Because doesn't matter how many degrees she earns or how much success she has in her career, society believes only one thing that completes her is marriage.
Though some girls show the courage to stand for their dreams, there are many, who follow the path as prescribed by society. They entrust their parents to find a perfect partner for them to spend the rest of their lives with. Just the way Rinki in Panchayat trusted Pradhan ji and Manjula Devi to find the right partner for her. Because, who knows better than your parents?
Just like many Indian parents, Rinki's parents started seeking Rishtas for her. And, when they found a suitor – who had a stable job and noble family – they were super-excited to meet him and his family.
But, what makes Panchayat so special is the fact that even though Rinki's parents were brought up in a village, they were much more progressive than many rich and well-educated families. On multiple occasions, they asked Rinki's consent regarding the suitor. The parents kept checking with her if she truly wanted them to proceed. She was even given the opportunity to know her potential partner on her own terms, which many women are still deprived of. And, Rinki's parents initiated the conversation only when she accepted to meet the suitor and his family.
But, unfortunately, there was a mix-up because of which both the families reached the different venues.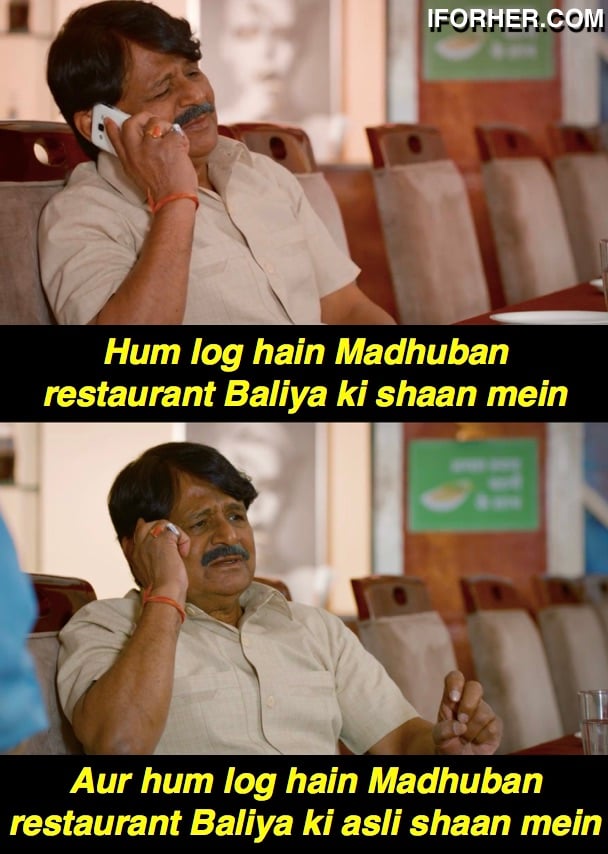 But, with the minute inconvenience, how Rinki's future in-laws reacted, showed their true colors. Rinki's future father-in-law told Pradhan Ji, "Itne saste mein nahi chorenge. Dahej mein bohut paisa bacha liye aap."
It is the grim reality of many Indian families, who believe that if they are not asking for dowry, they are doing the girl and her family a favor. The entitlement borne out of their sad and disgusting 'ladke waaale hain' attitude is what many Indian parents of daughters chose to ignore.
But, how Pradhanji refused to accept this ridiculous behavior is worth the applaud. Many parents might have ignored their disgusting thoughts, but how Pradhanji recognized this internalized misogyny and took a stand for his daughter won our hearts. He understood that agreeing to their ridiculous demands is admitting that in the future Rinki will have to surrender her needs and put her husband before herself. All because she is a woman.
We loved how Pradhanji concluded that they might have power and status, but ultimately they are conservative and petty-minded, and that would only ruin Rinki's future. He not only saved Rinki from a miserable life but also gave Indian parents a good parenting lesson!
This hard-hitting scene is just a reminder of how it's high time that parents need to acknowledge the red flags in suitors and their families for the sake of their daughters. How parents shouldn't blind themselves against the ridiculous mentality of 'ladke wale.' It is quite amazing how without worrying about log kya kahengey, Pradhanji took a stand for Rinki.
In this patriarchal society, we definitely need more fathers like Pradhaanji who stand for their daughters. In case you haven't watched the series, watch it on Amazon Prime.