Though Amitabh Bachchan's granddaughter Navya Naveli Nanda has not marked her debut on the big screens, she enjoys a fair share of fans. However, it seems like that if not the silver screen, Navya is still in the world of entertainment. Yes! That's true. On Saturday, Navya Naveli Nanda dropped the trailer of her upcoming podcast show, titled What The Hell Navya. Interestingly, her mom Shweta and grandmother Jaya Bachchan will also join her.
#Navya Naveli Nanda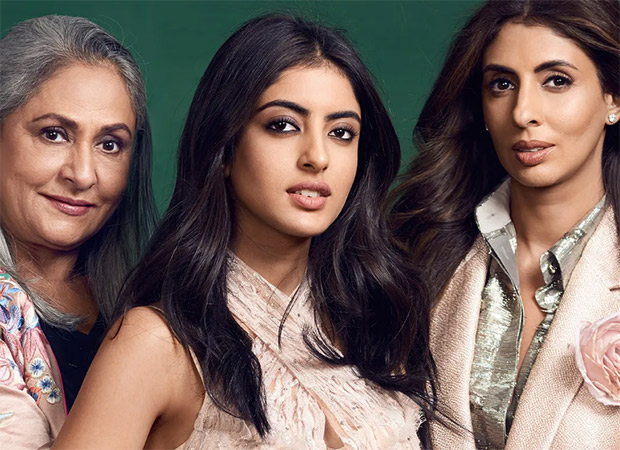 What The Hell Navya trailer: Navya Naveli Nanda invites mom Shweta and grandmother Jaya Bachchan to a fun podcast; watch
The trailer started with Jaya Bachchan promising to narrate a 'funny' story. The actor asked, "I have a very funny story, can I say it?" Later, Shweta Bachchan introduced herself as Navya's mother, and then, Jaya also introduced herself as Navya's 'nani'. In the video, Shweta also revealed that she used to have about three 'What the hell Navya' moments per day.
Meanwhile, in another part of the promo, Jaya asserted, "I have my little secrets". As the video progressed further, she then added that the definition of love has changed these days, and she feels she is too old for them. She also declared that her two best friends are her daughter and her granddaughter. While complimenting her daughter at one point, she said the author is good at money-pinching when she wants to.
The caption of the video post read, "3 ladies, 3 generations, 3 perceptions. 'What The Hell Navya', hosted by @navyananda with her 2 special guests @shwetabachchan and Jaya Bachchan, discuss various things from finance and fame to friendship and family." The podcast will be available from September 24, 2022.