Rocky Aur Rani Kii Prem Kahaani has been garnering headlines ever since its trailer was released last month. From larger-than-life sets and oh-so-cute costumes, the movie already seems like a big extravaganza.
Made with a budget of staggering ₹265 crores, the most expensive ticket, worth ₹1600, is already sold out for this movie. Needless to mention, this movie screams 'massive' in almost every possible way.
Also Read: 'Adipurush' To 'Himmatwala': People Share Big Bollywood Films Which Were Truly A Disaster
Let's take a look at the reported amount the star cast has charged for this big-budgeted project, shall we?
1. Ranveer Singh – ₹25 Crores
The actor reportedly charged a whopping ₹25 crores for his role. The actor is playing the role of the protagonist, Rocky Randhawa.
2. Alia Bhatt – ₹10 Crores
The actor, playing the role of another protagonist, Rani Chatterjee, has reportedly charged ₹10 crores.
3. Dharmendra – ₹1.5 Crores
If the reports are to be believed, the veteran actor has charged about ₹1.5 crores for his role as Rocky Randhawa's grandfather in the movie.
4. Jaya Bachchan – ₹1 Crore
The actor is portraying the role of Rocky Randhawa's grandmother in the movie and is apparently charging ₹1 crore.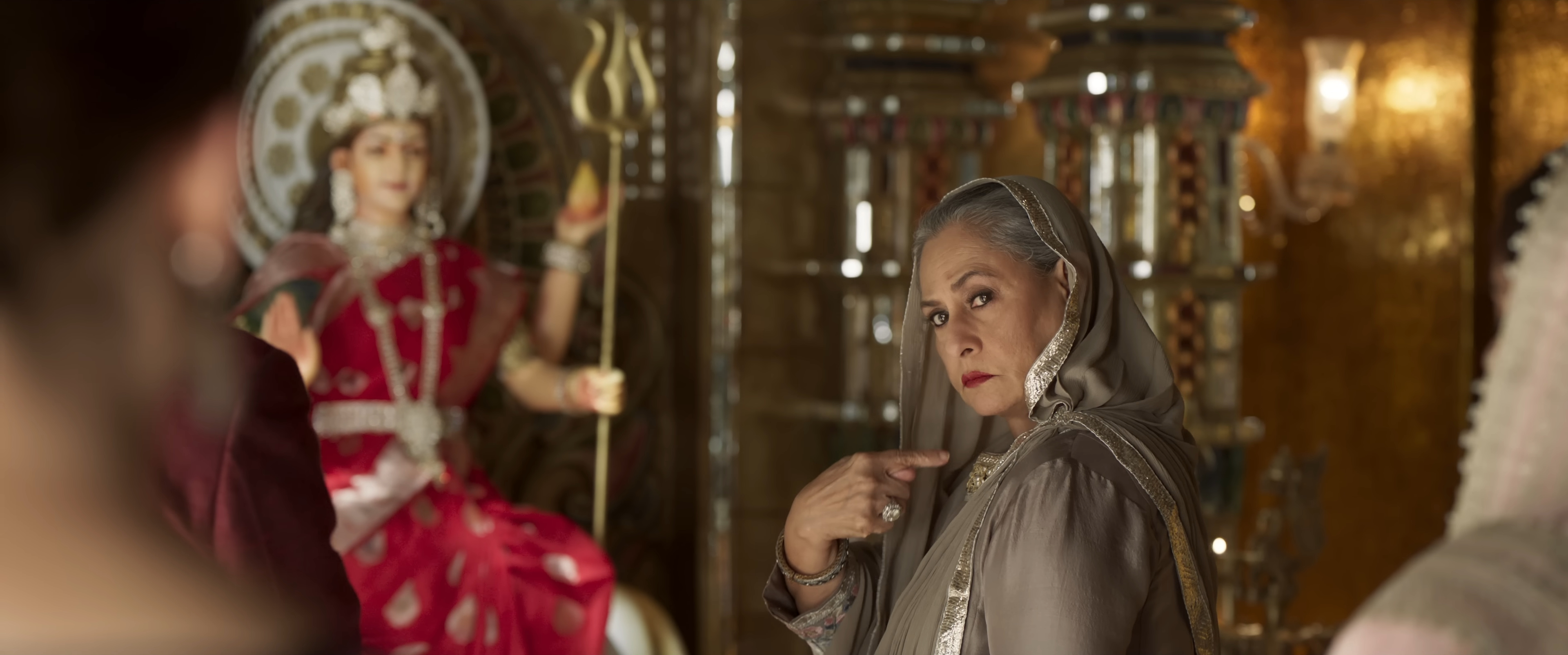 5. Shabana Azmi – ₹1 Crore
It has been reported that the actor, playing Rani Chatterjee's grandmother, is receiving ₹1 crore for her significant contribution to the movie.
This is quite interesting!