The TV industry has made a significant contribution to our enjoyment of childhood. However, the small screen creations managed to stir enormous enthusiasm among the Indian public with the release of many classic tv series back in the 1990s. While there have been other classic masterpieces to date, one classic creation that fascinates viewers is the Malgudi Days.
Malgudi Days became an excellent television series thanks to its brilliant characters and plots. Only a few works can compare to RK Narayan's Malgudi Days among the many magnificent classics that have been written to date. RK Narayan was a brilliant storyteller well known for his portrayals of small-town life in India.
Also read: 7 Artist Who Have Given Hindi Voices To These Hit South Indian Movies
Here, in this article, some prominent Malgudi Days' characters are mentioned.
1) Master Manjunath as "Swami"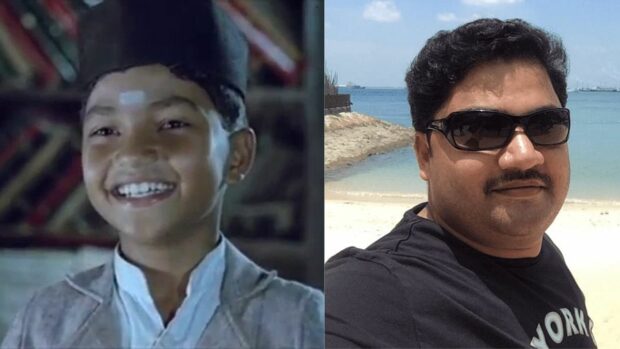 Manjunath Nayaker, the much-adored child artist who played the principal part in WS Swaminathan or Swami, was a kid artist. He rose to notoriety in the glamorous world with his roles in the tv show Malgudi Days at the age of three.
The actor has appeared in 68 films in several languages and has received both a national and a state award for his achievements. At the same time, the actor rose to prominence at the time and acted in well-known films such as Nodi Swamy Navirodu Hige (1983), Agneepath (1990), and Swati Kiranam (1992).
However, he eventually opted to leave his acting career at 19 to focus on education. Later, he worked as a public relations expert, eventually founding his firm.
2) Vaishali Kasaravalli as "Swami's Mother"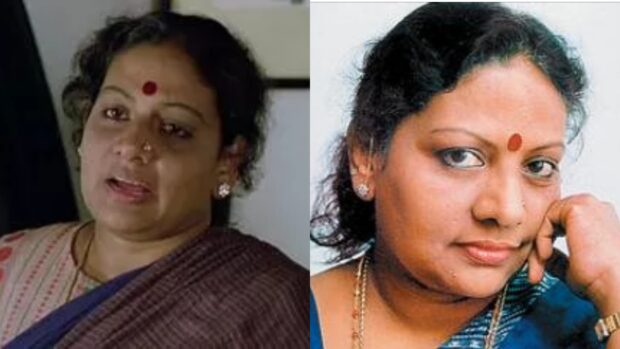 Vaishali Kasaravalli, who debuted in the Kannada film industry with the film Yaava Janmada Maitri (1972), was a notable actress in the Kannada film business. She became well-known for her great works in the 1990s, having worked on films such as Professor Huchuraya (1972), Gauri Ganesha (1991), Kubi Matthu Iyala (1992), and Yarigu Helbedi (1994).
The actress was well-known for her portrayal as the protagonist's mother in the serial The Malgudi Days, and she also appeared in a few television shows.
After aspiring to a political career and running for office in 1996, the actress was unsuccessful and went on to work as a costume designer for a short time. Unfortunately, the actress passed away at 58 due to kidney and liver ailments.
Also ReaD: 9 celebrities who changed dramatically after 'Plastic Surgery', details inside
3) Rohith Srinath as "Rajam"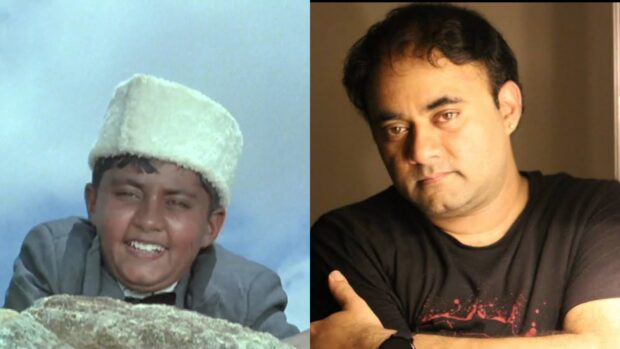 After breaking into the glamorous world with Janma Janmadha Anubandha (1980), the actor rose to prominence as Rajam in the Malgudi Days series. The actor, a kid artist, has entirely changed and is now unrecognizable. In addition to Garuda Rekhe (1982), Bellinaga (1986), and Agnathavasa (1984), the actor appeared in several other films.
While the singer could have pursued a long-lasting career in the entertainment industry, in 2000, he chose to work as a network administrator for a software firm. Following that, he began his own company in 2007, and so by 2019, he had five companies under his belt!
4) Deven Bhojani as "Nitya"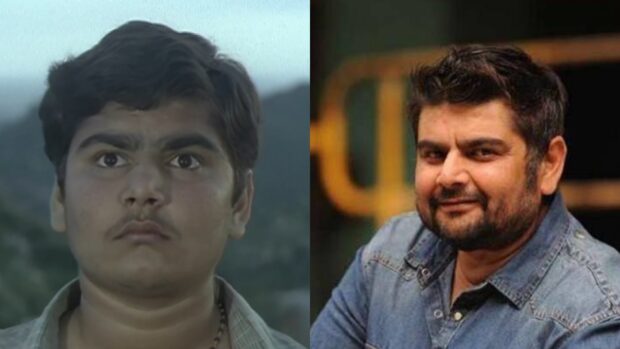 Who hasn't heard of this actor's talent before? The Tele serial Malgudi Days offered a life remembering plot and characters. Still, it successfully introduced a jewel, Deven Bhojani, to the business as one of the best actors. The latter entered the glam world with this series and hasn't looked back since.
Acting in films such as Jo Jeeta Wohi Sikander (1992), Agneepath (2012), Sarabhai Vs. Sarabhai (2004), Chala Mussaddi Office Office (2011), Dekh Bhai Dekh (1993), Shrimaan Shrimati (1994), and others. Deven has also performed in various films as a sidekick, most recently in Wagle Ki Duniya – Nayi Peedhi Naye Kissey (2021).
Also read: 11 Celebrities Who Went Through The Pain Of Miscarriage & Lost Their Unborn
5) Raghuram Sitaram as "Mani"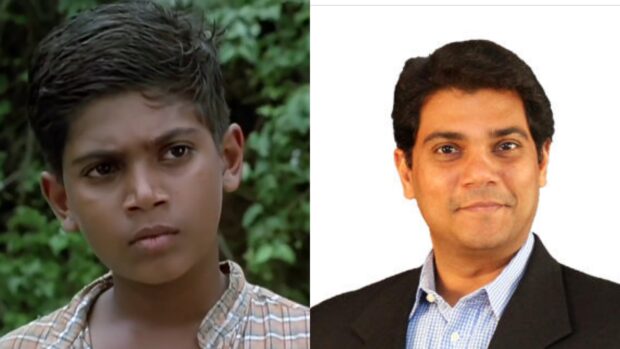 Raghuram Sitaram, another kid performer who became an all-time favorite of fans after his role as Mani in the program The Malgudi Days, was later seen in the show Rishton Kee Doree (2003).
While he might have pursued a career in the sector, he chose to stay out of the spotlight and relocated to Canada, where he currently works for an internet marketing firm.
6) Girish Karnad as "WT Srinivasan"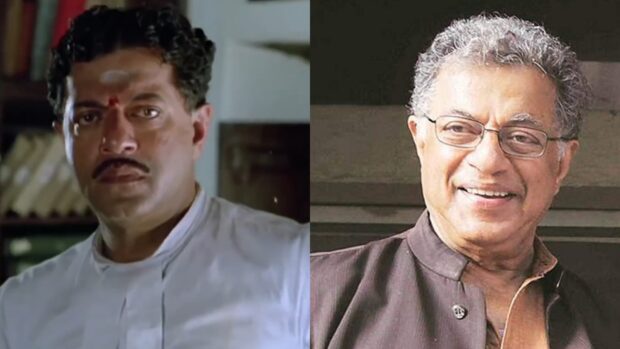 Girish Karnad, an actor, director, and Kannada writer, made his acting debut in the 1970 film Samskara, backed by his directorial debut in 1971 with Vamsha Vriksha. After that, he rose to prominence as a dramatist, directing and appearing in many films, the most notable of which was Malgudi Days.
The actor appeared in films such as Nishaant (1975), Manthan (1976), Swami (1977), and Pukar (2000). He was last seen in the Bollywood film Tiger Zinda Hai in 2017 and died in 2019 after a severe illness that resulted in various organ failures.
Also reaD: 5 Actors Who Rejected Offer To Work In "Pushpa"
7) Shankar Nag as "Venkatesh"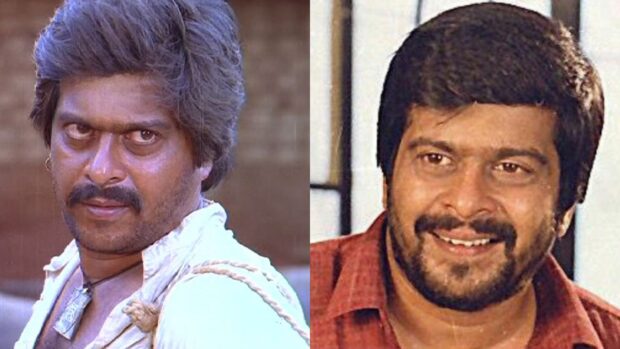 Shankar Nag was an Indian actor, producer, screenwriter, and director best known for his Kannada language and television work. The actor rose to recognition among Indian audiences after being the director and performer of the teleserial Malgudi Days.
After making his debut in the film Ondanondu Kaladalli (1978), the actor rose to prominence and starred in many other notable films. He appeared in films such as Nishaant (1975), Manthan (1976), Swami (1977), and Pukar (2000). On the other hand, Shankar shocked fans when he died suddenly in a car accident in 1990, and the industry lost a star.
8) Sampath Raj as "Ekambram"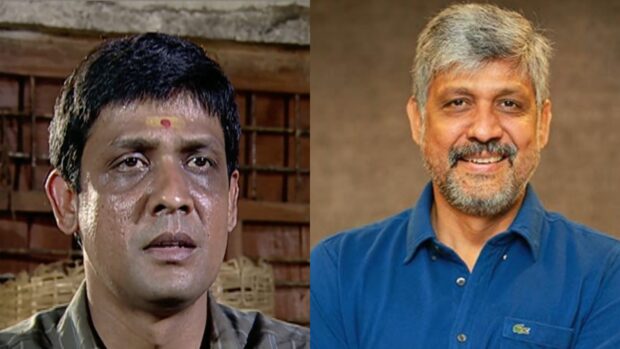 Sampath Raj is an Indian actor who primarily appears in Tamil and Telugu films and appears in Kannada and Malayalam films. He is well recognized for his roles in director Venkat Prabhu's trilogy of films, including Chennai 600028, Saroja, and Goa. He's also appeared in several other films as a supporting actor.
In Malgudi Days, he had a minor role as Ekambram in the episode "Neighbors Help," directed by Kavitha Lankesh. After a sabbatical with the film Shourya (2010), he returned to Kannada cinema.
Also Read: 15 Secrets Shared By Ex-Contestants Of Reality Shows That Will Surprise You
9) Various Characters done by Anant Nag
Anant began his career in the film industry in 1973 with the Kannada film Sankalpa and has had a long and successful career. Anant is a well-known Indian actor and occasional producer who has acted in several regional films, the most notable of which is Kannada.
Anant has a 47-year career in which he has appeared in over 270 films and theatrical plays, tv shows, and parallel cinema. In addition, he has appeared in six Shyam Benegal's films, including Ankur (1974), Nishant (1975), Manthan (1976), Kondura (1978), Bhumika (1978), and Kalyug (1978).
The actor has received numerous awards for his outstanding contributions and served as an MLA, minister, and MLC for the JH Patel government.
Also Read: 15 Real Life Partners of Bollywood Actors Who Stay Away From Limelight
10) Various Characters done by Harish Patel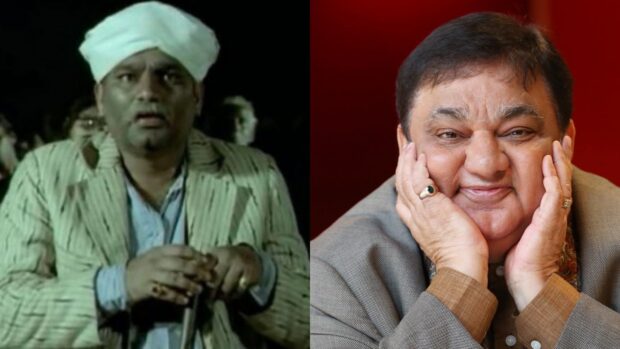 Harish Patel has indeed been hailed as one of Bollywood's most talented veteran performers, whose contributions to the business would be remembered for a long time. With the film Mandi in 1983, the latter entered the industry at the tender age of seven years.
After appearing in several television shows and blockbuster films such as Maine Pyaar Kiya (1989), Andaz Apna Apna (1994), Mr. India (1987), Shola Aur Shabnam (1992), and others, the actor became well-known for his role in the serial Malgudi Days. The actor was most recently seen in Marvel Studios' Eternals.