The beautiful Swiss Alps, a lady with a flowing chiffon sari and a man with a sweater around his neck - sounds like the perfect setting for a romantic Bollywood soul-stirrer, doesn't it?
We have all grown up watching such films that have made us dream of fancy vacations in mesmerizing locations abroad. Lush green valleys, awe-inspiring waterfalls, and many a gorgeous sunset have made us scratch our heads and rewrite travel plans alike. With so many amazing places (Yes, there are many more than just Switzerland) where do we go first? If you too have felt the wanderlust seeping in through the screen, here are 6 filmy locations that must be on your list this season.
1. Spain - 'cause scuba-diving, sky-diving and bull-racing. Get it?
Let's face it, the artsy cities of Spain (namely Costa Brava, Seville & Pampalona) added another level of charm to the Kabir, Arjun & Imran's bromance. The horses running beside the road, narrow lanes of the markets and of course, the beach! I would die to go to all those spots. After all, Zindagi Na Milegi Dobara.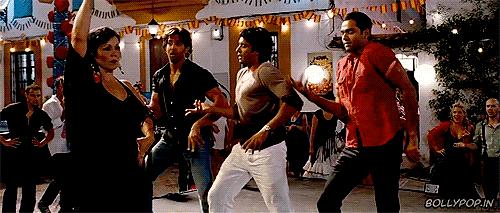 2. Sydney. Cue: "Jaane Kyunnn?"
A pretty old film, but I've been wanting to visit the city since the day I've seen Akash and Shalini take that chopper and fly over the Opera House. I bet you're hearing the soundtrack in your head. Like really, the bird's eye view was enough to create the intrigue. Of course, there was also that walk across Harbour Bridge! Wowza!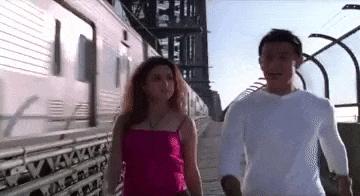 3. Prague, for inspiring wanderlust like no other.
Rockstar would have been incomplete without those precious moments in Prague. The castles and historical locations made every frame look so beautiful that touristy feels were bound to happen. *dances to tunes of Hawa-Hawa!*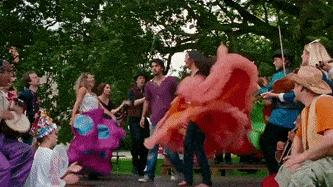 4. Istanbul - explore the hidden secrets of Turkey.
Mehra family's cruise trip in Dil Dhadakne Do wouldn't have had all that drama had it not been for their stopover in the magnificent city. Those monuments and the Turkish bath place all had such prominent ancient architecture elements that it would make for a perfect destination for families. Don't forget to take your Pluto along!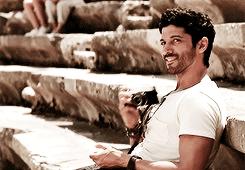 5. Miami, 'coz there's a slight chance you may spot our Desi Girl.
Apart from the cool trio of Dostana, what made the film look better were the chill vibes of Miami. The beaches and night-life seem so amazing, it can be an ideal place to travel with friends. Remember to go along with a photographer like John Abraham's Kunal (wink, wink).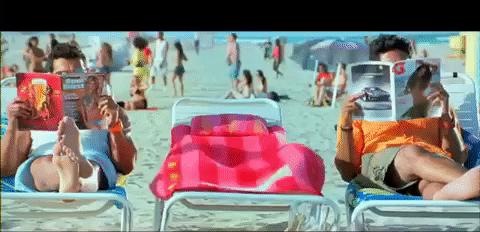 6. Corsica - Films and comic books. Need I say more?
The architecture of the place, the age-old cafes, and roads by the sea definitely started the Tara-Ved love story in Tamasha on a high note. I was also imagining Asterix and Obelix at the same time. Yaad aaya? And that makes Corsica truly worthy to be on this list.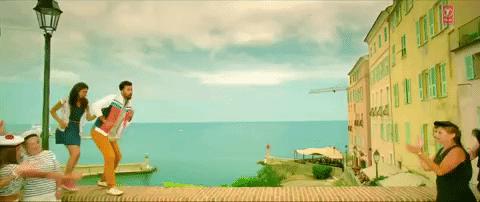 This was just a teeny tiny list, by the way. And since these are not your ordinary destinations, it makes it quite a bit difficult to actually get there. 'Cause let's admit it, we don't have much clue about them, apart from the films, of course.